Yes, Dating After Divorce Can Be Scary. And That's Okay.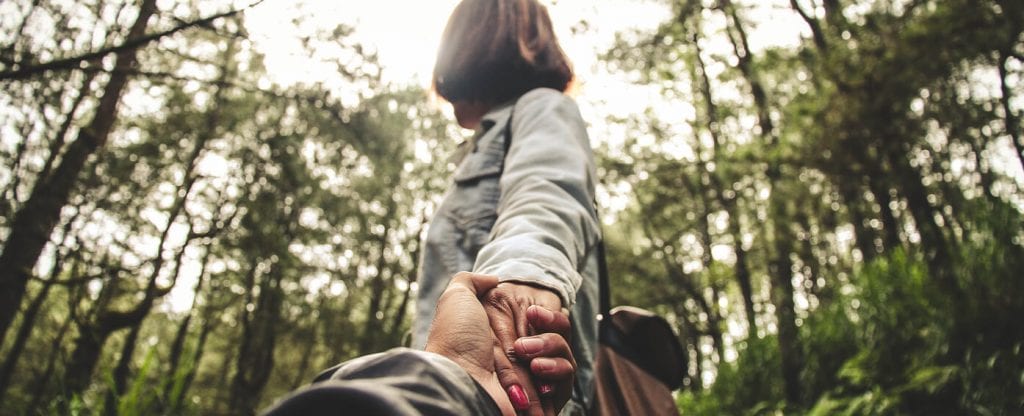 Dating after Divorce. UGH. Honestly, I'd rather clean the cat's litter box. I remember my first post-divorce date vividly. I waited to start dating again until my divorce was final, but I put up a dating profile a few months before signing the papers. After connecting with a guy in New York, we started chatting daily. To celebrate my divorce, I booked a divorce moon to NYC with a good friend and made plans to meet him.
Embarrassing confession time.
I spent over $400 on clothes for one date. I was so nervous and insecure about what he'd think of my postpartum body that I bought multiple outfits, three pairs of shoes, and brought them all for a four-day weekend. I've always had body issues, and spent a good portion of my teens and early 20's battling an eating disorder. I'd never been able to get back to the size zero body I'd had before giving birth but I'd also stopped starving myself.
Even still, this was the first time I'd tried dating without being able to cover over my insecurities by reassuring myself that at least I was the skinniest girl in the bar. I'd spent years working on my ED in therapy, but old patterns can rear their heads.
The results of Worthy's survey are in and it turns out I wasn't alone in my insecurities. Over 64% of the respondents said that they felt insecure about dating after divorce. 67.6% of us are scared. It's really not easy for us to put ourselves back on the "market."
The dating world likely has changed since the last time we dated. Dating apps were new to me, and I soon realized the hell of online dating. Hook-up culture can be utterly terrifying if you've only had one or a few partners before getting divorced.
It's okay to be scared and feel insecure. It's okay if those emotions are stronger than any excitement you may feel. You're embarking on a new venture, even if you did date extensively before getting married. Because now you're a different person.
When will I be ready? Never. No, really, if dating after divorce is scary than it's easy to stay in the fear rather than take a step into the unknown. You might have to force yourself to go on a few dates because it's good for you. Just like eating broccoli.
Fear tells us lies, and it often springs from our insecurities. "I'll never find someone," that little voice may say to us, because we don't think our looks or body are enough. "If I put myself out there at my age, I'll look like a fool," because I'm secretly insecure about my age.
If you're scared about going out on that date, dive deeper and ask yourself what's the worst that could happen. Try to get to the root of those insecurities, and then kick them to the curb. Before you spend $400 on clothes for one date.
While my date that night went well, the relationship that came of it ended in flames. Despite the work I'd done in therapy, I still had too many insecurities. I still hadn't dealt with or identified my attachment issues. And, frankly, I hadn't figured out yet how to recognize men who only wanted sex.
You, like me, could fall for a guy who only views you as an object and you, like me, could deal with the pain from that. Except that someday you'll come to see it was his loss. Plus, he truly was an a**hole and you're better off.
The only way to avoid pain in life is to stop living. Dating after divorce can, and probably will, bring you some pain. The reality is that it's hard to heal from the past until we're in a new relationship and have the opportunity to do things differently. When the old patterns come up, we have to learn to identify and change them. And that takes time and practice.
Be patient with yourself, love yourself, work on your yourself. Even if you never find a partner, it's worth it to know that you're a strong, secure woman who can stand on her own two feet. In a pair of $200 used Chanel shoes you bought for that first date.
//= get_template_directory_uri() ?> //= get_template_directory_uri() ?> //= get_template_directory_uri() ?> //= get_template_directory_uri() ?> //= get_template_directory_uri() ?> //= get_template_directory_uri() ?>
©2011-2023 Worthy, Inc. All rights reserved.
Worthy, Inc. operates from 25 West 45th St., 2nd Floor, New York, NY 10036