Dating After Divorce 101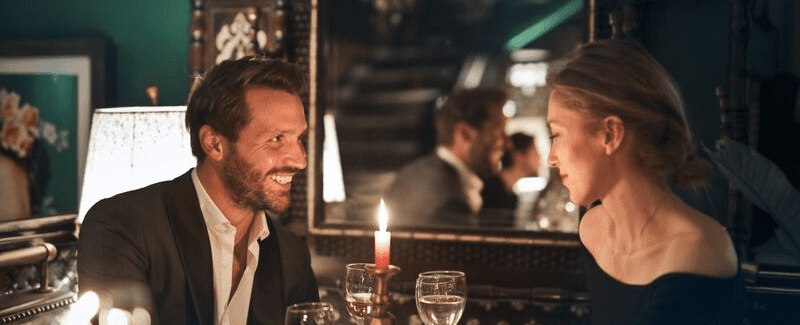 Am I Ready To Date After Divorce?
It's a big question and only you can answer it. Need help figuring if you're in the dating headspace after your divorce? Some helpful resources include:
Online Dating After Divorce
The dating world in 2019 is all about online dating, which is new and exciting but also scary. Learn more about the ins and outs of online dating:
Bad Dating Behavior
Just because the dating world looks different doesn't mean people act differently. Here are some of our least favorite dating behaviors:
Real-Life Dating Experience
Feel like you're the only divorcee looking to date? Guess again! Many women from our community are dating after divorce and they share some of their best and worst experiences with us.
Dating Advice
If what you're looking for is dating advice, we've got tips just for you. From lessons and tips to boundaries and red flags, here's dating 101.
Dating & Family
Dating after divorce is difficult and even more challenging when you have kids. Navigating your love life with little ones (or big ones) is a big topic for us.
Personal Growth
A relationship with someone else can teach you a lot about yourself. Your own personal growth can be the key to creating a healthy, lasting relationship with a partner.
Sex After Divorce
S-E-X. The three-letter word you're so excited and so scared for after divorce. Here are the resources you need.

Breakups After Divorce
Divorce might not be the last time you're heart gets broken but if you're smart and healthy about it, you can move on to the right person in due time.
Remarriage
If you're thinking (or know) you've found the one but just need a little support, we've got you covered.
//= get_template_directory_uri() ?> //= get_template_directory_uri() ?> //= get_template_directory_uri() ?> //= get_template_directory_uri() ?> //= get_template_directory_uri() ?> //= get_template_directory_uri() ?>
©2011-2023 Worthy, Inc. All rights reserved.
Worthy, Inc. operates from 25 West 45th St., 2nd Floor, New York, NY 10036