10 Dating/Relationship Books to Jumpstart Your Post-Divorce Love Life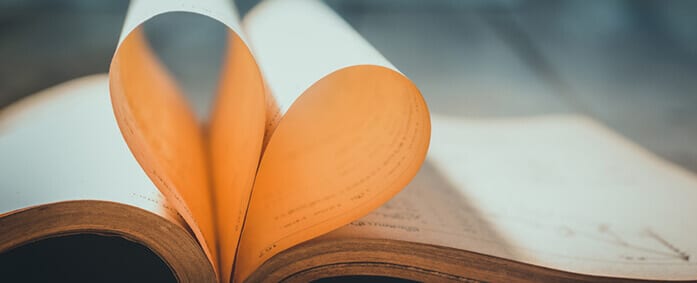 When I began dating three months after separating from my husband (once my high school sweetheart), I knew nothing. And by nothing I mean I had only my relationship with my soon-to-be ex to call on and one isolated double date with a 16-year-old not so special someone a few months before we met. To say I didn't know which end was up would be an understatement.
So I did what I always do to calm myself – I read. When I was not out on a date, I had my nose buried in a book. But not any book. Books about relationships and dating. I sought to learn not only about the process but also the guys I was seeing.
Men often say women are difficult to understand. And they are right. But not for the reasons they think. Women tend to be quite simple when it comes to their wants and needs. It is when women do not understand themselves that they suddenly become confusing to the opposite sex.
A woman whose needs are not being met and is settling or waiting for a person or situation to change tends to become that "crazy" woman who brings "drama" wherever she goes. On the other hand, a woman who knows her worth and is clear about what she needs and wants out of a relationship can communicate her desires to a potential partner effectively.
The books on the following list help women do exactly that. What they will not do is offer instruction on how to manipulate or trick men. I have deliberately left those titles off. These titles instead counsel women to recognize when guys are not treating them well and why, and then how to find the strength to walk away from an unsatisfying or damaging relationship to try again with someone new. Here are my top 10 picks.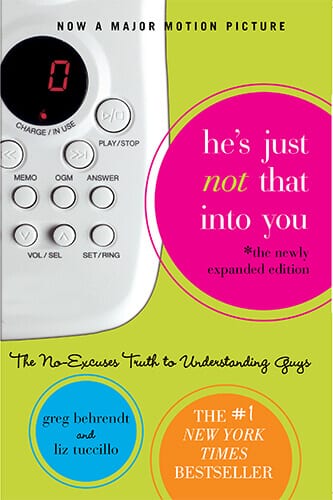 1. He's Just Not That Into You
By Greg Behrendt and Liz Tuccillo
He's Just Not That Into You provides cautionary advice to women that they must take at face value a man's actions instead of explaining them away. Excuses are no longer welcome; he's just not that into you. Also, be sure to check out Behrendt's, It's Just a Fucking Date, which he co-authored with Amiira Ruotola, to help keep those unrealistic dating expectations in check.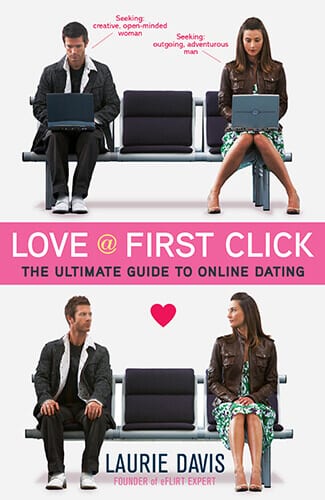 2. Love at First Click: The Ultimate Guide to Online Dating
By Laurie Davis
Whether you are trying online dating for the first time or are fed up with it because you are not achieving the results you want, eFlirt founder, Laurie Davis, provides valuable tips from what to wear in your profile pictures to how to phrase your emails exchanges. A must read.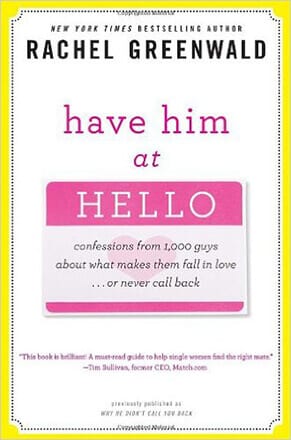 3. Have Him at Hello
By Rachel Greenwald
In Have Him at Hello, Harvard MBA, Rachel Greenwald, details her findings after conducting exit interviews with 1,000 men over a 10-year period to find out why they continued to date one woman and not another. The results may surprise you.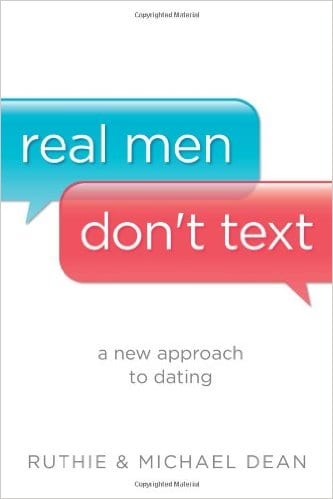 4. Real Men Don't Text: A New Approach to Dating
By Ruthie Dean and Michael Dean
In Real Men Don't Text: A New Approach to Dating, married couple, Ruthie and Michael Dean, team up to discuss the pitfalls of texting, including how frequent miscommunications arise and we create a false sense of intimacy when communicating almost entirely over text. If you have ever clutched a phone waiting for a sign that the guy you are dating is interested in you, grab yourself a copy.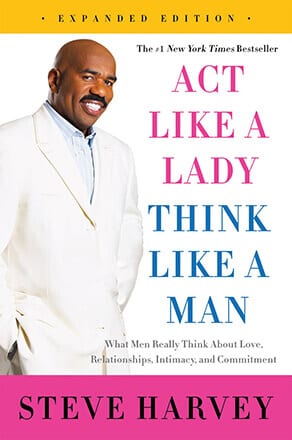 5. Act Like a Lady, Think Like a Man
By Steve Harvey
A quick read, Act Like a Lady, Think Like a Man is filled with no-nonsense advice for women of all ages as well as personal anecdotes from Steve Harvey himself that will leave you questioning why you have not approached dating with confidence all along.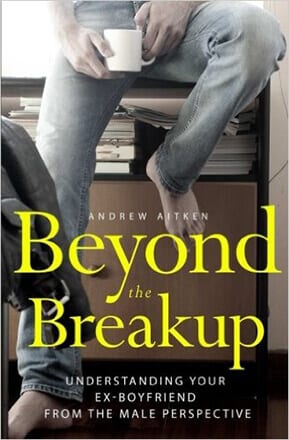 6. Beyond the Breakup
By Andrew Aitken
I stumbled on Andrew Aitken's relationship blog, The Rules Revisited, a few years ago and was excited to see that he finally authored a book focusing specifically on breakups. Aitken offers women insight about how guys see breakups and what women should do (or not do) in the aftermath of one.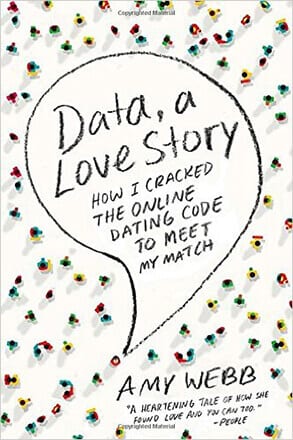 7. Data, A Love Story
By Amy Webb
For anyone who is mystified by online dating, Data, A Love Story is for you. Determined to find out why she wasn't attracting compatible matches, Amy Webb began approaching her online search with scientific precision. Based on her findings, Webb offers tips guaranteed to tip the odds in your favor.
8. He's Scared, She's Scared: Understanding the Hidden Fears That Sabotage Your Relationships
By Steven Carter and Julia Sokol
If you are continuously asking why your romantic relationships never work out, He's Scared, She's Scared: Understanding the Hidden Fears That Sabotage Your Relationships is a book you should consider. After reading their in-depth analysis of commitment phobia, you might discover it is not only "him" who is to blame for your failed relationships after all. Be sure to check out Carter and Sokol's other titles, Men Like Women Who Like Themselves and Help! I'm in Love With a Narcissist.
9. Mr. Unavailable and the Fallback Girl
By Natalie Lue
Dating a guy who won't commit? Still hanging around waiting for him to see the light? Then Mr. Unavailable and the Fallback Girl is for you. Having dated more than a few Mr. Unavailables herself, Natalie Lue shares her life lessons with readers so they can find a relationship providing them with the love, care, trust, and respect they deserve. Be sure to check out Lue's additional titles and blog at www.baggagereclaim.co.uk.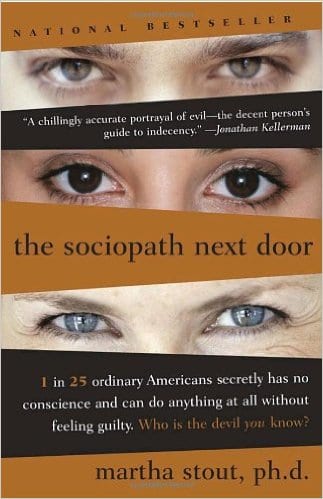 10. The Sociopath Next Door
By Martha Stout
As the title indicates, sociopaths live among us. According to the author, four percent or one out of 25 people suffer from this mental disorder, the primary symptom of which is acting without conscience. Due to its frequency, chances are you know or are even dating a sociopath. Pick up The Sociopath Next Door and learn how to recognize the signs and protect yourself from being victimized.
//= get_template_directory_uri() ?> //= get_template_directory_uri() ?> //= get_template_directory_uri() ?> //= get_template_directory_uri() ?> //= get_template_directory_uri() ?> //= get_template_directory_uri() ?>
©2011-2023 Worthy, Inc. All rights reserved.
Worthy, Inc. operates from 25 West 45th St., 2nd Floor, New York, NY 10036