How to Make Dating After 50 More Fun and Less Stressful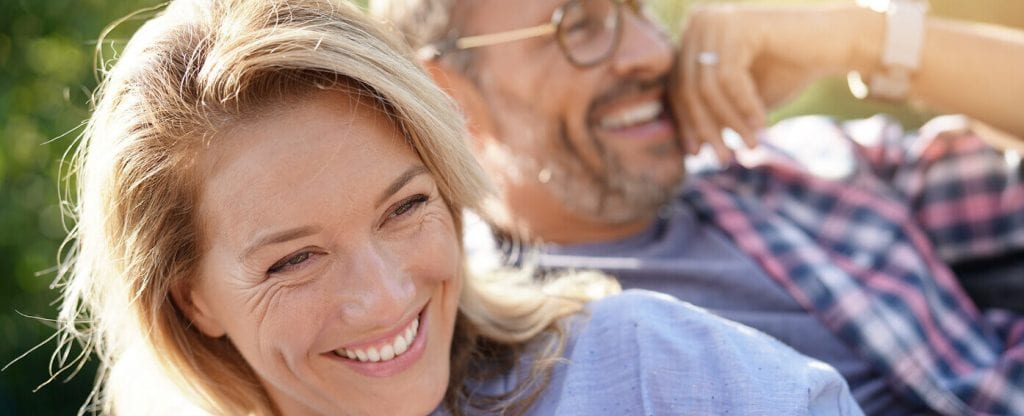 Thinking of getting back into the dating game as a baby boomer? The good news is that we know who we are and what we're looking for. We remember the exhilaration of meeting someone new. And can now laugh at the times when it didn't go so well.
But hopefully, age has also taught us that life is short and that it's worth the chance to go after what we want. There is indeed someone for everyone. The trick, as always, is finding them. Before you begin to look, here are a few pointers to head you in the right direction.
You need to know who you're looking for
Doing your homework upfront can save you time and the frustration from having to pretend you like sports, if you don't. You'll be more successful if you answer these 3 questions before starting the search.
What do you want? Are you interested in friendship, marriage or something in between? Instead of changing yourself, this time be clear about what you want. So if you're interested in long-term and they only want to play the field, move on.

Who do you want? We're smarter than we were back then, right? So ask the tough questions. Will you be compatible? Are they financially solvent? Can they provide references? Just kidding, but I'd avoid anyone who doesn't have at least one friend that would vouch for them.

Where will you find them? It was easier when we were younger. But in the 50+ adult dating world, anyone who you'd want to connect with is already part of a couple. That's not factually true, but only what some of my less ambitious single friends tell me. Either way, it will take effort. You'll have to decide if you're willing to commit to the endeavor.
Would you like to avoid the awkwardness of a set-up?
The following suggestions have been known to facilitate meeting new and available people naturally, while circumventing what most of us dread – the blind date.
Single meet-ups – These social groups schedule activities from travel to skiing to dinner and theater. Search meetup.com for baby boomers in your city.

At work – Just remember that this can get complicated especially if it doesn't end well, so think it through.

Family Events – Games, recitals or any activities that involve your kids or grandkids are attended by people just like you.

Classes – Anywhere group interaction is required that has the likelihood of attracting singles can be a good choice. But make sure it's something you'd like to learn.

Newcomer or other local groups – Joining is perfect for singles as these gatherings usually include wine clubs, bridge or poker nights and other couples-not-required social events.

On your left or right – More than a few friendships have happened between people sitting next to each other on planes, trains or in airports.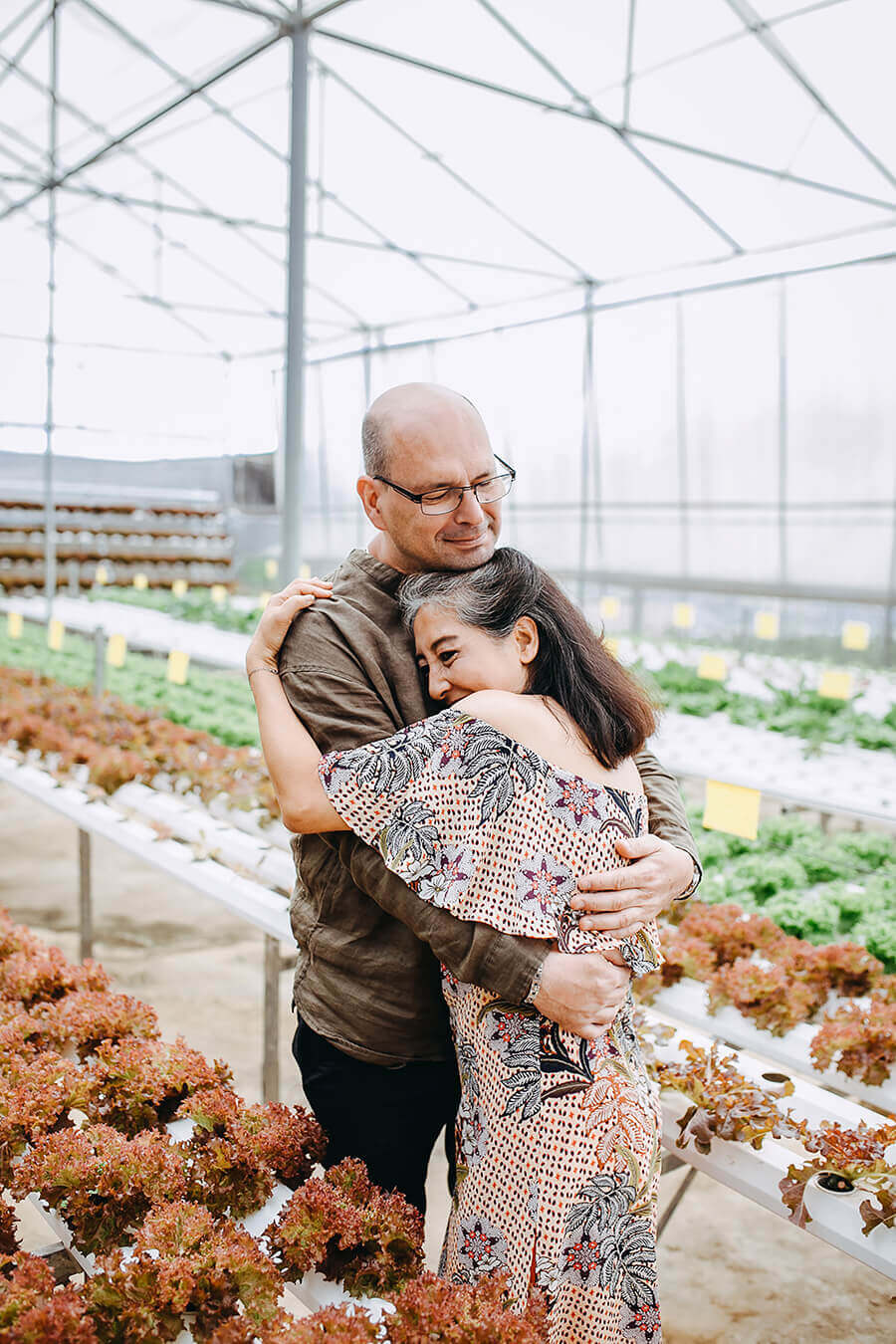 Rules for Dating Over 50
Whether you're looking for fun or a new long-term partnership, you'll want to keep the following in mind. Hint: These rules for dating over 50 are designed to put you in the driver's seat and help you find relationships you'll enjoy!
Define who you are and what you're looking for before you start dating.
Watch out for red flags. These might be obvious things such a rude or obnoxious behavior, or they might be more subtle hints such as comments, gestures, or an undercurrent of bitterness about his ex. If your sixth sense is telling you that something is off, be sure to listen.
Think outside the box. If you've always had a certain "type," consider trying something different and see if there are things you like about someone who doesn't appear to be the perfect match right off the bat.
Stick to fun, neutral topics at first. Do share about yourself and learn about your date, but keep conversation casual until it's evident that both of you are ready for something deeper.
Listen, and notice if the other person is truly listening to you, or if they've got their own agenda.
Be ready to move on. If they say they're going to call and they don't, let them go. Don't call. Move on to the next match.
Be careful with your alcohol intake, particularly on a first date. Drinking too much can leave you vulnerable.
Feel free to flirt. Work on keeping your body language open. Smile, compliment your date, and let your personality shine.
Share your wants and needs when you're comfortable with discussing the status of your relationship. Try to leave old baggage out of the picture and focus on what it is you want now.
Intimacy can wait. Make sure that you're really, truly ready to have sex before you do the deed.
Online Dating Over 50 For Dummies
And now we come to online sites for those over 50. Many find them to be the perfect place to dip their dating toes in. Just one word of caution – meeting anyone online requires a healthy dose of skepticism so always physically meet in public places until you actually get to know them.
If you're not sure where to start, don't worry. There's a Dating After 50 For Dummies book and cheat sheet even for this. Here are their 10 tips for writing your online profile, which is what everyone will use to decide who they'd like to contact and maybe meet. I've added a few of my own insights in italics.
Write in a friendly tone.
Complaining constantly about your ex or past dating experiences can make you look like someone who's going to be hard to please.

Don't skimp on the description of yourself.
Looks like they're on to us. Surveys find that women often shave a few pounds off.

Be specific about what you like.
If you only say you love the outdoors, you'll have no one to blame but yourself if the first date involves hiking boots, sunscreen and water bottles.

Avoid clichés.
Apparently, not only does everybody like to walk on the beach but they're also easygoing and looking for someone who's kind. Be more unique in your description.

Be honest.
Remember, this starts in virtual reality but once it progresses face-to-face, the jig will be up.

Talk about something that shows you're a good person.
People feel more comfortable if you show them you're kind. Which, of course, you are.

Don't sell yourself short.
Those same surveys in #2 found that men tend to round up a few inches in height.

Don't be arrogant.
After talking only about yourself, asking them what they think about you doesn't make you a good conversationalist.

If you have a sense of humor, show it.
If you haven't developed one by now, don't play hard to get. Being funny is often the #1 trait everyone's looking for.

Appear happy and grateful for your life.
Most people aren't looking to take on a special project.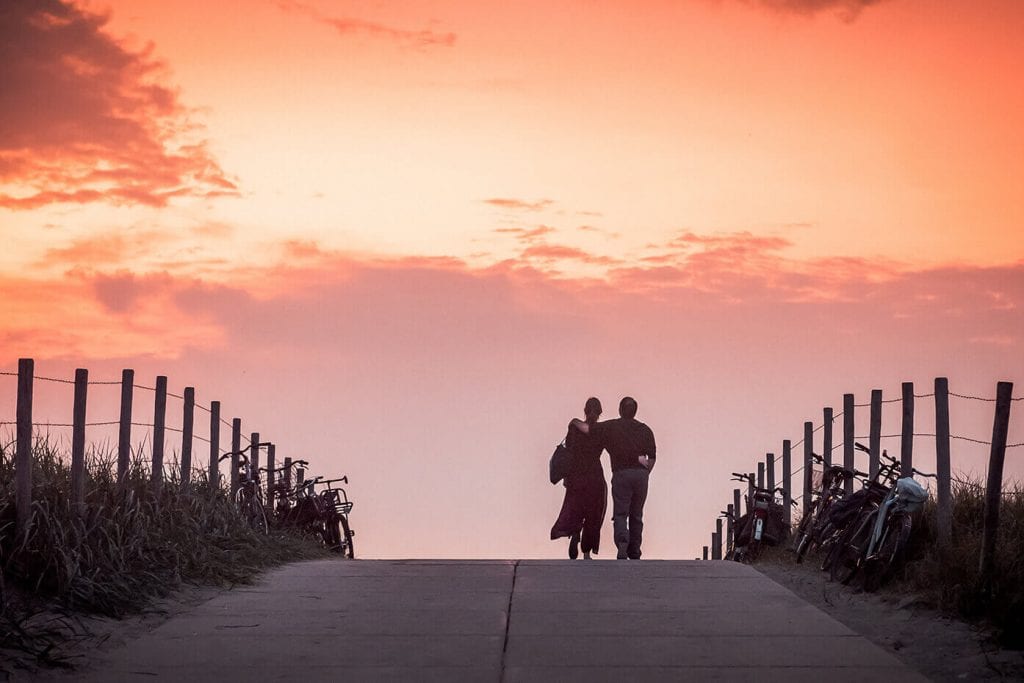 Dating Apps & Sites for People Over 50
More than ever, people over 50 are turning to dating apps and sites designed to create connections. Here are our top picks.
Zoosk uses behavioral matching to help singles find partners. This site is a favorite since it offers specific areas for people over 50 as well as for individuals over 60. 
Our Time is designed specifically for singles over 50. It's user interface is simple, and it's popular with people who are looking for casual dates as well as for those who want something more serious.
Elite Singles is unique as it features profile screening and sophisticated matching algorithms designed to pair college-educated singles with one another. The site is a favorite with people over 40.
Match focuses on pairing local individuals with one another, and it's famous for having a high success rate. Simply specify an age range and add your postal code to get started.
eHarmony finds and suggests compatible partners based on your profile and answers you provide about yourself and your ideal match. It's a favorite with singles over 50 who are seeking long-term relationships.
SeniorMatch is all about finding the ideal date, as well as finding activity partners for platonic fun. Membership is limited to people age 45 and over, making it a bit easier to find someone in your desired age bracket.
50plusclub is designed to bring people together for fun, friendship, casual dating, and serious relationships. You can even make new friends in local groups, if you like – and often, group activities lead to unexpected partnerships. Silver Singles isn't as highly rated as some other sites, but it gets an honorable mention for connecting people over 50 who are looking for love, friendship, or fun social dates.
Dating When Widowed Over 50
It's normal to have concerns about dating after losing your spouse: You might worry that you're somehow being unfaithful or betraying their memory, or that there's no one else out there who could possibly understand you like they did.
The good news is that you deserve to be happy, and once you've passed through the stages of grief, you may notice that you feel a different sense of loneliness, along with feelings of curiosity. There's no set time frame for dating after being widowed; for some, it's months; for others, it's years.
A therapist can be your greatest ally for processing the emotions you feel as you re-enter the dating world. For now, here are a few helpful tips:
Date when you are ready, not when others think you should be ready.
Feel free to date casually, as a way to meet friends and enjoy some company. You don't have to get serious right away; in fact, it can help to explore your options slowly.
Do the internal work that's required to know who you are now and what you're hoping to get from your dating experience.
Know that it's normal to feel a little uncomfortable, embarrassed, or even guilty when you start dating after being widowed. If these feelings persist after a few dates, you might need more time to process your grief before trying again.
Dating a Widower Over 50
If you're considering dating a widower but you're concerned that they may still be grieving their loss, feel free to set those fears aside. While it might take some time to build a strong bond, most widowers do not begin dating until they feel ready.
It's worth noting that grief can include a rebound period in which someone who has lost a spouse looks for someone to fill those long, lonely hours. Be cautious about dating a widower who lost their spouse within the last six to twelve months.
Losing a spouse is a complex, life-changing experience. Respect their loss, don't try to replace their spouse, and focus on forming a friendship first and foremost. With time, your own relationship will have the opportunity to grow, or the two of you may go your separate ways with a wonderful learning experience behind you.

If you dare to date after 50
Dating at this stage in life is different because we're not just older but wiser. We also live full lives so most likely no one will be the sole object of our attention. We have kids, grandkids, a career or possibly parents we're taking care of. But think of it this way, we have much more to share.
For those who've lost a little confidence through the years, remember how much you have to offer. Reacquaint yourself if you've lost sight of what's remarkable about you. And remember that dating doesn't necessarily have to result in romantic love. Sometimes it leads to great friends and life-long companionships.
We don't all have to be coupled to be happy. But don't let anxiety or fear of rejection stop you. This could be the great adventure of your life so find your courage or a friend that will help you look and jump in.
I can't promise that the water will be fine, but I bet you'll have fun.
//= get_template_directory_uri() ?> //= get_template_directory_uri() ?> //= get_template_directory_uri() ?> //= get_template_directory_uri() ?> //= get_template_directory_uri() ?> //= get_template_directory_uri() ?>
©2011-2023 Worthy, Inc. All rights reserved.
Worthy, Inc. operates from 25 West 45th St., 2nd Floor, New York, NY 10036