Subtle Ways To Boost Intimacy With Your Partner This Valentine's Day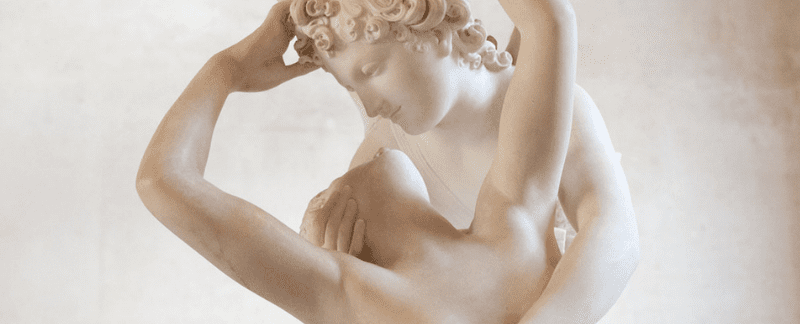 With Valentine's Day upon us, you may find yourself feeling unenthusiastic about the holiday due to a lack of intimacy with your partner. If you've been in a relationship for a long time, you probably don't feel the need to play into the consumerist nature of Valentine's Day with the stereotypical chocolates, flowers, and a fancy dinner. After years of giving these gifts to your partner, their charm has most likely worn off.

Rather than casting off the holiday out of boredom of repetition, or thinking that you don't need a specific day on the calendar to celebrate your love, take a different approach to Valentine's Day this year. Take this day as an opportunity to increase intimacy with your partner in new ways.

After years together, keeping the passion and love alive in your relationship might feel like a little more work than it did at the beginning of your time together, but it doesn't have to be. Boosting intimacy with your partner can be done in many ways, and should feel quite natural to you.
Boost Intimacy By Enriching Your Lives
Intimacy can be expressed in many different ways. Instead of getting caught up on the obvious (sex, touching, being romantic, etc.) think deeper about what makes you happy and how that can bring you and your partner closer together.
Have a Rich Life Of Your Own
You should have a full and interesting life of your own outside of your relationship. This is not to say that you spend the majority of your time away from your partner, but that when you aren't with your partner, you feel happy and satisfied with who you are and what you enjoy doing. Develop or engage in hobbies that are unique to your own interests. When you have the opportunity to explore what makes you happy and what you are passionate about, your overall mood will be positive. This will certainly translate well into all of your relationships. You will also have a better understanding of yourself, which will help you navigate your romantic relationship or marriage as well.

Try New Experiences Together
In addition to having a fulfilling life of your own, it's important to build an exciting life with your partner by trying new things. Together, find what interests the both of you and provides the opportunity for the two of you to grow as a couple. Experiencing something new together – that vulnerability, nervousness, and excitement as a pair – has the power to bring you closer together and create a deeper sense of intimacy between the two of you.

Increase Passion By Continuing To Impress Each Other
When in a long-term relationship, don't stop trying to impress your partner. Whether it's intellectually, emotionally, physically, or otherwise, never settle into a point in any relationship where you don't feel the drive to be your best self.

Think of this as keeping a sense of spontaneity in your relationship. For example, something as simple as surprising your partner with a thoughtful gift, like a card game with prompts to spark an increase in intimate conversation, trying something new with your appearance, or any other spontaneous activity that would reclaim your partner's interest and attraction to you, can keep things fresh and exciting in a long-term relationship.

Entertain Partner's Interests
In order to surprise your partner with something you know they'll love, pay close attention during the quality time you two spend together. If you find that your partner has a new interest in a certain hobby or activity, entertain that interest, and figure out how the two of you could enjoy that interest together. This will enhance your shared intimacy when you show your partner that the things they enjoy are important to you as well.

Every person is different, so figuring out the best way to do something spontaneous for your partner is completely based on their unique needs and interests. Taking the time to consider what is truly important to your partner and how to best accommodate them will be different for every relationship.

Emphasize Your Appearance
The way you present yourself to your partner in intimate settings can have a major impact on your relationship as well. On your next date night, dress in a way that emphasizes your best features. Show off your figure by wearing sleek shapewear under a form-fitting dress as a tantalizing way to capture your partner's attention, and boost feelings of intimacy between the two of you. If dresses aren't your thing, you can wear just about anything that makes you feel confident. The way you carry yourself when you know you look great is sure to gain attention from your partner, and will likely boost those passionate moments.

Boost Each Other's Self-Esteem
It goes without saying in any relationship that you should always make your partner feel good about themselves, but don't be afraid to reinforce your feelings for them on a regular basis. The more confident your partner feels about themselves and their relationship with you, the stronger and more the intimacy in your relationship will increase.

Offer Support
Make it a point to call out the things your partner does well or a challenge they have overcome. Recognizing what your partner is experiencing outside of your relationship and the admiration or appreciation you have for them and their experiences is a strong way to build intimacy. Showing love and support for your partner as they navigate difficult or challenging situations builds trust in your relationship, which is a necessary foundation for any couple. The more trust and validation you can provide one another, the more intimate your relationship will be.

Practice Positive Affirmations
Regularly affirm what qualities your partner possesses that make them a great person to be in a relationship with. Tell them things you like that they probably aren't hearing from anyone else, like how much they contribute to your happiness, or how their existence positively impacts everyone around them. This again builds trust and confidence, which makes your physical and mental intimacy that much more passionate and enjoyable.
Relationships are so much more than having physical intimacy or simply spending time together. A truly strong relationship is one that creates two equal partners who are confident and passionate both individually and together. This Valentine's Day and always, focus on the more subtle ways you can create passion and boost intimacy with your partner.

//= get_template_directory_uri() ?> //= get_template_directory_uri() ?> //= get_template_directory_uri() ?> //= get_template_directory_uri() ?> //= get_template_directory_uri() ?> //= get_template_directory_uri() ?>
©2011-2023 Worthy, Inc. All rights reserved.
Worthy, Inc. operates from 25 West 45th St., 2nd Floor, New York, NY 10036