13 Things In Your Attic That Could Be Worth Real Money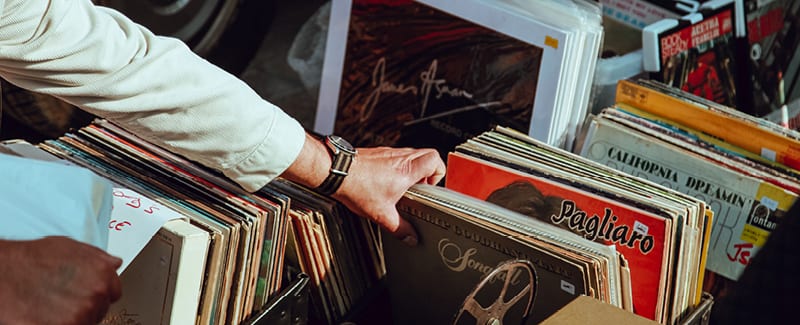 By Kate Ashfor via Considerable
With decluttering the movement of the moment, you may be wondering if you can cash in on the stuff you're shedding. That goes double if you're cleaning out a big house.
Unfortunately, the demand for your discards isn't what it used to be. "We're seeing a very strong trend for simplification and downsizing, so between parents passing and selling their stuff, and selling our stuff as we downsize, the market is becoming kind of saturated," says Julie Hall, owner of TheEstateLady.com.
Not only is there too much stuff for sale, but tastes are changing. "What mom and grandma told us had value has truly declined, unless it is extraordinary," Hall says. "Most things are not."
That means buyers may be scarce for your china, flatware, ornate silver tea sets, and formal furniture. But fear not. You may still have some things gathering dust in the attic that are worth taking the trouble to sell.
Don't see one of your finds on the list below? Check the internet. "If you go to an online auction site like EverythingButTheHouse, you can get a really good sense of what's in demand," says Jennifer Pickett, associate executive director of the National Association of Senior Move Managers.
Ebay is another spot for research. But remember: The sales price, not the ask price, is the real measure of the market value.
If you want an actual appraisal, find a pro via the American Society of Appraisers at appraisers.org.
1. Vintage Toys
If you have an original Star Wars toy or an early Spiderman or Batman, that's a hot item. "Star Wars just gets more and more valuable," says Roger Schrenk, co-owner of NOVA Liquidation in Luray, Va. "We sold a Millennium Falcon that had never been opened from the 70s for $1,500."
That's not all. "I have heard there's a market for Polly Pockets from the 1990s," says Pickett.
Like anything else, toys are worth more if they're still in the original box. These five toy cars that sold as a set for $101 all had their original packaging.
Antique trains are huge—as long as they're in good shape. "If they have been stored in the attic, they're probably not going to be in excellent condition," Hall says.
2. Pyrex
This classic kitchenware is a collector favorite nowadays, but you can't sell just any old bowl or dish. "There are certain patterns and colors that are extremely desirable," Hall says.
In-demand vintage patterns, according to this rundown on estatesales.org, include the "Pink Daisy," "Snowflake," "Balloons," and "Rooster Black." This set of two Pyrex "Gooseberry" pattern bowls from the 1950s or 60s recently sold for $124 on EBTH.com.
3. Mid-century modern furniture
Mid-century modern furniture from the likes of the Eames, Noguchi, Jacobsen, Knoll, and Saarinen is desirable, although not as desirable as it was a few years ago. That's because millennials can buy cheaper replicas at stores like Wayfair and West Elm.
"They're putting out these gorgeous reproductions with a little bit of a modern spin, so instead of teak legs, it might have brushed stainless steel legs," says Hall.
Nonetheless, there's still a market for the chairs, sofas, tables, and credenzas your parents or grandparents picked up in the 1950s or 60s, particularly if the piece is branded with the manufacturer or designer's name. "Some designers and some chairs are worth a fortune because they're hard to find," Hall says.
Even later reproductions may have value, like this pair of white tulip style chairs that recently sold for $135 (by comparison, another seller is asking $450 for this vintage tulip chair by Eero Saarinen).
4. Retro gaming systems
All those hours you frittered away playing video games could pay off. Your old Nintendo, Atari, or SEGA gaming system—either the machine itself or the cassettes that go with it—could be worth money, especially if they are in good condition. (Bonus points if you still have the box.)
This Atari 2600 game console with a stack of games recently sold for $110 on EBTH.com.
5. Costume Jewelry
"Many people are shocked, but there are some very good and desirable pieces of costume jewelry that are still out there, like old Trifari," says Schrenk says. "It's really, really hot."
The Trifari jewelry line, launched in the 1920s, became closely associated with First Lady Mamie Eisenhower mid-century. If your Trifari brooch, necklace, or bracelet has a crown on top of the T, that's Crown Trifari, and it will sell for sure.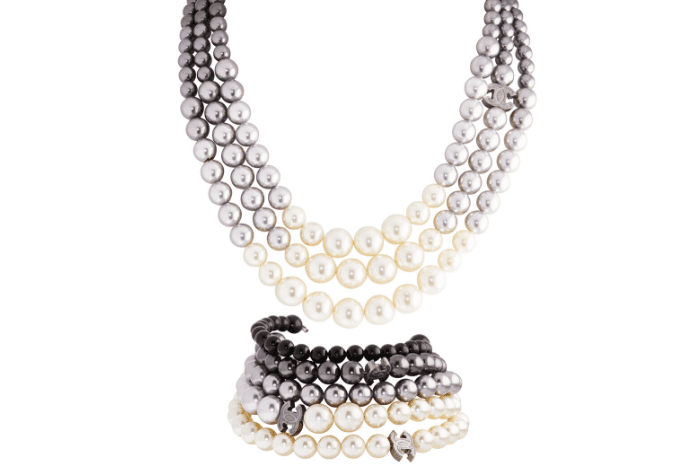 Other designers to look for: Christian Dior, Miriam Haskell, and Chanel. Even non-designer costume jewelry can find a buyer, like this no-name assortment that recently sold for $67.
6. Men's watches
Got an old Rolex? Patek Philippe? Omega? Good men's watches have exploded in value.
"Some totally regular stainless-steel Rolex you got in '83 or '84 is worth a lot more money today than what you paid for it," Schrenk says.
A Rolex Milgauss Stainless Steel Wristwatch recently fetched $4,503 online.
Here's a Rolex Milgauss Stainless Steel Wristwatch that recently fetched
$3,892 online.
7. Old family slides
Open up any old boxes of slides you come upon. If they are Kodachrome and have a red border, they're extremely fine quality and could be worth something. On eBay, Kodachrome slides from the 1940s through the1960s can go for about $10 apiece.
Even if the slides lack the red border, the subject matter could add value. Did your parents take any trips to big cities in the 40s or 50s and snap pictures of the airport or cars or people? "That stuff is gold," Schrenk says. "People who are trying to remember what the urban landscape looked like always refer to those slides."
There's also a market for old photos of trains or airplanes from that era.
8. Vintage couture
If you have a handbag or a gown made by Hermes, have it appraised. Frankly, if you have any gowns that were worn between 1960 and 1964, don't just toss them.
"Even if they're yellowed from age, look at those labels," Schrenk says. "An old Dior gown from 1965 could be $300 or $400 on eBay as is."
This vintage Christian Dior coat recently sold for $182. A vintage Hermes silk necktie went for $75.
9. Coins
If you come across a coin collection, have it appraised by a professional with expertise in this area. Keep in mind that your local coin store may be more interested in buying the coins than appraising them, says Hall. "You need it valued before anything is sold, especially if you have gold coins or silver coins."
All those foreign coins left over from overseas vacations, on the other hand, aren't worth much.
In general, a local appraiser can be a good resource for any potential valuable, with advice on where to sell, whether there's an auction house that might take a piece, or whether you should consult with an estate sale expert.
A set of 13 American silver quarters from the 1940s through the 1960s recently sold for $46 on EBTH.com.
10. Turntables and vinyl
Everything old is new again. So, naturally, there's a market for record players and records. Does this Pioneer turntable with a walnut veneer base look like the one that sat in your old rec room? It fetched $185 at auction.
"Even a medium-range turntable is now really desirable because so many have been destroyed and lost," says Schrenk.
As for records, you'll have the most luck trying to sell old jazz and early rock, such as The Beatles, The Rolling Stones, and The Doors.
11. Precious metals
Gold jewelry has held its value over the years. "In many cases that old gold necklace is now worth four times the value of the metal when you bought it, and even though it's ugly, it's worth some money," says Schrenk.
You may also be able to sell old platinum jewelry or anything with a large gemstone. Get valuations from two to three jewelers.
With sterling silver, you may find that you're better off selling it for scrap, or waiting for prices to rebound. If you do want to hawk the flatware, bowls, or tea set, even for scrap, they must be stamped with the word "Sterling," the numbers "925," or an English lion mark, which indicate that they are sterling silver and not silver plate.
This 10-piece group of sterling silver baby spoons and folks brought in $211 on EBTH.com
12. Military memorabilia
There's a healthy market for firearms and military items from almost any given war, including medals, knives, period photographs, and stuff like this Civil War-era field microscope that was bidded up to $140 in an online auction.
"That doesn't mean Grandpa's uniform is worth a fortune," Hall says. "It just means somebody needs to look at it."
Plus, she adds, one of the most important characteristics of value is condition." You might have a genuine Civil War photograph in your hands, but if you can't make out anyone in the picture it's not worth much.
13. Ceramic Christmas trees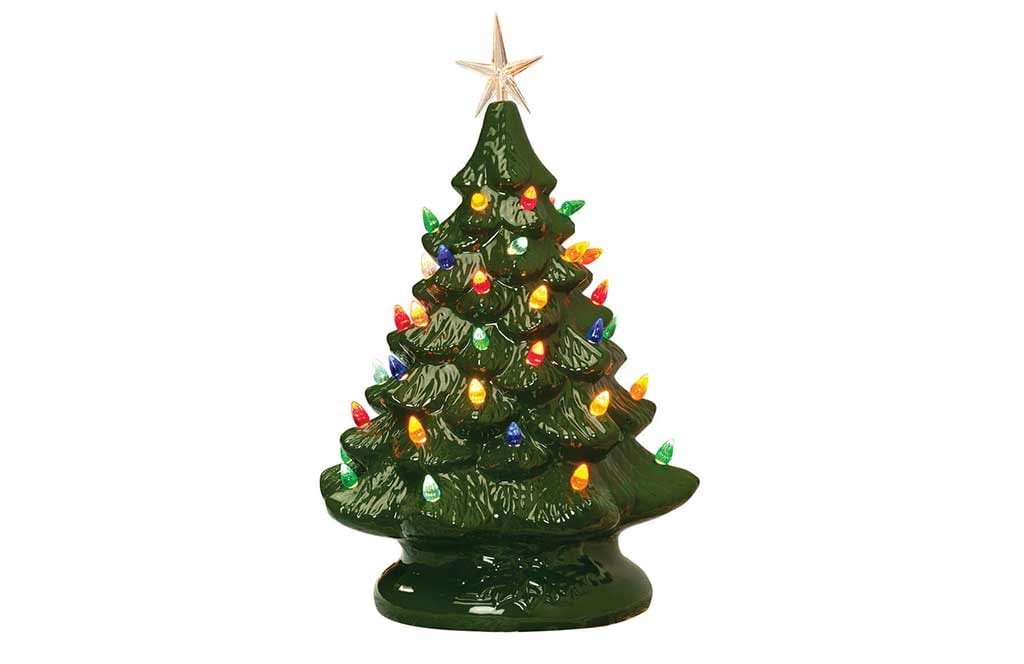 Do you recognize these vintage ceramic Christmas trees that were all the rage decades ago? In some cases, they're worth quite a bit.
"At the holidays, everybody wants one because it reminds them of the past," lifestyle expert Bob Richter told Today. "And it's a recent thing within the past couple of years."
The prices tend to spike closer to Christmas, so if you're looking to unload yours, make sure your timing is right.
//= get_template_directory_uri() ?> //= get_template_directory_uri() ?> //= get_template_directory_uri() ?> //= get_template_directory_uri() ?> //= get_template_directory_uri() ?> //= get_template_directory_uri() ?>
©2011-2023 Worthy, Inc. All rights reserved.
Worthy, Inc. operates from 25 West 45th St., 2nd Floor, New York, NY 10036