Choosing an Estate Planning Attorney: What You Need to Know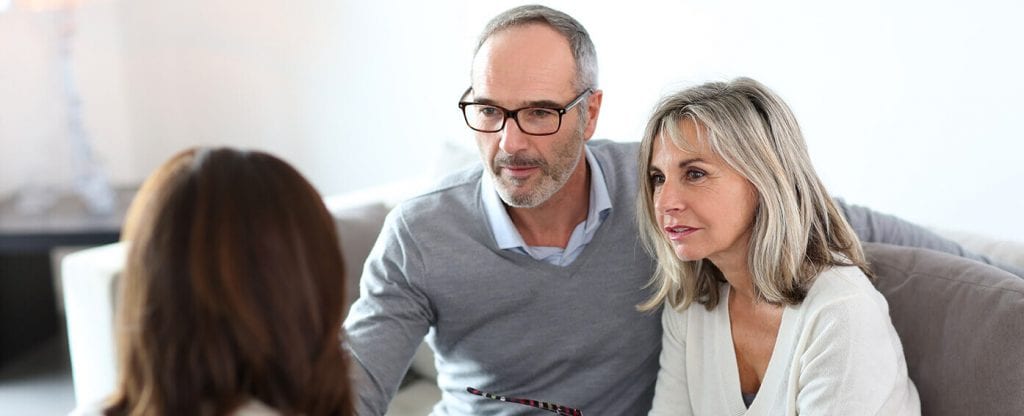 Before you can choose the right estate planning attorney, you need to be clear on what an estate plan is. An estate plan is essentially a detailed set of documents and instructions for the transfer of your assets after you pass – and the management of those assets should you become incapacitated.
Estate planning is important for everybody, regardless of financial status. While a will may express your final wishes in terms of burial and beneficiaries, it represents only a small part of a complete estate plan.
What is an Estate Planning Attorney?
Seeking professional advice and guidance from an estate planning attorney is the only way to maintain control over your wealth, your future health decisions, and your peace of mind.
Many types of attorneys are capable of helping you write, sign, and notarize an estate plan, but the most proficient estate planning attorneys are also experienced mentors. They're well-versed in the necessary steps for getting your affairs in order, and knowledgeable about helping you answer some of the tough questions that make that process possible.
The most proficient estate planning attorneys are also experienced mentors.
The costs and frustrations that often go along with end-of-life care and the settling of an estate can be overwhelming. To mitigate these, your estate planning attorney may suggest addressing such tasks as:
Drafting a will and setting up funeral arrangements
Putting beneficiaries in place for your 401(k), IRA, and life insurance policy
Assigning an executor for your estate, and a guardian for any dependents
Designing a gifting strategy to reduce your taxable estate
Creating trust accounts that minimize estate taxes
Establishing medical directives and a Power of Attorney to manage your affairs and assets should you become incapable of doing so
Working with a qualified estate planning attorney can help reduce the burden of responsibility you pass along to your loved ones.
How to Choose the Right Trust and Estate Planning Attorney
It can be difficult to know where to start when it comes to choosing the right attorney for your needs. But finding a professional who practices exclusively as a trust and estate planning attorney will help to ensure both their knowledge and their experience are up-to-date.
Because they typically deal with a wide range of client situations, legal specialists understand where to look for potential problems – and the type of planning that will help you avoid them. Referrals are often the best way to go, so consider asking your friends and relatives, your accountant, your financial advisor, or any legal expert you may have worked with in the past for the names of reliable prospects.
Don't be afraid to go outside your local area in search of a lawyer who focuses solely on estate planning. Just make sure they're licensed in your home state, and that they're well-informed about the laws that apply there.
You may also want to verify that your attorney of choice carries malpractice insurance. While this coverage isn't mandatory in all states, it does suggest a lawyer who is professional, accountable, and has your best interests in mind.
Credentials aside, the most important quality to look for in a trust and estate planning attorney is the level of comfort they inspire when discussing your personal and financial circumstances.
Estate Planning Attorney Fees: What to Expect
Fees charged by estate planning attorneys vary widely. You can expect to pay anywhere from $800 to $4000 for a basic estate plan – one that incorporates a will, a power of attorney, and legally documented health care directives.
Most attorneys won't be in a position to quote you a firm price until they've discussed your individual needs with you. In fact, you should be leery of any law office that does! Fixed fees often mean fixed services – services that fail to take your unique circumstances into account.
READ ALSO: Building a Trust: Why Early Estate Planning is The Way to Go
Generally speaking, the greater their level of expertise and specialization, the higher an attorney's rates tend to be. The costs associated with preparing and filing legal documents also vary from state to state, and you'll typically pay higher fees in larger, more urban areas.
Like many things in life, you can expect to get what you pay for when comparing estate planning attorney fees, so don't be tempted to skimp on this crucial decision. And remember: as your personal circumstances and life goals evolve, so should the details of your estate plan.
//= get_template_directory_uri() ?> //= get_template_directory_uri() ?> //= get_template_directory_uri() ?> //= get_template_directory_uri() ?> //= get_template_directory_uri() ?> //= get_template_directory_uri() ?>
©2011-2023 Worthy, Inc. All rights reserved.
Worthy, Inc. operates from 25 West 45th St., 2nd Floor, New York, NY 10036