Why Estate Planning Should Be a High Priority for Women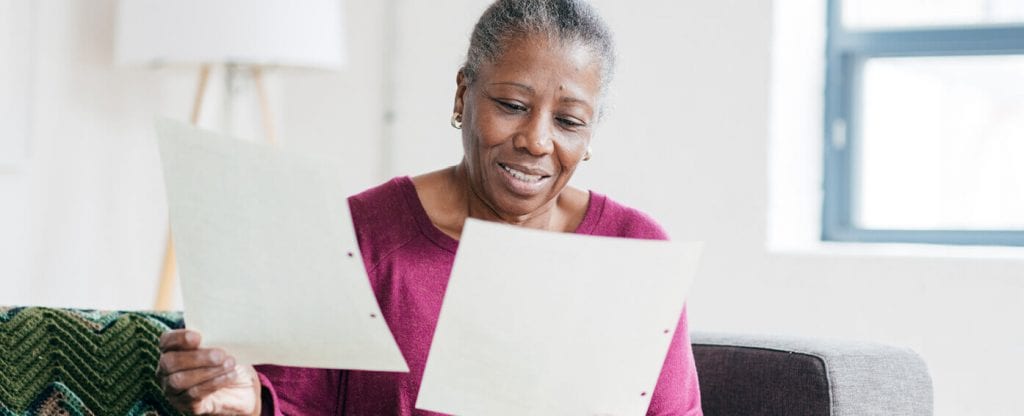 Many married women's to-do lists are often inundated with the things that they need to do for other people. For some women, these responsibilities might include taking care of their children, husbands, elderly parents, or ill loved ones.
But as the life expectancy of women in the U.S. and around the world continues to exceed the life expectancy of men, we can expect most women to be single at some point in their lives. That's because on average, women live up to 7 years longer than men, according to the Centers for Disease Control and Prevention (CDC).
Have you thought about who will take care of you in the event that you become mentally or physically incapacitated from an unexpected injury, stroke, heart attack or health condition? Women shouldn't wait until they are in the midst of tragedy to make decisions about the future. Whether you are single or married, estate planning should be a high priority on your to-do list. Here are some reasons why.
You have assets that you want to protect.
From property and retirement accounts to inheritances and investments, we all have assets that we want to safeguard. These financial decisions should not be left to your husband or partner to figure out. If your finances are important to you, a will, living trust, or revocable living trust allows you to state how you want your assets to be divided. A properly executed power of attorney allows women to take ownership of their finances by designating a person to manage their finances should they become debilitated. Without these provisions in place, the probate court will appoint an agent to act on your behalf and this can be costly and inefficient. Moreover, what if the court appoints someone in your family that you don't think is capable of making the best decisions about your health and assets? Think about the potential consequences and whether you would be content with them.
You have young children, elderly parents, or serve as a caregiver of a family member.
According to the U.S. Administration on Aging, 65 percent of older persons with long-term care needs rely on family and friends to provide assistance. An estimated 66 percent of caregivers are also female. Whether you care for your elderly parents, young children, or a special needs sibling, you'll want to make sure that they will continue to be supported in the event that you are unable to support them in the future. A will enables women with young children to name guardians. It also gives single or married women who support spouses or other family members an opportunity to outline the mental, physical, or spiritual care that they wish to uphold in their absence. This might include surgeries, assisted living, health facilities, and other related resources.
You have a life partner or are estranged from your family.
We've all heard the horror stories of families in estate battles because a loved one did not clearly define their wishes or whom they want their estate to go to during end-of-life events. For women who have life partners, but are not married, it is especially important to get started on a living will or powers of attorney— otherwise, your life partner will not get to make any decisions about your money or care. When there is no will, the courts typically turn to family to make important decisions. And this can create further complications. Women who are physically or emotionally distanced from family or have complicated relationships are especially vulnerable in these cases.
You haven't identified a support system.
Circles of support can change throughout one's life and must be updated regularly. As women approach retirement, it's not unusual for them to lose connections with friends and loved ones. What's more, women with no children, spouse, or family members often struggle trying to build a safety net after 65. The U.S. Census (2010) found that 11 million people over the age of 65 live alone. If you fall into that category, it's important to work with a licensed estate planning attorney to identify a person that can execute your will, manage health decisions, and financial affairs when the time comes.
You have health issues or a life-threatening illness.
Throughout my career, I've worked with single and married women who were on a variety of health journeys. Some were dealing with health issues that were non-life-threating while others were struggling with serious conditions like breast cancer. The one thing that I emphasize to all of my clients is that the time to figure out their affairs is not the time when they are going through a crisis. A healthcare proxy, living will (advance directive), HIPPA form, and healthcare powers of attorney are all critical to outline your wishes for medical interventions and treatments.
Regardless of your marital status, health status, or age, estate planning is obligatory to protect the things that mean the most to you in life. With help from an engaged legal counsel, women can face their fears and approach estate planning with confidence.
//= get_template_directory_uri() ?> //= get_template_directory_uri() ?> //= get_template_directory_uri() ?> //= get_template_directory_uri() ?> //= get_template_directory_uri() ?> //= get_template_directory_uri() ?>
©2011-2023 Worthy, Inc. All rights reserved.
Worthy, Inc. operates from 25 West 45th St., 2nd Floor, New York, NY 10036