Downsize Into a Better Retirement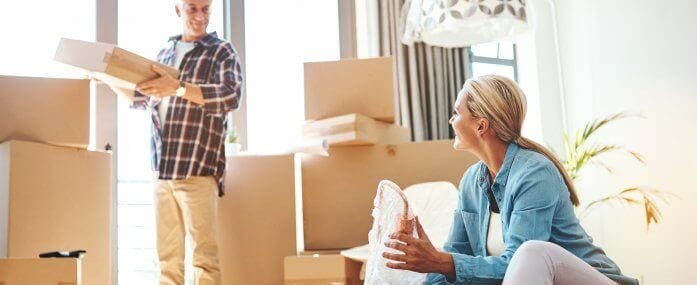 One of the biggest decisions facing you as you near retirement age is what to do with your home. At a time when you must carefully guard the longevity of your expenses, yet enjoy the finer things in life, it's logical to want to simplify and downsize your current living situation. By reducing your current expenses, the biggest of which are usually home taxes, mortgage, and maintenance, you can plan for a longer and more comfortable retirement in someplace new and interesting. While some like to have a home base, others prefer not to be tied down to an asset that is greater than their needs. If you're the latter, you must take great care during the decision, the preparation, and the sale itself.For many people, a home is one of their biggest accomplishments and sources of pride, second only to their own children. The house in which a family grows is almost like a family member itself. It's hard to let go of such a sentimental asset, so you'll first have to ask yourself if you're ready. If the sale of a house is already a foregone conclusion, your partner is on board, and all parties involved understand the complexity of such an operation, then the downsize can be planned with more detail.
By reducing your current expenses, you can plan for a more comfortable retirement in someplace new and interesting.
Plan Your Exit
The first thing to determine is the best time to sell. It might be tempting to wipe the slate clean now, but the fact is, it pays to wait. Regardless of the idea that home prices typically fluctuate, once a home is sold, the funds secured from the sale are likely going to be spent almost immediately. Assuming a strong real estate market, it might make more financial sense to delay the sale. Often, you will find that you can remain financially free to travel and enjoy your retirement without having to sell. Renting out your home is always a possibility and brings in passive income to support travel expenses and more.
Find Your Dream Destination
Moving locations is not only healthy on your wallet, but on your spirit. Retirement should mean throwing off the shackles of a career; the one thing that anchors you more than anything else. With more time and less worries, you can explore the world and look for a new destination to settle in – for days, months, even years. Whether your ambition is to hop around the globe or move out to a little cottage in the country, it's all possible. Many retirees are choosing to move to metropolitan centers, for more exposure to culture, new experiences and the best food. It also helps that urban centers are great for travelers, with easy access to airports, trains and more.
READ ALSO: Top 6 Adventure Destinations for the Happily Retired
Alternative methods to buying another property include renting an RV, an apartment, or even an AirBnB. Retirees don't have to be immobile and should take full advantage of their freedoms. However, it's important to note that wherever you go, there should be enough room to support visiting family and friends. Taxes are an important consideration as well. Each state levies different taxes, whether for property or income, which could potentially have a big impact on your budget.
Downsizing Other Areas of Life
A home is nothing without the stuff that goes in it, and when taking inventory, most retirees are surprised at just how much they've collected. Possessions are just as cumbersome as a home for an individual seeking to minimalize their footprint, so it makes sense to donate or sell as many superfluous possessions as possible. Few realize that many of their possessions have value, maybe not to them, but to others. For each item, ask yourself if someone you love would appreciate it. Chances are, the answer will be no more often than you'd think, creating a great opportunity: sell and use the money for an experience, not an object.There are new services sprouting up every day that are designed to help retirees sell old valuables. Technology helps these companies and their customers uncover interested buyers who are willing to pay top dollar for items that would otherwise collect dust or be sold for pennies on the dollar. Worthy is one of these services, helping people find buyers who will offer current market prices for diamonds and other precious jewelry. Furniture that won't be needed in the new location should be sold as well, or given to family.
Discriminate Between Agents
For an upcoming home sale as well as the inevitable home purchase following it, the right agent will make all the difference. An older home will likely need repairs, so ask each agent you interview what they would do to minimize expensive pre-sale improvements and maximize the sticker price. What price will they put on your home and for what reasons? It's important to field answers from several agencies, use the internet, and arrive at a smart number that will achieve a satisfying sale in record time.When buying your next property, ensure that the utilities, taxes, maintenance and insurance costs are within your budget. Ask each agent about incidental costs that you may not have considered. Keep in mind that switching climates, a common move for retirees, comes with extra costs as well. While cold places may bring more home expenses for things like snow removal and maintenance, warm places will require more energy to cool the home.READ ALSO: Why Early Estate Planning is the Way to Go
Budget From the Outset
Track your running expenses diligently, because blowing through a budget early in retirement might mean a bit of a squeeze later on. At the start and end of each month, sit down and go over your monthly costs one-by-one. You will find that there are areas where you want to spend more and areas where you don't have to spend as much. It will take years to find the perfect balance, but with discipline and hard work, you can achieve everything you want during a happy retirement, no matter where it is.
//= get_template_directory_uri() ?> //= get_template_directory_uri() ?> //= get_template_directory_uri() ?> //= get_template_directory_uri() ?> //= get_template_directory_uri() ?> //= get_template_directory_uri() ?>
©2011-2023 Worthy, Inc. All rights reserved.
Worthy, Inc. operates from 25 West 45th St., 2nd Floor, New York, NY 10036