How Spring Cleaning Can Make You Money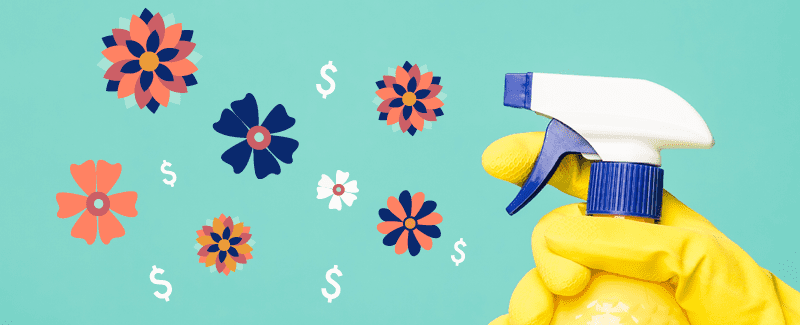 For me, Mother's Day marks the actual official start of the season and a countdown toward summer so I don't normally start my spring cleaning until then. As a mom of two teenagers and a tween, I also know how much it can cost to entertain my children once school is out. That is why I have recently taken to looking around my house for additional sources of cash because, like so many people, I am surrounded by excess – with things I either no longer use or want anymore. But, as the saying goes, "one man's trash is another's treasure." The best part is that my "trash" is also worth money, meaning I can repurpose it into items my family needs or an experience we can all enjoy, such as a vacation or summer camp.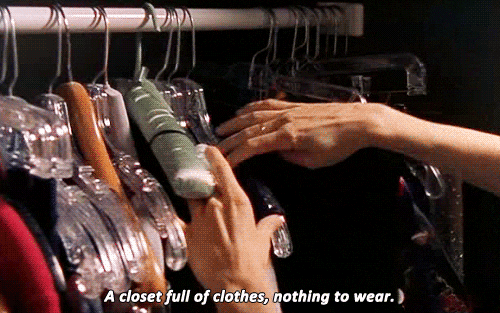 These days, you can pretty much place anything up for sale. Whether you are selling jewelry, clothes, shoes, accessories, home goods, or collectibles, the good news is finding a buyer has never been easier. Though people still use traditional means such as garage sales to rid themselves of unwanted items, the Internet has made getting the word out a whole lot simpler. Gone are the days when your only means of advertising was nailing a flier to a telephone pole. With Facebook and online message boards, be prepared for an influx of potential buyers you never had access to before.
My "trash" is also worth money, meaning I can repurpose it into items my family needs or an experience we can all enjoy.
Speaking of Facebook, one of the newest and most efficient trends for matching buyers and sellers is through community swaps. Just search Facebook for swap groups in your area, request permission to join, and post photos as well as a brief description of your unwanted goods for sale, trade, or just to give them away. As a member of these groups, you will also receive notifications through Facebook whenever a member places an item up for sale. Read your groups rules carefully. In general, all liability rests with the buyer and seller, not the group administrators. So just as you would in any situation where you communicate with someone you don't know, stay cautious when exchanging personal information. Although administrators may claim that they do a preliminary screening of all its members, due to the sheer quantity of individuals who join coupled with the far reach of Facebook, the onus is on you to protect your personal information and well being.
If you are not a Facebook user, Craigslist and eBay remain tried and true resources for selling your stuff. Despite its relatively long history, remember to keep your personal safety in mind and consider purchasing buyer protection plans where available. Because users on these platforms may not be local, especially on eBay, don't forget to incorporate the cost of shipping into your bottom line. For less expensive items, you want to make sure selling your items doesn't cost you money, in which case you may want to consider donating them to the charitable organization of your choice for a yearly tax deduction.
SEE ALSO: A Beginner's Guide to Selling Jewelry Online

Although each of the above resources are viable alternatives for finding reputable buyers to purchase your goods, if you are selling jewelry, in particular, your diamonds, Worthy provides one of the most secure platforms for doing so in the marketplace. As the premier online auction house for pre-owned luxury goods, Worthy provides sellers with the opportunity to sell their diamond jewelry safely and expediently to a market of prescreened and committed jewelry buyers in a transparent, value-adding way, allowing for more possibilities, greater control during the process, and the best possible prices.
Headquartered in Manhattan, Worthy is regulated by the New York City Department of Consumer Affairs and the Better Business Bureau. All shipments to and from Worthy facilities are fully insured and at no cost to the clients.
So get up out of your chair and begin tidying your house because chances are, you will find a lot more than dust. In fact, you may even strike gold. Or diamonds. And that summer you have been dreaming of can finally become a reality. Did you ever think that cleaning your house could be so much fun?
//= get_template_directory_uri() ?> //= get_template_directory_uri() ?> //= get_template_directory_uri() ?> //= get_template_directory_uri() ?> //= get_template_directory_uri() ?> //= get_template_directory_uri() ?>
©2011-2023 Worthy, Inc. All rights reserved.
Worthy, Inc. operates from 25 West 45th St., 2nd Floor, New York, NY 10036