Review: The Capital One VentureOne Rewards Credit Card a Great Card for Beginners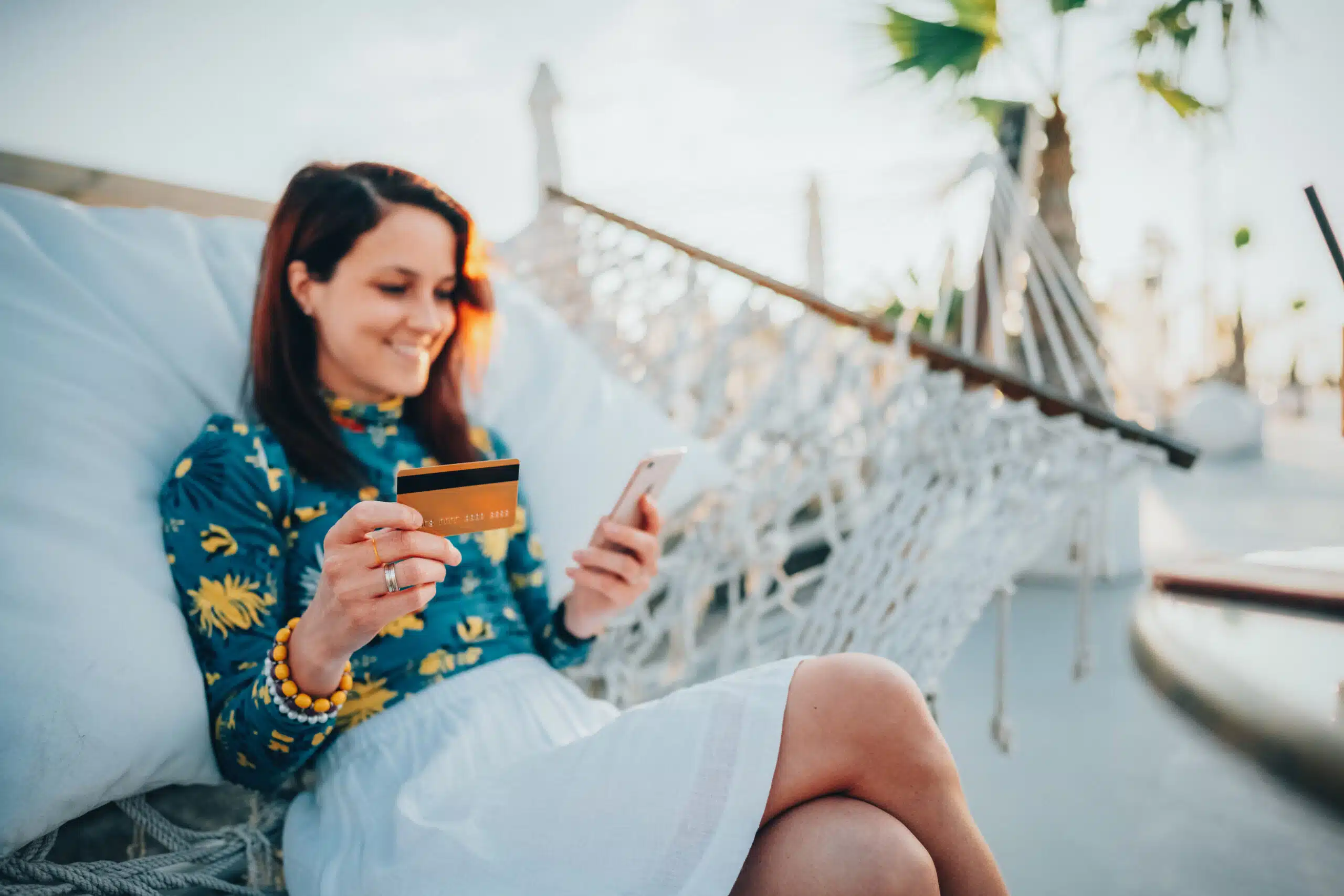 These days, having a credit card isn't enough. You need a credit card that is rewarding you for your purchases. One such credit card is the Capital One VentureOne Rewards Credit Card. But is this a good rewards card? If so, why?
In this review, we'll look at the VentureOne Rewards Card to understand its key features, its benefits, potential drawbacks, and if this might be the right rewards card for you.
Key Takeaways
The Capital One VentureOne Rewards Credit Card is a solid choice for those looking for a low-cost, travel rewards card

Users earn an unlimited number of miles at a rate of 1.25x per dollar spent

The card has no annual fee and a low introductory APR of 0% for 15 minutes, making this a low cost option for those new to rewards credit cards

Those seeking a higher rate of rewards miles earned or looking for more perks and benefits may prefer a higher cost alternative to the VentureOne card
Is Capital One a Reputable Credit Card Company?
Capital One is well-regarded for its credit card offerings, especially for those new to credit or looking to rebuild their credit histories. The bank provides a wide range of credit cards suitable for various needs, such as cash back cards, travel rewards cards, student cards, and secured cards.
Notably, Capital One's Venture line of cards have received positive reviews for their straightforward rewards structures. The Capital One VentureOne Rewards Credit Card, for instance, is widely recognized for its travel rewards, offering unlimited 1.25 miles per dollar on all purchases, and an unlimited 5 miles per dollar on hotels and rental cars booked through Capital One Travel.
Capital One is also known for its innovative tools and features. The Capital One mobile app is user-friendly and highly rated, offering a range of services like:
transaction history
payment scheduling
rewards tracking.
Additionally, the bank's CreditWise tool provides free access to credit scores and offers useful insights to help customers understand and improve their credit score.
However, as with all financial institutions, experiences can vary and there may be customers who have had less positive interactions. As such, it's always recommended to do thorough research and consider your personal financial needs and habits when choosing a credit card to make sure Capital One is the right credit card company for you.Key Features of the Capital One VentureOne Rewards Credit Card
At its core, the Capital One VentureOne Rewards Credit Card is a solid travel rewards card. Cardholders earn 1.25 miles for every dollar spent on every purchase – an unlimited and uncomplicated way to accrue miles. There's also a compelling sign-up bonus – earn 20,000 bonus miles if you spend $500 on purchases within the first three months of opening your account. This is equal to a value of $200 in travel.
Another one of the highlights of this card is that it comes with no annual fee, which can be a major advantage for many consumers looking to save money. It also presents the user with a 0% introductory APR for 15 months on purchases and balance transfers. After this, the user has a variable APR of 19.99% – 29.99%. But there is also a 3% fee on the amounts transferred within the first fifteen months.
Other key features of the credit card include no foreign transaction fees, that there is no expiration for the miles during the life of the account, and there's no limit on how many miles you can earn.
Benefits of the Card
The Venture One Card also offers a range of other travel-related benefits. Because there are no foreign transaction fees, you can save you money when traveling abroad.
A foreign transaction fee is a charge that some credit card issuers add to purchases made outside the country of origin or in a foreign currency. These fees are typically a percentage of the purchase price and are often around 1% to 3% of the transaction total.
For example, if you use a credit card with a 3% foreign transaction fee to buy something that costs $100 in another country or in another currency, you could be charged an additional $3 as a foreign transaction fee.
These fees can quickly add up, particularly for frequent travelers or people who regularly make purchases from foreign websites. This is why some travelers, especially those that prefer to go abroad, opt for credit cards that don't charge foreign transaction fees, like the Capital One VentureOne card.
Some other benefits of the card include:
Emergency card replacement – If your Capital One card is lost or stolen, you can get an emergency replacement.

Auto Rental Collision damage waiver – If you rent an eligible vehicle with your VentureOne Rewards card, you can be covered for damage due to collision or theft.

Capital One Shopping – This is an online shopping tool that automatically applies available coupon codes to your purchase.

Redeem Your Credit Card Rewards with Paypal – This allows you to make purchases on millions of online stores.

Travel Accident Insurance – You get automatic insurance for a covered loss at no extra charge when you use the Capital One card to purchase your fair.
Potential Drawbacks of the VentureOne Card
No credit card is perfect, and the VentureOne Card is no exception. Its lower miles base-earning rate of 1.25 miles per dollar spent could be disappointing when compared to some other travel rewards cards. As a result, it can take a lot of spending to have enough miles for your airfare or hotel stay.
Another potential downside is the absence of some premium benefits that other travel cards with annual fees might offer. These may include perks like free airport lounge access. Additionally, if you tend to carry a balance, the card's APR after the introductory period could be a concern, depending on your creditworthiness.
Finally, you need good-to-excellent credit to qualify for the card. While VentureOne seems like an entry-level card, and many consider it to be one, it is still recommended to have excellent credit for your best chances of qualifying.
Comparison to Other Rewards Credit Cards
When compared to other rewards credit cards, the Capital One Venture Rewards Card falls a bit short in terms of the earning rate. Some other cards may get you 2x miles per dollar rather than 1.25.
However, the card shines with its zero annual fee and low introductory rate. As a result, the VentureOne may be the best card for you to get started on at low cost in your credit card travel rewards journey.
Other travel rewards cards like the Chase Sapphire Preferred or The Platinum Card from American Express may offer higher rewards rates and more premium benefits but may come with a hefty annual fee.
The Venture One Card is ideally suited to infrequent travelers who still want to earn travel rewards, or individuals who want a travel rewards card without having to worry about an annual fee. If you're someone who prefers simplicity and saving money, this could be the best rewards credit card for you.
To get the most out of your VentureOne Card, try to use it for your everyday purchases to as many miles as possible. If you can, plan your significant purchases around the first three months of opening your account to snag the sign-up bonus. And, of course, make sure to redeem your miles on travel expenses to get the best value.
Worthy's Verdict on the Capital One VentureOne Rewards Credit Card
Overall, the Capital One VentureOne Rewards Credit Card is a great option for those who want a simple, no annual fee card that still offers decent travel rewards. While it may not have the highest earning rate or the most premium perks, its no-fuss, flexible redemption options and cost-saving benefits can make it a strong contender in the travel rewards card market.
Ready to sign up for your VentureOne Rewards Card? Go here and start racking up those travel miles today!
//= get_template_directory_uri() ?> //= get_template_directory_uri() ?> //= get_template_directory_uri() ?> //= get_template_directory_uri() ?> //= get_template_directory_uri() ?> //= get_template_directory_uri() ?>
©2011-2023 Worthy, Inc. All rights reserved.
Worthy, Inc. operates from 45 W 45th St, 4th Floor New York, NY 10036