4 Tips to Obtain a Favorable Financial Outcome in a Divorce Mediation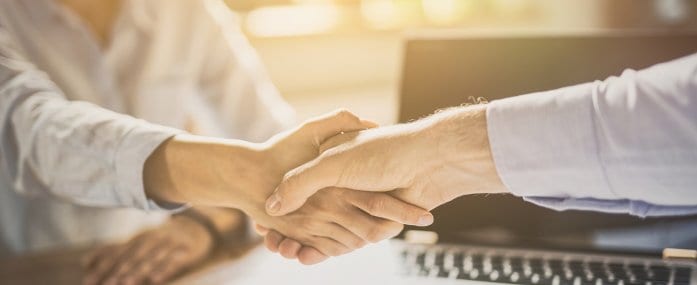 If you and your spouse choose to divorce using mediation instead of litigation, you will likely save a boatload of money. In my experience, couples who go through mediation generally spend between $5,000 and $10,000 from start to finish. Some mediators charge by the hour while others charge a flat fee. Mediation costs less than the litigation method in which you and your spouse are represented by separate attorneys.
When you hire an attorney to represent you, all time spent in meetings, taking phone calls, reading and responding to emails, and drafting declarations and briefs is billed at your attorney's hourly rate. And, if your case goes to trial, you and your spouse can each expect to spend tens of thousands of dollars and in some cases hundreds of thousands of dollars. It's no wonder that couples are increasingly choosing mediation over litigation.
Mediation is great but it has its limitations. Mediators can provide legal information but they cannot in their roles provide legal or financial advice to either party. If you believe your understanding of your household financial situation is limited or do not have a good handle on how to manage debt or the investments in your brokerage and retirement accounts, then I suggest you hire a certified divorce financial analyst (CDFA).
A CDFA provides information that enables you to advocate for yourself and negotiate a settlement or separation agreement that will meet your current and future financial needs.
A CDFA can help you:
Gather information about your financial situation.

Analyze your spouse's disclosures.

Suggest different ways to divide assets fairly.

Obtain accurate data for use in child support and alimony calculations.

Forecast the short and long-term financial implications of proposed settlement options.

When it comes to calculating child support or alimony (also called maintenance or spousal support depending on the state), CDFAs can review tax returns and other documents to identify income sources available for support. Determining income available for support can be complicated if one or both spouses earn income that varies from year to year.
Listen to Laurie on our podcast, Divorce & Other Things You Can Handle
CDFAs generally charge an hourly rate that is significantly less than what a family law attorney charges. After charging by the hour for several years, I realized that my clients wanted to be able to call, text or email me between our scheduled meetings without having to worry about every 15 minutes here and there adding up to extra billable hours each month. While clients can still pay for my CDFA services by the hour, I launched MediationMoneyMentor.com to provide financial analysis, planning, and support for 60 days at an affordable flat rate.
These are my four tips for obtaining a favorable financial outcome in mediation:
1. Ensure Your Financial Affidavit is Accurate and Complete
One of the first steps in the mediation process is for you and your spouse to complete financial affidavits. Terms and requirements vary from state-to-state but generally, you and your spouse will be required to disclose your separate and marital assets and debts, and information about your income and expenses.
These forms can be overwhelming but it is important that they be accurate and complete. If not, it will be impossible for assets and debts to be divided fairly and mistakes in calculating child support and alimony could occur. You might struggle with providing even the most basic information if you haven't been the one in charge of the household finances. Enlisting the help of a CDFA enables you to complete the forms much faster and you will gain a full understanding of the significance and value of each item such as a pension, life insurance, deferred compensation, stock options, restricted stock units, or non-publicly-traded investments.
2. Understand What Each Asset is Really Worth
Some mediators have experience working on high net worth cases and have sophisticated financial expertise. Others do not. A CDFA can help you evaluate what everything is really worth so you can negotiate a fair division of assets. For instance, keeping a house with a large mortgage and home equity line of credit may be less valuable than half of your spouse's pension. A Roth IRA is worth more than a Traditional IRA even though the balances may be similar. A brokerage account that contains securities worth $100,000 may be worth tens of thousands of dollars less once liability for capital gains taxes are factored in.
3. Be Open to Different Ways of Slicing the Pie
You and your spouse may have different financial priorities. Through mediation, you can come up with creative ways to slice the pie that best meets everyone's needs. This is something that a judge may not be able to do. Having your CDFA model various scenarios — taking into account current and future values — can help you achieve a financially favorable outcome.
4. Consult Legal Counsel before Signing Your Settlement Agreement
CDFA's provide financial analysis – not legal advice. There will be times when you may need to consult a mediation-friendly attorney in order to be informed of your legal rights regarding property, child support, or alimony. The attorney will find the CDFA's analysis helpful and will be able to zero in on the items that should be modified to make your marital settlement agreement even stronger before you sign it.
//= get_template_directory_uri() ?> //= get_template_directory_uri() ?> //= get_template_directory_uri() ?> //= get_template_directory_uri() ?> //= get_template_directory_uri() ?> //= get_template_directory_uri() ?>
©2011-2023 Worthy, Inc. All rights reserved.
Worthy, Inc. operates from 25 West 45th St., 2nd Floor, New York, NY 10036