Fashion vs. Style for the Over 50 Pro-Age Woman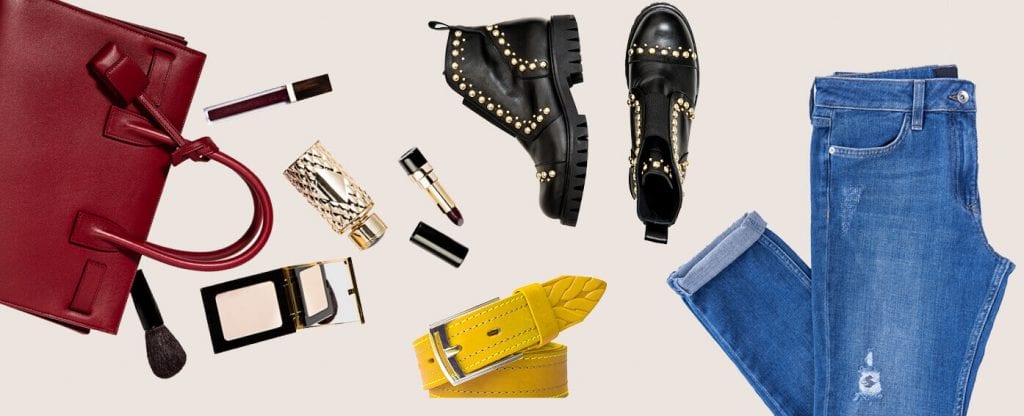 Who would have that there is a strong movement today of women in their later stage of life rebelling? How exciting is that! Who would have thought this could happen?
What is creating this upheaval? I believe it's the recognition that the "old rules" dictating what life "should" be like at a certain age have become obsolete. There is a new and improved modern midlife woman; strong, bold, evolved, involved, active, relevant, formidable and there is no greater evidence of this than in the fashion world.
Upon approaching forty, I remember hearing "no more long hair past the shoulders", "no more dresses or skirts high above the knee", "no more low cut blouses", "no more tight clothes", and I'm sure there are others that we've all heard. Well, I'm here to push back against those so-called societal dictates. Our lifestyles have changed; therefore, our choices need to change.
However, I do agree with certain concepts. I do believe that a woman should wear what looks good on her, not solely because it's the fashion statement of the season, but because it suits her personality and body type. Whatever makes you feel confident works! Also, I think shoes or boots can make the outfit. They can be a strong statement of who you are.
With that in mind, here are some of my style tips for women over 50:
1. THE SKINNY ON LEGGINGS
If you want to wear leggings, which by the way along with jeans I wear all the time, choose a dark color. If the legging is slim fitting, wear a long tunic top or blouse to balance out the outfit. Also, here's a great tip, anything with bare shoulders works well for women of all ages. Alternatively, if the leggings are wide or flare, wear a long or waist length tailored top. I, personally, have been liking a long tank or shirt to cover up an area that's not my favorite. Also, high waisted leggings are my go to at the moment. It works best for most body types and can be more comfortable as well.
2. WE ALL NEED GOOD JEANS
If you love jeans as much as I do, you'll want to wear them day or night. Skinny blue or black jeans lengthen and slim the leg, while flared dark jeans can create a more comfortable dressy look. If you want an edgy slant to your style, cuts in the knees or frayed bottoms will give that to you. That's the beauty of now, not caring as much about what others think. Be YOU!!
3. MAKING STRIDES IN FOOTWEAR
Yes! Shoes, booties, and boots… again wear what you're comfortable in. Wearing heels can be wearying even though I think they are fabulous! If you can wear them well, definitely do so! If they're not your thing, how about trying flat heeled over the knee, or just under the knee, boots with leggings. It gives the style an edge. For jeans, I suggest low or stacked heel black booties. If you want to be bold, a boot with a pop of color or animal print creates instant fabulousness.
4. BLAZING HOT
One of my favorite looks for women of every age is a long blazer or oversized jacket to complete a basic, chic and timeless style. Tweeds and plaids can add a touch of interest for a classic twist.
5. LET'S BELT IT OUT
Belts are a glamorous addition to an outfit. A wide belt can be used to make a bold statement while a thin belt adds a touch of sophistication. Also, try placing the belt an inch or so above the belly button. This gives the body a sleeker appearance.
6. ALL IN THE BAG
Handbags are like shoes. Every woman needs them to be fabulous yet comfortable. The most important aspect when shopping for purses is to make sure they're not too heavy for you to carry, nor too big to be annoying. We want easy at this stage of life!
And yes, a hat! A hat completes the look, but it's not an easy fit for every woman!
7. JEWELRY MAKES A STATEMENT
Fashion statements can certainly be made with jewelry. If your style is classic or your frame is petite wear simpler, smaller pieces. If you want to make a statement, and your body type can handle it, wear bold colorful accents. I see midlife and beyond women sporting both.
8. HINT OF MAKE-UP
If you're wearing a smokey or darker eye, use a softer, lighter tone on your lips. Use a little touch of lip gloss on the middle of the lower lip to help add width.
If you're going light on your eyes, add of pop of color to your lip.
Find a face foundation that is light, yet has enough coverage to take away any redness. Also, add a touch of shimmer to the cheeks so skin appears dewy and not too dry.
I believe fashion is what the designers design and what the manufacturers and retailers sell. I believe style is something very different. Style is taking those pieces and making it your own, making it a reflection of you! So express yourself. If not now, when?
That's a point I want to reiterate: wear it how you feel it! The goal is to exude confidence from the inside out. Confidence is beautiful and charismatic!
//= get_template_directory_uri() ?> //= get_template_directory_uri() ?> //= get_template_directory_uri() ?> //= get_template_directory_uri() ?> //= get_template_directory_uri() ?> //= get_template_directory_uri() ?>
©2011-2023 Worthy, Inc. All rights reserved.
Worthy, Inc. operates from 25 West 45th St., 2nd Floor, New York, NY 10036