How Style Can Tell a Generation's Story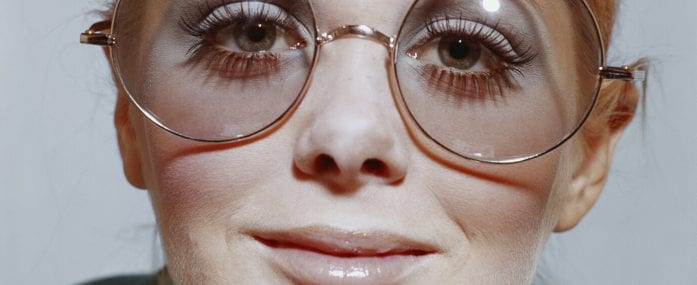 Fashion plays a strong role in our lives, even for those who believe they're beyond its reach. Because whether you follow the latest trends, protest against them or land somewhere in the middle, it expresses who you are and the times you live in.
I saw this first hand growing up in the 1960s and 1970s. As the middle child in a large family, I watched what was being played out in my own home, even though I didn't truly understand what it meant. Because what we wore were not just personal choices but a reflection of what was happening – often very far from home.
In the mid-1960s, my oldest brother wore slim pants, tucked-in shirts and a short haircut. Later in the decade, with a social revolution on the way, those were replaced with long hair, Nehru jackets and peace medallions. And while the seventies seemed to be a time of both chaos and flower power, trends appeared to span everything from short skirts to bell bottoms and disco's leisure suits.
READ ALSO: Six Jewelry Misses That You Won't Miss
Here's a glimpse at the fashion highlights from those two decades and how they illustrated the times we were living in. If you happened to miss out on any of these styles, don't worry. Because the one constant in design fads is that they almost always circle back around again.
The 1960s – The decade of classics and counter-culture
It may have started with the promise of enjoying a golden age, but as the years progressed, change became a major force. There were movements for both Civil Rights and Women's Liberation. People began questioning the status quo and their place in the world.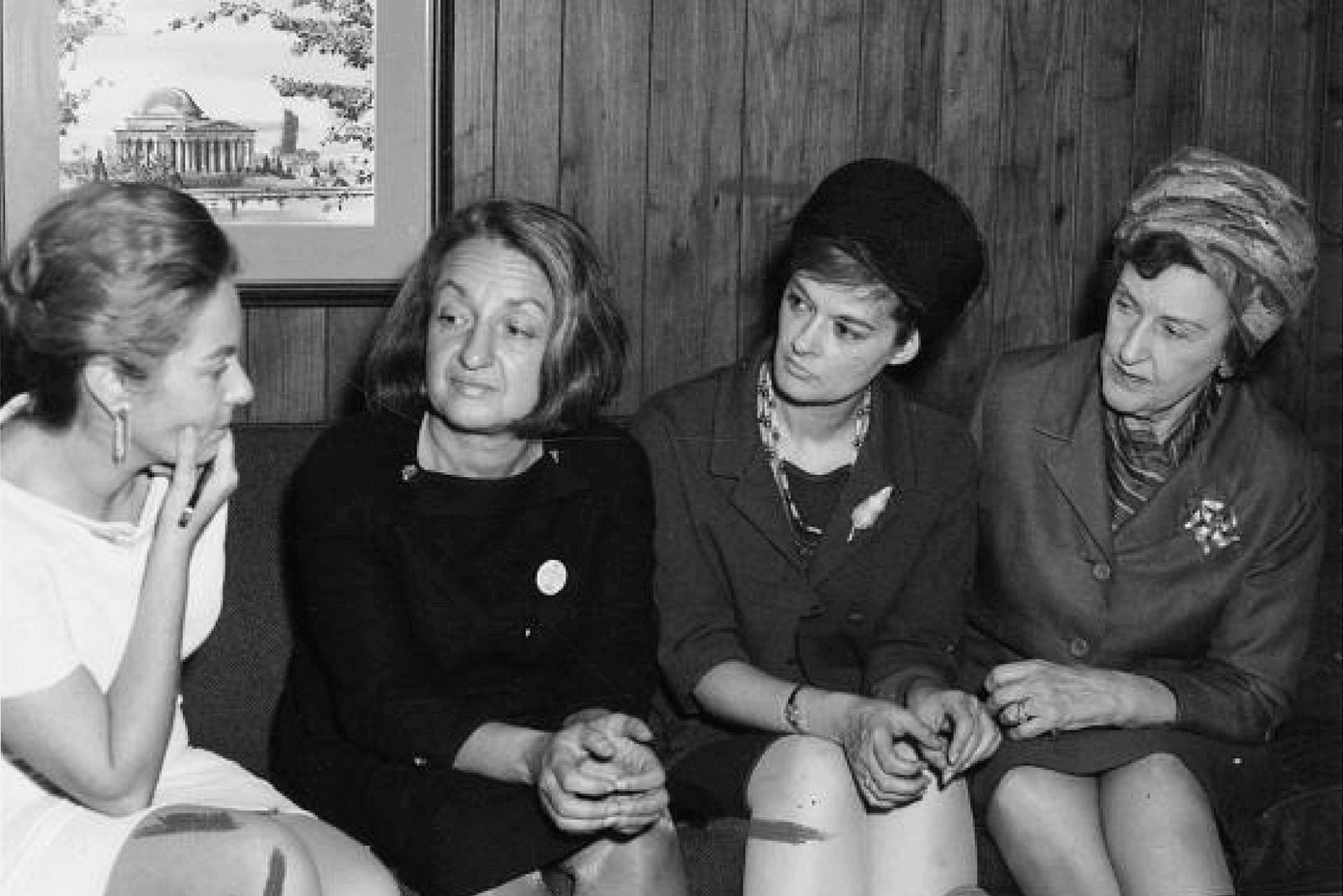 Wanting the freedom to choose from more options than solely marriage and having children, women spoke up. The National Organization for Women was formed and debates began about how best to fight for equality in education, employment and personal rights. And instead of television programs featuring a father who always knew best, Marlo Thomas starred in That Girl, representing a young, single and independent career woman.
Top fashionable hairdos of the time
From head to toe, women expressed popular attitudes. In the early 1960s, Jackie Kennedy became the fashion standard for many who copied her pastel suits and hats. Even her hairstyle, the flipped bob, which was a straight cut to the shoulders that curled up or under became illustrative of the times and was seen as simple yet chic.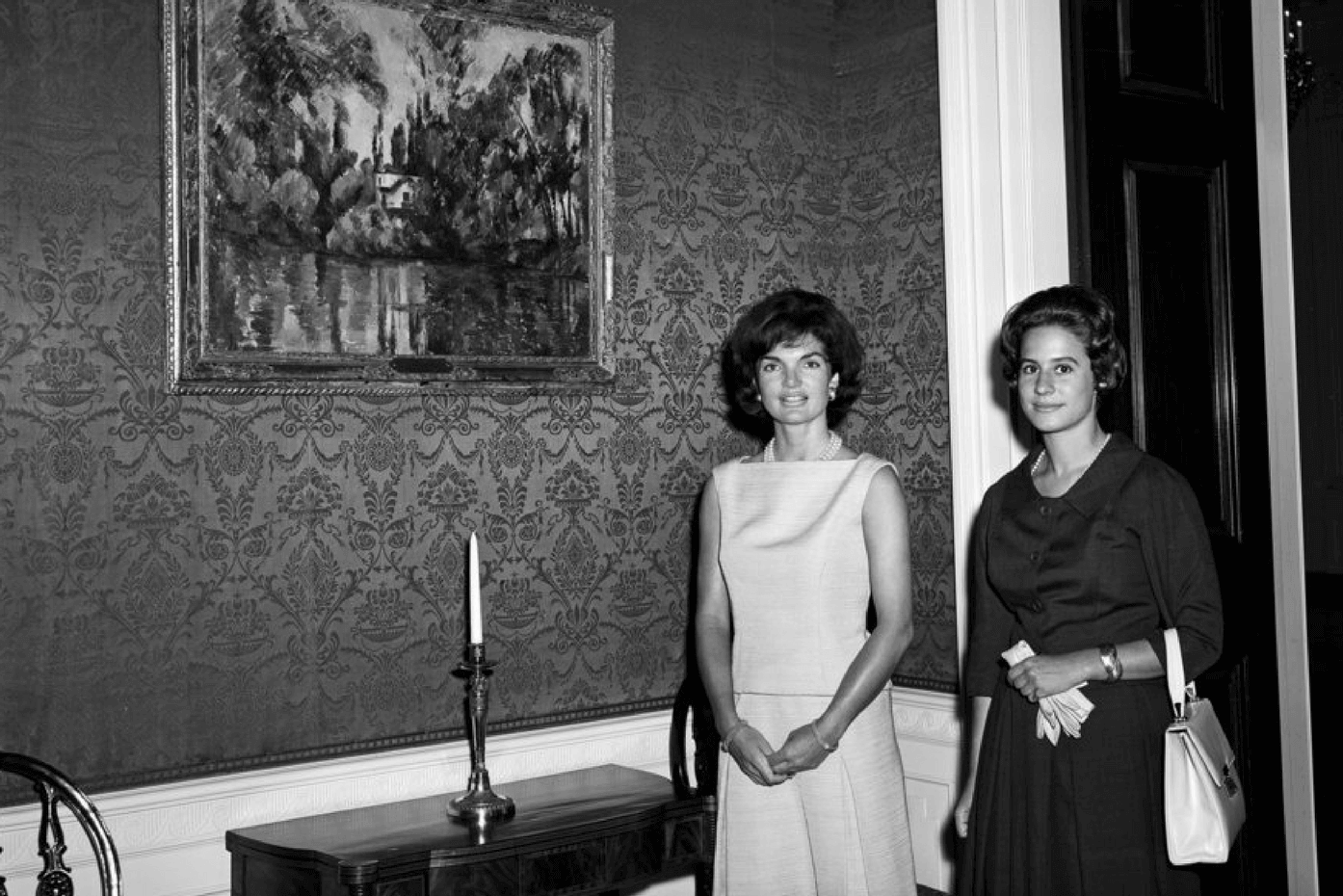 But this neatly coiffed look would later grow long and represent an insurrection against conformity. Hairstyles that once may have seen attached ribbons and bows would later sport leather headbands or flowers. Hippie hair, as it was often called, became a brand image of singers like Joan Baez and Janis Joplin and was natural and flowing.
What They Were Wearing
Traditional skirts with short jackets gave way to kick pleats that allowed women to dance the twist. Capri pants and shell tops were replaced with low hip-hugger slacks, mini-skirts and fishnet stockings. The influence was all things mod.

As this style became even more popular, so did gaucho pants, go-go boots and chain belts. There were even paper dresses. The Scott Paper Company sold over a half a million in the U.S. in six months.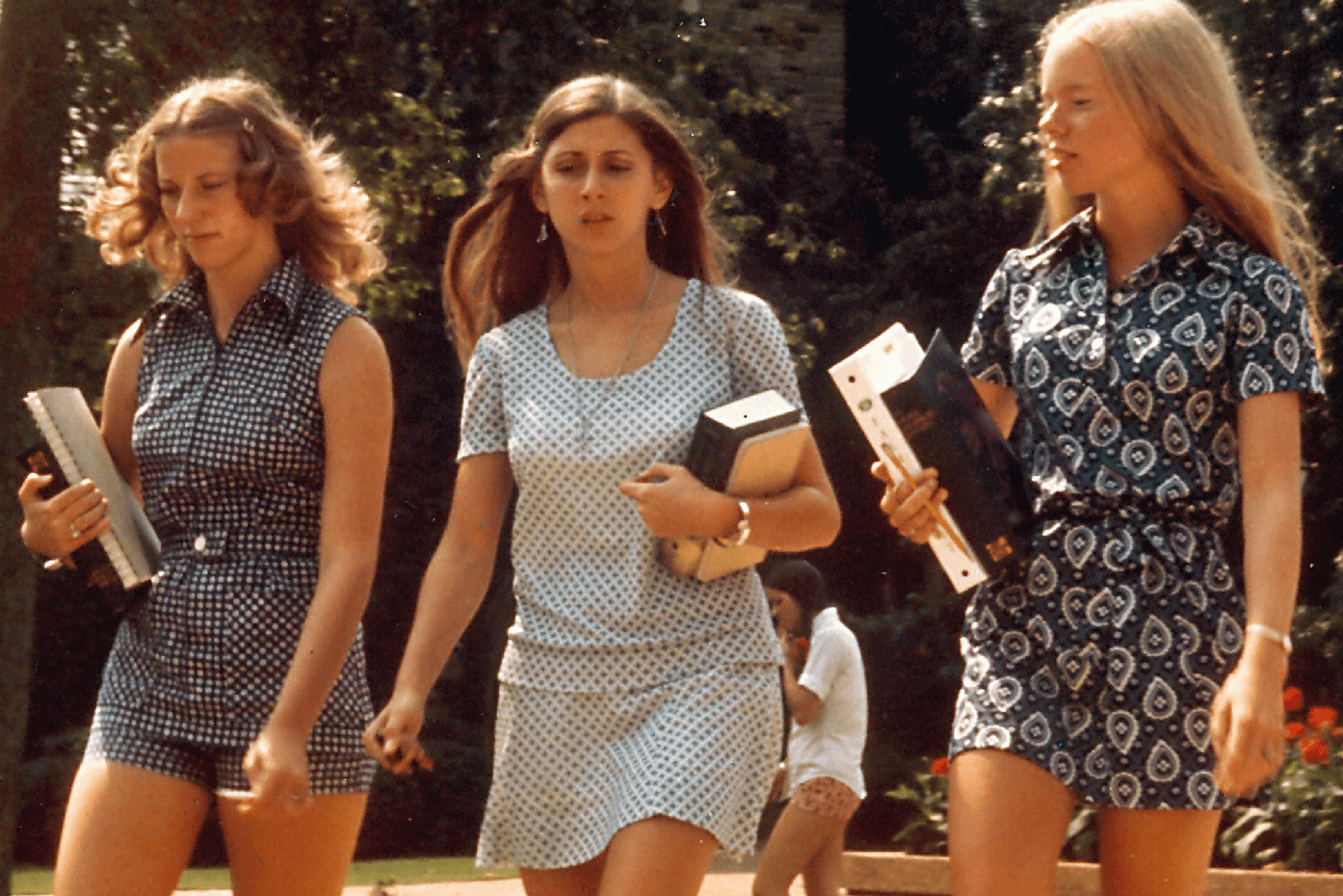 The 1970s – The decade of women's rights and the me generation
Women continued to grow even more vocal in the 1970s and were no longer willing to be limited to traditional roles either outside or in the home. Beginning to enter the fields of business, politics, law and science, there was also the fight that continues today of equal pay for equal work. Better childcare options also entered the conversation.
Fashion became less traditional and represented the freedom women were starting to experience. The classic rules seemed to fall away about what could or should be worn, including what was appropriate or feminine. Diane Keaton, in the movie Annie Hall, borrowed from the male wardrobe and caused a real-life surge by the opposite sex to dress in ties, vests and hats.
Top fashionable hairdos of the time
From the very long and straight looks of the 1960s and early 1970s, hair eventually became shorter and layered. The natural appearance of doing little to style their hair evolved into the feathered locks of Farrah Fawcett and the wedge cut of Dorothy Hamill. Women were going back to salons again to get the latest look.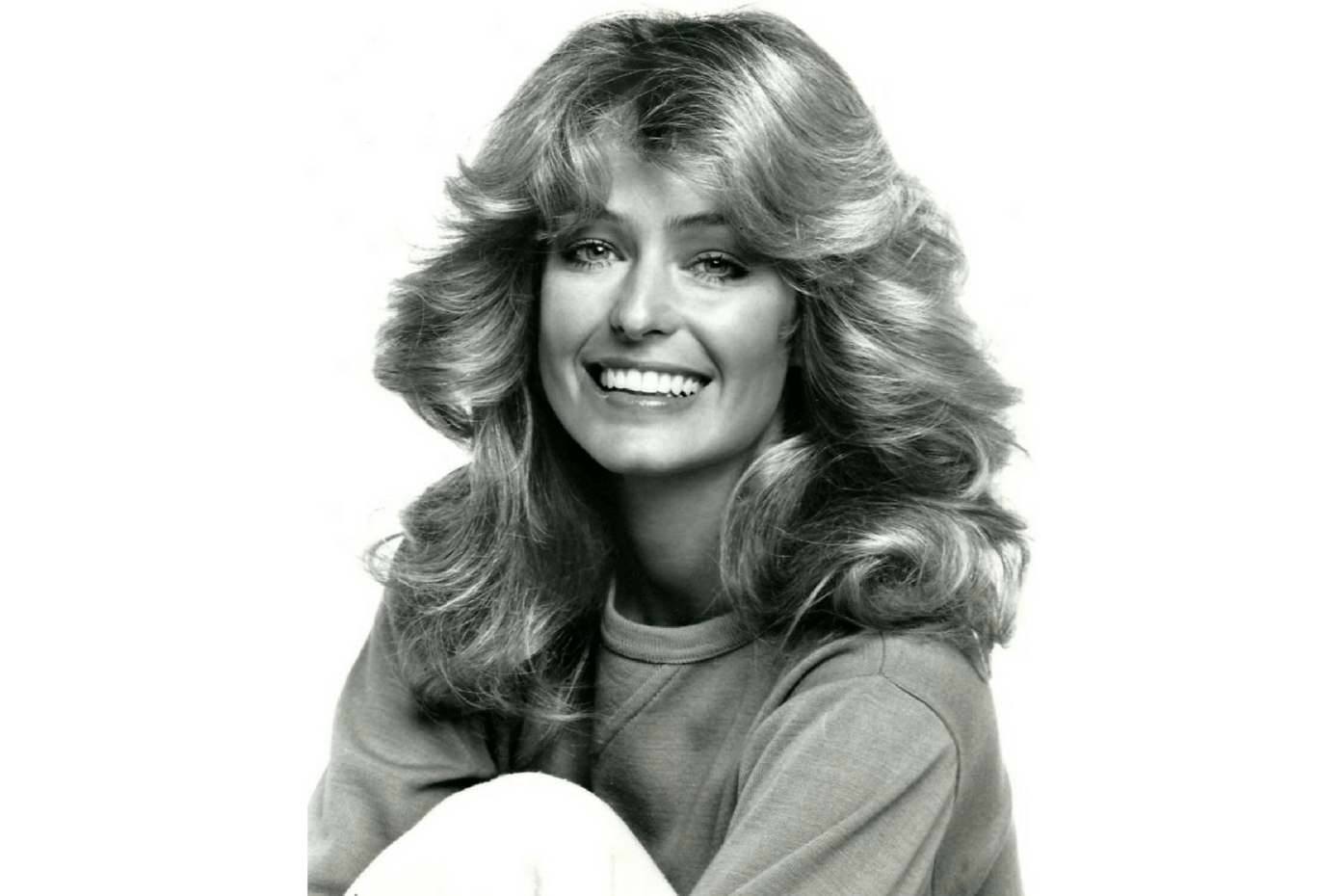 However, at the same time there was a natural style emerging that represented much more than just a choice in how to wear your hair. The Afro became for many a symbol of racial pride and the black is beautiful movement. It also was an image that promoted a distinct culture and freedom to break away from the previous standards.
What They Were Wearing
The women's movement was well on its way and there were more than a few bra burners. But there was also a sense of less stressful times and comfort, including bright geometric prints, culottes, peasant blouses and granny dresses.

Women now wore the pants, alongside men, but the waist line went up and down and the straight leg evolved into bell bottoms, bigger bell bottoms and back to straight again. Hot pants, or very short shorts made an appearance as did clog shoes and choker necklaces.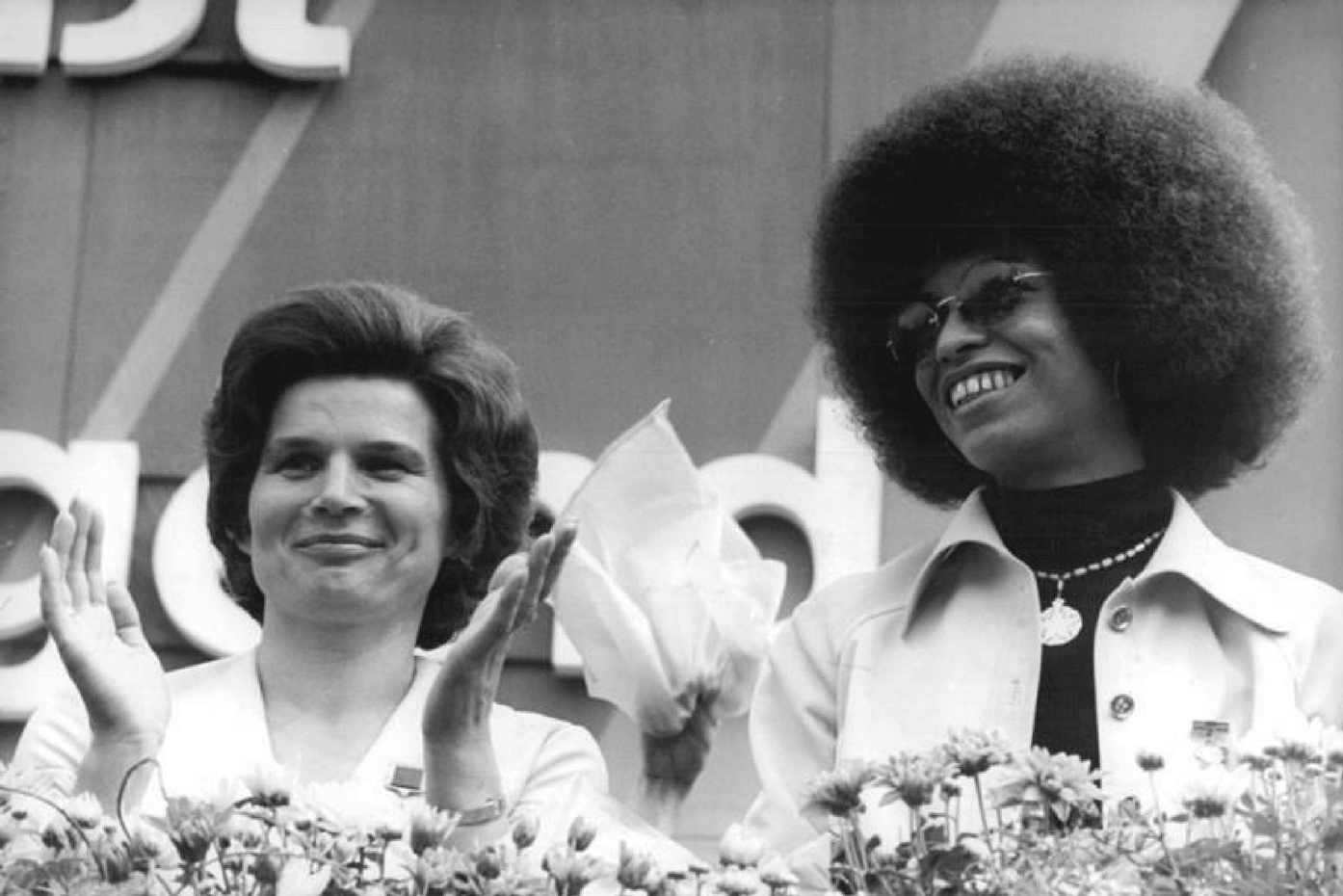 Celebrating who we are in today's fashion
"Fashion you can buy, but style you possess. The key to style is learning who you are, which takes years. There's no how-to road map to style. It's about self-expression and, above all, attitude."
-Iris Apfel
That's one of the best things about growing older. It may have taken us years to define our style, but we know what it is. We know what we like to wear and what we look and feel best in. Along with becoming more comfortable in our own skin, wearing something that doesn't feel right is a non-negotiable.
Every woman understands the power of fashion, regardless of the decade. What we wear on the outside reflects how we feel on the inside. When we think we look good, we feel good. We've grown into our own and aren't interested in trying to look like somebody else. We like who we are and want our style to express that.
As baby boomer women, I think we also know that there's so much more to living our best life. Anne Klein once said that it's not the clothes that will change the world, but the women who wear them. So here's to us. We're the generation who survived the fashion of the 60's and 70's. I don't think anything is going to stop us now.
//= get_template_directory_uri() ?> //= get_template_directory_uri() ?> //= get_template_directory_uri() ?> //= get_template_directory_uri() ?> //= get_template_directory_uri() ?> //= get_template_directory_uri() ?>
©2011-2023 Worthy, Inc. All rights reserved.
Worthy, Inc. operates from 25 West 45th St., 2nd Floor, New York, NY 10036