Do You Want to Relocate When You Retire? 5 Ways to Help Make Your Decision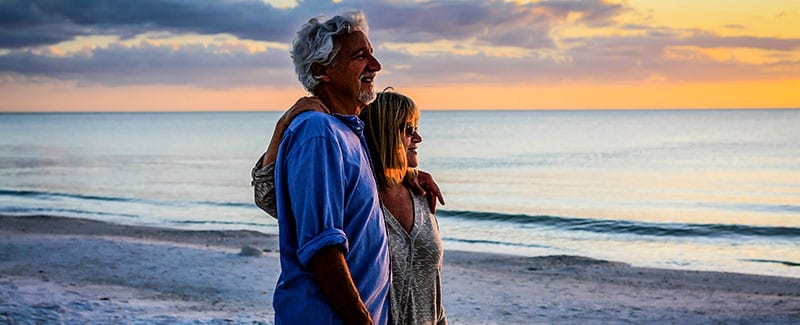 Most Americans have no plans to move after they retire and want to stay in the home they're currently in. But then there are the rest of us.
We can't help but keep one eye on the travel magazines or the "best places to retire" articles. It's fun to imagine living near the beach, the mountains or on a faraway island.
But if you're even entertaining the thought of relocating, you should realize it's not an easy or simple decision to make. Here are a few considerations to get you started:
Where. Do you currently live where the summers are hot and long? Or where the winters are cold and even longer? Maybe you want to be closer to your kids and new grandchildren? If you've always been intrigued at the thought of a new life in a new place, choosing where to go is one of the first steps.
When. Are your plans to move as soon as you retire? Or are you waiting for the kids to move for their first serious career jobs? If you're married, do both of your retirement dates match up? And if you're married, do both of you share the desire and determination to take on this adventure?
Why. Make sure you have a clear answer to this question and that it will be a big enough reason to get you through the hard times. Whenever we make major changes, the road can get pretty bumpy. When things seem extra chaotic, self-doubt on whether we made the right decision will creep in. It helps to remember why you wanted to do this in the first place.
Once you make the decision that this is something you really want to try, the best advice is to learn as much as you can about your new home. Research online everything you can find, read books about the area and ask a lot of questions of anyone you might be able to contact who has already lived there.
Before you make the final relocation decision – try before you buy
Thinking through these 5 tips may help you get ready before you pull the trigger.
1. Opt for a trial run- Even if you've spent time in this location on vacation, you'll find it can be much different once you're living there. Don't live out of a hotel during this time either. Unless that's ultimately how you'll be living, rent a house or apartment and live like an actual resident, not a tourist. It's the only way to get a real feel for your new life.
2. Understand what your new cost of living will be. Don't make any assumptions about what you'll be able to afford. Get the facts. In retirement, unless you have unlimited funds, you'll need to be more aware of your budget. Make a list of all your current expenses and compare it with the new place. A few items to consider could include:
Housing costs
Taxes – property, income, and sales
Utilities
Property insurance
Groceries and other daily expenses
Health insurance
Healthcare costs
Transportation
READ ALSO: The Age Of Adventure: 5 Awesome Places Retirees Go To Start Their Next Chapter
3. Will you have a support system there? If not, have a plan in place for how you'll recreate one. People often underestimate how lonely they may be when leaving behind family and friends and moving where they don't know anyone. Explore different ways to meet people in your new city. Find opportunities available for you to start engaging, such as volunteering, newcomer groups or organizations for people who have similar interests.
4. Are you moving where there is good healthcare? This is something you need to research before you make a decision to relocate. Find out what doctors and hospitals are available and their level of care. If you're living overseas, understand the type of insurance you will need.
5. What activities of daily life are important to your retirement? Does your new location have the museums and art districts you love? Is there easy transportation available? What about sporting events, first-class recreation or easily accessible airports, if part of your plan will be traveling often to see family and friends.
Relocating is an adventure and if you approach it that way, you'll have a better chance of success. I knew a couple once that moved overseas and they believed it was shifting their attitudes that made the difference. That and letting go of thinking it would be just like home. Sometimes our expectations can be a little hard to meet.
We can almost always have a second chance
What I think I like the most about growing older is that we've learned that most of our decisions, even if misguided or wrong, are not the end of the world. They can often be undone or at least survived.
That's the beauty of the trial run, if you're considering relocating. If it turns out to be a mistake or not what you thought, it's not set in stone. You can recover. And the best part is that unlike the old saying, you actually can go home again.

//= get_template_directory_uri() ?> //= get_template_directory_uri() ?> //= get_template_directory_uri() ?> //= get_template_directory_uri() ?> //= get_template_directory_uri() ?> //= get_template_directory_uri() ?>
©2011-2023 Worthy, Inc. All rights reserved.
Worthy, Inc. operates from 45 W 45th St, 4th Floor New York, NY 10036