15 Holiday Gift Ideas For People Who Hate Gifts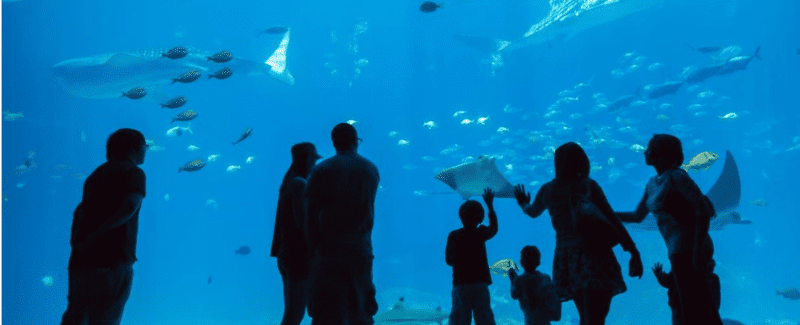 By Ruthie Darling via Considerable
For many years holiday gifts have consisted of tangible presents given to family members and friends. Wrapped in paper and bows, gifts seem to be an immovable fixture of the holiday season.
But all of that is changing. If you have a millennial or GenXer in your life, perhaps a child or grandchild, then you may discover that buying gifts is a thing of the past, these days it's all about collecting "experiences."
Younger generations place little value on owning things. They simply aren't used to it. The most successful store in America right now, Amazon, has no stores. The largest transportation service, Uber, doesn't own any vehicles, and the most popular hotel chain, Airbnb doesn't own any hotels.
Younger generations are also increasingly living in rentals instead of owning houses. And with the rise of Marie Kondo and the minimalist aesthetic, people are decluttering their lives rather than acquiring new things.
All of this can make getting gifts for your children and grandchildren a daunting proposition. But surely buying an "experience" for the children is a cop out? Well, according to a study published in the Journal of Consumer Research, giving an experience as a gift instead of a thing "forges stronger bonds between people."
With that in mind we have put together a list of fantastic experiences you can gift to your friends, family, and little ones this holiday season.
These gifts may not fit in a stocking, but they will create memories that can last for a lifetime, the gift that keeps on giving if you will.
1. Local or National state park passes for a year
Give the gift of the great outdoors. The annual National Parks pass costs $80. This covers entry for two people into any of the 2,000 federal recreation sites including the 58 National Parks, which span over 84 million acres, for 12 months.
If your loved one is in the Military, the pass is free, and if you are giving this as a gift to a Senior (defined by the parks as some over over 62) it is $80 for a lifetime pass and $10 for an annual pass. Go explore.
2. Escape rooms
Escape rooms are wildly popular right now. These experiences are like video games brought to life. An escape room is a live action adventure game where you and your team are placed in a themed room and must solve clues and puzzles in an hour in order to escape.
Clues are hidden under rugs, secret codes are written in books and the tasks requires teamwork and skill to complete.
To find a local escape room use a service like Google or Yelp to locate one in your area, and you can also read the reviews to make sure you find the best theme to fit the interests of your recipients.
Some themes include; criminal investigations, escaping zombies, rescue missions and even something as innocent as cake baking! Great for a day of family fun.
3. Circus taster course
You could of course buy tickets for a family trip to the circus, but why only watch when you could take part? Circus classes have been hugely popular in the fitness world for a number of years now and they appeal to both adults and children.
Most circus schools offer a variety of classes in disciplines such as; trapeze, silks, juggling, stilt walking and tightrope. If you're not sure which class to invest in, most schools also offer a sampler class. This class, or series of classes, usually includes a little of everything so that your recipient can sample the many different skills it takes to be a circus performer. Perfect for adults or kids – together or separately. Clown shoes and teeny-tiny car not included.
4. Scavenger hunts
Most of us have done scavenger hunts as kids. I remember an epic one my dad created for my 9th birthday which ended with us literally digging up a box of treasure in the yard. The fact that I can still remember it is testimony to the fun a scavenger hunt can be.
For this gift you can purchase a professional hunt here that takes you all around your local city or you could even create your own. Great for smaller children, a scavenger hunt can take many forms and even end with a little prize or toy.
Don't worry too much about the prize though, I don't remember what my dad put in that treasure chest, but I do remember the fun we had trying to find it.
5. Spa Day
Spa days were once for "ladies who lunch" but these days spas are for everyone. In many cities, spas are now free standing establishments not merely sequestered in fancy hotels. Korean day-spas for example, can be found in many major cities all over the US and they provide a spa experience at a very reasonable price.
Treatments often included in day-spa packages include, saunas, steam rooms, salt rooms, mineral baths, with massage treatments available for an additional cost. The spas usually include a place to have lunch and often a rooftop deck to relax on too.
Turkish hammams offer a similar experience. Great for mothers and daughters.
Check out this online directory to find a spa near you.
6. Yoga Retreat
While we're on the topic of wellness, why not consider gifting a stressed-out family member a yoga retreat for the post-holiday season?
A yoga retreat promises to relax body, mind, and soul by taking the practice of yoga and meditation in a beautiful, natural setting. A retreat can allow you to reset, connect with nature and feel a sense of rejuvenation, health, and happiness. Who wouldn't want that? One of our favorites is Kripalu in Massachusetts, but many others are available.
7. Immersive theater tickets
Immersive theater differs from traditional theater by removing the stage and immersing audiences within the performance itself. Often, this is accomplished by the use of a specific location, allowing audiences to explore the various sets and converse with the actors.
Shows take places in venues that typically are not traditional theater spaces, old hotels have been used in shows, as have office buildings and even an abandoned psychiatric hospital.
This type of theatrical experience is best enjoyed with a friend or family member as you can explore together, or have you own adventure and compare notes later. Immersive theater companies are located throughout the States and many of them tour too.
A great one to catch if you can is the British group Punchdrunk Theatre Co. who actually created the genre, they often tour the US and have an ongoing collaboration with St Anne's Warehouse in Brooklyn, NY. A cool and unusual gift.
8. Aquarium pass
I recently heard a child refer to an aquarium as "the liquid zoo" and it was too good not to share here. Kids love aquariums, and with new exhibits opening regularly, it pays to have a pass. What a sweet gift to give to a child who loves animals.
According to USA Today the top aquarium in the country is the Monterey Bay Aquarium, so if you're based in that neck of the woods I'd say a season pass is a must.
9. Dance Class
With the global success of dance shows such as Dancing with the Stars and So You Think You Can Dance, ballroom and Latin dance classes are making a huge comeback.
Unlike ballet, ballroom and latin dancing is incredibly sociable and you'll find lots of newcomers in the classes. Check out your local schools to find the right class for your friends or family.
If you're looking for another form of dance to try why not give Brazilian Zouk a shot? Brazilian Zouk is a partner dance that became popular in the 90's and evolved from the dance known as the Lambada. Improvisation plays a large role in this dance style so it's perfect for beginners.
10. Cooking Class
Home economics used to feature heavily in schools, but these days it's almost non-existent. A cooking class can set up a youngster with skills for life, as well as being a fun day spent whipping up treats.
If you have a friend who is a lover of The Great British Baking Show, maybe look for a cake decorating class. Other options include pasta-making, Indian cookery, and even sushi classes.
The options are endless and, if you're lucky, they may bring around the fruits of their labor for you to sample!
11. Plane tickets or hotel vouchers
Traveling is one of the most rewarding experiences, but it can be incredibly expensive. Consider gifting a loved one vouchers for a flight or hotel (or both) that they can use at their leisure.
While you may not cover the cost of the entire vacation, you can make an out of reach destinations more manageable. Hotel vouchers can even be used for weekend getaways.
Combine this voucher with the promise of babysitting and you'll have some very happy and grateful kids. This gift is also great as a wedding present.
13. Indoor rock climbing
This unusual hobby is a great form of exercise and also a perfect kid's party idea. You can gift a class pass or even purchase a party. It's pretty fun for the grown-ups too, not to mention it's one hell of a workout combing strength and cardio.
Climbing gyms have been popping up all over the country. Get on Google to find your local indoor rock climbing center.
14. Making gift baskets
Even though physical gifts may not be right for your children or grandchildren, gifts are great way to give back to your community. Instead of exchanging presents with you family, pool your resources and spend an afternoon together creating gift baskets for local charities and shelters.
Women's refuges constantly need donations. Before you create your baskets call the shelter to ask about their donation policies but, commonly requested items include, diapers, feminine hygiene products, books, transportations passes, old cell phones and toiletries.
You can spend time with your family and know you are helping another family to have a some comfort at Christmas.
15. Love coupons
One of the most precious gifts we can give another person is our time. A fun way to offer this is to create a book of love coupons. Styled like a traditional coupon book, you can label each one with things to do together.
For example "baking cookies with grandma," or "a trip to the park" or "a night's baby-sitting." The recipient can use these whenever they like, all they need to do is present you with the voucher and pick a date.
Be creative and you may even find your social calendar is filled up before the end of January.
Have a wonderful holiday season this year and enjoy creating memories together, and being present – that's the real gift.
//= get_template_directory_uri() ?> //= get_template_directory_uri() ?> //= get_template_directory_uri() ?> //= get_template_directory_uri() ?> //= get_template_directory_uri() ?> //= get_template_directory_uri() ?>
©2011-2023 Worthy, Inc. All rights reserved.
Worthy, Inc. operates from 45 W 45th St, 4th Floor New York, NY 10036