9 opportunities to explore when you retire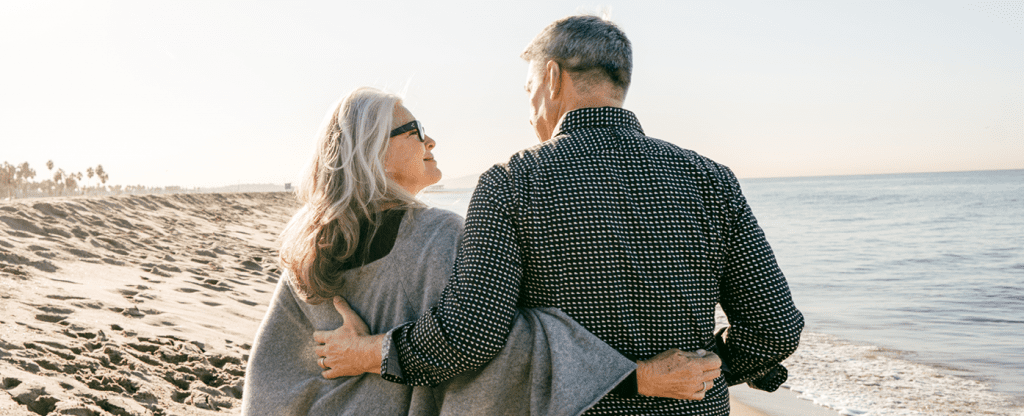 "Often when you think you're at the end of something, you're at the beginning of something else." – Fred Rogers
Retirement can be tricky for some people. While there are those who have been marking off a mental calendar, hardly able to wait, there are others who don't quite know what they'll do with themselves.
For many, their working life may have defined them for the last several decades. A career is much more than just a place to go Monday through Friday. It's also where friendships and a few mistakes are made, growth occurs both professionally and personally and an identity is created.
After walking away from that, who exactly will you be?
The answer is what can make this time in life so exciting.
Retirement can be a second chance to recreate what and who you always wanted to be. As Mary Ann Evans, better known by her pen name George Eliot told us, it is never too late to become what you might have been.
But it can also be a chance to do all the things you never quite had the time for.
Whether you're at the early planning stages or are down to weeks and days, here are some suggestions of things to do when you retire. And if you're worried that you won't be able to fill your time, you're in for a big surprise. Most retirees I know tell me that there aren't enough hours in the day to do everything they want.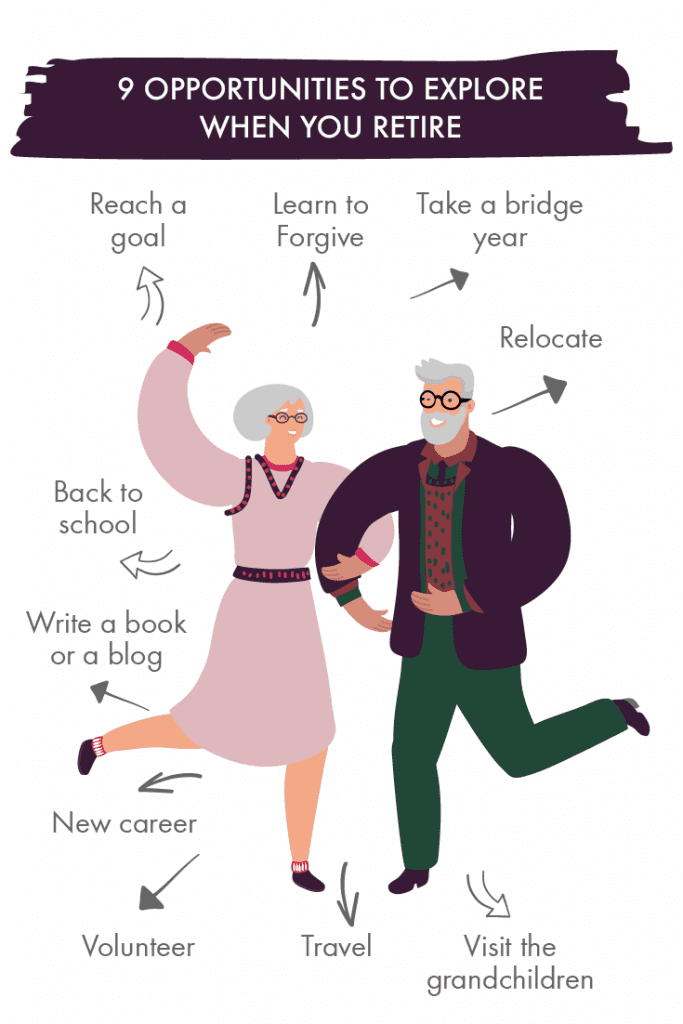 Life After Retirement
It's always better to have a plan to help adjust to no longer working and finding your new role. It's surprising how many actually wait until the last month or two to start thinking about the things to do after retirement. But wherever you may be in your life's schedule, it's never too late to get started. Here are 9 ideas to think about:
Travel
Probably the #1 activity for new retirees is travel. Now you finally have the time to go to all those places that you were never able to before. Most people are surprised at how much they spend on travel for the first few years so watch your budget. But if you're financially able – go see the world or at least the not-so-nearby sights.
Visit the grandchildren
Also high up on the list is visiting the grandchildren. For those who don't live close to theirs, having the chance to really spend time – and spoil just a little – is a goal of many recent retirees. In fact, there are those who will even consider if they'd like to move closer and be involved on a more regular basis.
Volunteer
For many retirees, having the time to volunteer for their favorite charities or an organization that is near to their heart is exactly how they'd like to spend their new-found freedom. There are opportunities to donate your time and talents in almost every area, including becoming a mentor to those who may want to follow your path.
New career
Although it may seem odd to retire from a job only to return to another opportunity, many people like working. It can be much different when there aren't kids to raise or without the pressure to earn enough to send them off to college. Having the chance to work in what they always had a passion for or starting their own business is a favorite.
READ MORE: Encore Careers
Back to school
Whether it's a class on a subject you're interested in or working toward a degree you wanted or need for your encore career, continuing to learn has so many positives. The benefits of acquiring knowledge pay off no matter what the subject, including learning a new sport, a musical instrument, or another language.
Relocate
Do you have an itch that travel won't quite scratch? Many retirees consider relocating to another state or even internationally for a change of pace and scene. There are those who move for the weather, a lower cost of living, or to be near family. Remember, it doesn't have to be permanent. You can always come back. But if you've ever wondered what it would be like to live in Costa Rica, this is your chance.
Write a book or a blog
They say everyone has at least one book in them so if you've always wanted to tell your story or share your point of view, this could be the perfect time. You may want to write your memoirs or a fictional tale you've kept in the back of your mind. But you could also start writing a blog. Sharing your interests or experience and gathering followers can become a passion.
Reach a goal
Some retirees find it fulfilling to set a real challenge and then reach the finish line. It could be training for a marathon, walking the Appalachian Trail, learning another language and then moving to that country to use it, taking cooking classes in Italy or joining the Peace Corp.
Take a bridge year
If you're not sure yet what you want to do, don't panic. Maybe the best solution is to take a page from what many kids do today between high school and college or college and their first job. Take some time to decompress and get a better perspective of where you've been and where you'd like to go.
Say goodbye and then hello
It's true that retirement is the end of something. It's better to acknowledge that rather than pretend it doesn't matter. You'll likely feel at least a little wistful that those years which played such a large part of your life are now over.
Then begin looking forward because it is also true that you are at the beginning. Of what, you may not yet be sure. But ahead might just be the most wonderful time of your life.

//= get_template_directory_uri() ?> //= get_template_directory_uri() ?> //= get_template_directory_uri() ?> //= get_template_directory_uri() ?> //= get_template_directory_uri() ?> //= get_template_directory_uri() ?>
©2011-2023 Worthy, Inc. All rights reserved.
Worthy, Inc. operates from 45 W 45th St, 4th Floor New York, NY 10036