How to Get Through Dating During the Holidays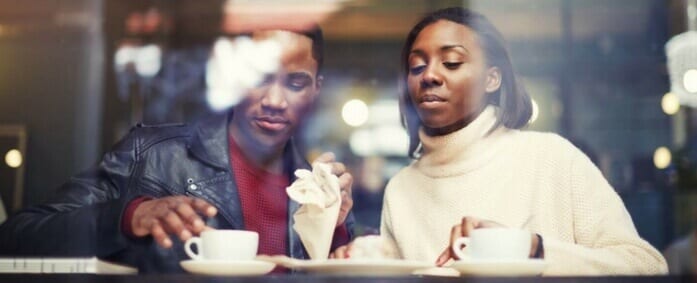 Dating during the holidays can be tricky. Regardless of what stage you're at in your relationship, whether you've recently met, have been dating a few months, or are in a serious relationship, questions may come up about how to handle specific situations given your romantic feelings, which may not always equate to your partner's. True, these are issues couples face all year long. But during the time between Thanksgiving and New Year's, misunderstandings become more common as do those awkward moments that result from not reading a moment right. For many, the barrage of holiday parties and get-togethers, pressure to exchange gifts, and the overwhelm of obligations that may not allow as much face time with a special someone can lead to confusion.
READ ALSO: 7 Ways to Create New Holiday Traditions After Divorce
One of the most typical concerns is what introducing a date to the people in your life could potentially mean – to them and your relationship. Everyone has a different take on whether bringing a guest to a public gathering is significant or that person is merely a plus one. Although discussing it beforehand may sound like a good idea, saying "this means nothing" or "I see a future with you in it" may create the need for a discussion you or the person you're dating aren't ready to have. Clarifying the status of a relationship is delicate, and many times can lead to a relationship's end, sometimes prematurely because one person isn't ready or gets scared. Although communication is a positive in any healthy relationship, depending on where you are in yours it's sometimes better to wait and see what happens rather than putting a label on it before being ready. Of course, that won't stop party-goers from trying to get the scoop. Simple introductions work best, as do simple explanations.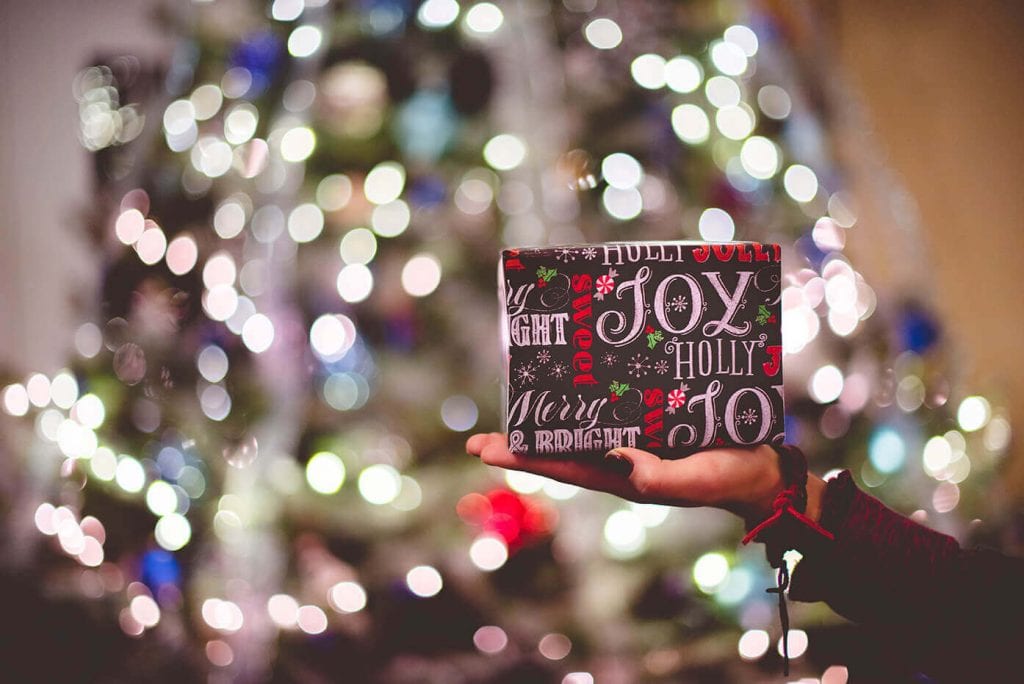 If you're further along with a partner, exchanging holiday gifts can also become a source of stress. What do you buy that person and how much should you spend? If you're even further along and have met each other's families, will you be buying gifts for them as well? Here, a brief discussion can be beneficial to iron out such logistics. Your goal should be to keep your relationship balanced so that each of you come away from the holidays feeling honored and valued by your partner and his or her relatives. Better to have a short conversation in advance than be uncomfortable.
Like in most other dating situations, your gut usually won't steer you wrong.
The holidays can also be a time when relationship problems come to a head. Everyone has pressure in their lives. Particularly after a divorce, though, the holidays can feel rougher than usual. How to allocate parenting time, financial concerns, and sadness are all issues that around holiday time can seem worse than ever. If you're feeling the weight of the holidays on your shoulders, make an added effort to not take your anxiety out on on the person you're seeing. Likely, he or she is nervous, too, but might be doing a better job managing or hiding it than you are.
When it comes to dating during the holidays, there are no easy answers. Except, that is, to go with your gut. Like in most other dating situations, your gut usually won't steer you wrong. Yes, you may find yourself facing a few uncomfortable truths, either about yourself or your partner, but depending on how you look at them, they could end up becoming the best holiday gifts of all.
//= get_template_directory_uri() ?> //= get_template_directory_uri() ?> //= get_template_directory_uri() ?> //= get_template_directory_uri() ?> //= get_template_directory_uri() ?> //= get_template_directory_uri() ?>
©2011-2023 Worthy, Inc. All rights reserved.
Worthy, Inc. operates from 25 West 45th St., 2nd Floor, New York, NY 10036