A Year In Podcasts: Top 10 From 2019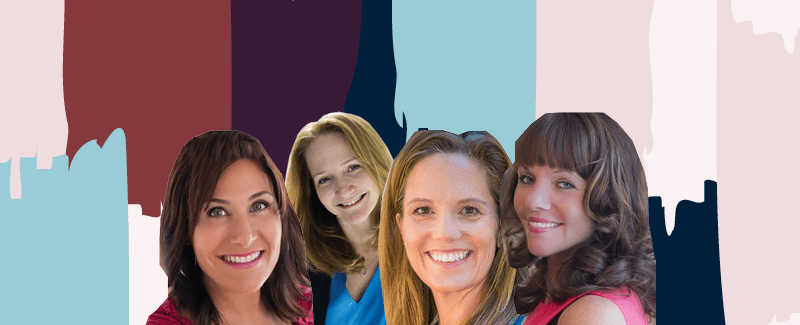 It's been almost a year since we launched season two of our podcast, "Divorce and Other Things You Can Handle", with our new host Jennifer Butler and oh what a season it's been! We thought that with 2019 coming to an end, we'd look at some of our most popular episodes from this season.

Episode 1: Dating After Divorce: 8 Guiding Questions From Dr. Kristin Davin
In the first episode of our new season, Jennifer welcomes psychologist and marriage counselor Dr. Kristin Davin, aka Dr. D, to discuss dating after a divorce or breakup and how to help yourself find the perfect partner. According to Dr. D, it starts with asking yourself 8 questions, through which you can dig down deep into yourself and find the things you really want from a partner and relationship and what strengths you need to bring out in yourself to make things work.

Episode 3: Redefining Divorce Saying Yes To Yourself with Dawn Burnett
Divorce and wellness expert Dawn Burnett discusses now to create a new approach for yourself toward divorce. Some simple changes in thought, such as seeing divorce as a way of saying "yes" to yourself, are positive ways to turn divorce into an opportunity for self-improvement. Dawn also shares her 15 steps to loving and accepting yourself after divorce.

Episode 12: Recovering From Infidelity with Tara Eisenhard
Divorce coach Tara Eisenhard grew up knowing the good side of divorce – happier parents. But when she herself got a divorce from her husband, she was suddenly bombarded with all the negatives surrounding divorce. Now Tara coaches her clients and us about how to approach divorce recovery after infidelity (of any sort) with seven introspective steps that will make divorce a more positive part of your life.

Episode 13: How to Embrace Your Space & Other Life Transitions with Sarah Grace
The creator of the Break Up Organizing method, Sarah Grace, learned early on that organization can be a way to work through a transition of any kind. Now she shares this wisdom with clients going through loss and transition to help them create organization and space with their items instead of clinging to things that only bring clutter to their lives. Sarah has tons of helpful tips to streamline your home's organization.

Episode 14: Personality Types Strengths, Stress, and Self-Care with Carey Davidson
The founder of Tournesol Wellness, Carey Davidson, joins the podcast for a 4-part series discussing the 5 personality types and how to achieve optimal balance and resilience for each. In this first episode, Carey tackles how to become more self-aware and how you can self-regulate in order to make recovery from divorce or another major life change easier and sustain more benefits. This allows you to create a better relationship with your ex and with your children.

Episode 11: Getting Real About Divorce with Kelly Collis
Radio talk show host Kelly Collis discusses how the realities of divorce do not match up to the expectations she had from divorce in movies. For one, mothers don't always get full custody. For another, divorce is a messy and expensive process that doesn't get resolved quickly. However, keeping yourself focused on moving forward and helping and supporting your kids while they go through this as well can make for a much more positive experience in the long run.

Episode 7: Financial Knowledge Is Power With Stacy Francis
The founder of Savvy Ladies, Stacey Francis, explains to Jennifer how she was driven to help women become financially independent rather than stay in bad marriages. Stacy's own grandmother had stayed in an abusive marriage because she was scared of financial ruin. The financial expert offers concrete advice on how to take control of your finances when facing divorce and what things to keep in mind when making a financial plan.

Episode 29: Divorce First Aid With Whitney Boole
Therapist and author Whitney Boole joins Jennifer to discuss the importance of dealing with the emotional trauma of divorce alongside all of the practical matters that come up, like custody and spousal support. Why? As Whitney explains, the process of working through the emotional pain of divorce fuels personal growth and can be just the thing to empower you to handle the road ahead.

Episode 23: Worst Divorce Moments with Jackie Pilossoph
Jackie Pilossoph is the founder of the blog "Divorced Girl Smiling" and she joins Jennifer for a laugh and tear-filled episode to discuss how to get through some of the worst moments of divorce. Jackie and her husband divorced when their children were young and afterward, she felt isolated and lonely as the only person in her friend group going through it. That inspired her to create "Divorced Girl Smiling", so other women wouldn't need to feel that same loneliness. Jackie also shares some great tips for moving through divorce and keeping yourself grounded during the process.

Episode 28: Boldly Taking Life And Love Into Your Own Hands With Ann Cutbill Lenane
While Anne Cutbill Lenane may have a successful career as a real estate broker, she has so much more to offer! In this episode, Ann joins Jennifer for some real talk about the challenges women face when dating after divorce. Ann's advice is to be open, honest, and lighthearted, which is why the tagline in her viral taxi ad was 56, fit, and looking for love."

//= get_template_directory_uri() ?> //= get_template_directory_uri() ?> //= get_template_directory_uri() ?> //= get_template_directory_uri() ?> //= get_template_directory_uri() ?> //= get_template_directory_uri() ?>
©2011-2023 Worthy, Inc. All rights reserved.
Worthy, Inc. operates from 45 W 45th St, 4th Floor New York, NY 10036