A Guide To Selling Your Jewelry Online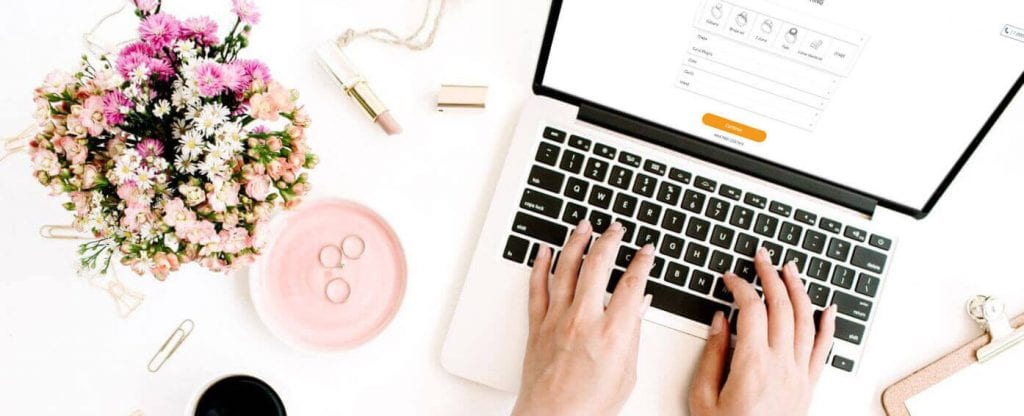 Your personal tastes and needs, in jewelry modify as your lifestyle changes. Maybe you are getting divorced, or remarrying, and the jewelry from that old relationship is no longer appropriate. Perhaps you inherited jewelry that does not fit your personal style, or possibly there is a piece of jewelry in your drawer you have not worn for years, and you've decided it is time to let it go to someone who will enjoy it.
Whatever your reason, selling jewelry online is a good way to dispose of that unwanted jewelry — and make some spending cash in the process. However, there are some necessary precautions that must be taken into account before you begin the process.
Where To Sell Jewelry Online
There are numerous websites available from which you can list your jewelry for sale. Probably the most well-known are eBay and eBid. With most of these websites, you are responsible for listing the item, accepting bids and shipping the item after sale. Other websites might assist you in finding viable buyers for your item. Regardless of the services they offer, these websites will all take a commission based on the final sale price.
Carefully browse through the website:
Does it look legitimate and does the site appear to be professionally designed?

Are there reviews from customers? Are all of the comments glowing reviews with nothing less than five stars? This could be suspect; no one is perfect all the time and these glowing reviews might be falsified.

Does the company have a physical address?

Is there a customer service phone number, and do the people answering the phone speak your native language and show knowledge of the jewelry business? Are they willing (and able) to answer your questions?

Can you find and contact a previous customer to ask them about their transaction with this company?

Does the company have a Better Business Bureau (BBB) rating?

Do they use an escrow service (such as PayPal) to guarantee the transaction of money?


Determining a price for your jewelry:
Carefully examine your jewelry for markings, dates, engravings, brands and/or signatures. Do online research on any of these identifying marks for details that might make your item more valuable.


Make note of any signs of wear, damage, missing or broken parts.


If possible, visit local retail stores that sell used jewelry and compare their asking prices.

Websites such as eBay provide links to other websites where you can determine what is in demand, what people are searching for and what items are selling the best. You can also search through other sites and see what the actual sold prices were on specific items. Remember, the listing price is not usually the actual resale price. Unfortunately, the sentimentality you feel for the jewelry will probably not be a factor in what someone else is willing to pay for that item.
Selling jewelry on a local website:
There are several websites that allow people to sell items locally, such as Craig's List. This can be a good resource, but there are some additional necessary precautions:
Do not provide personal information such as address or phone number. The website will create a specific email address for communications between you and potential buyers.

When you have agreed to a sale, do not invite the buyer to your home. Meet them at a public location, and never meet them alone.

Do not accept checks, money orders or certified checks – these, unfortunately, are often counterfeit. Insist on cash and once you have the money in hand, immediately take it to your bank. For that reason, you might want to arrange the meeting close to your own bank.

Making a great first (and second) impression:
When using any website for selling jewelry online, the first impression potential buyers will get will usually be from photographs you have included. Their second impression will be the actual jewelry.
Carefully and thoroughly clean and polish the jewelry. Consider professional cleaning for your more valuable and/or delicate items.

Photograph the items on a contrasting background. Black or white is always good. A dark blue or purple background will not only highlight the jewelry nicely, but these rich colors imply value and desirability.

If you are selling several pieces together as one unit, photograph all of the items together and each piece separately.

Photograph each item from several angles, showing all sides. Experiment with different lighting sources for the best results.

Be sure there is no background clutter. Most websites provide the ability to crop photos to eliminate anything that might distract from the jewelry itself.

If there is excessive wear or damage, photograph this area. This avoids later conflicts regarding disclosure.

Always document the entire process:
Take notes on the websites you investigate.

Record any feedback you got from previous customers.

Keep track of all offers you received — from whom, what amount and when.

Keep a file with photos of the item(s) you are selling.

Keep any shipping receipts, and appraisals or estimates you received.

Keep copies of any insurance certificates.

Lastly, make notes about anyone you sell to directly, including a photo of the person and license plate of their vehicle if possible. (Be discrete!)
This jewelry selling guide will provide more details and helpful information. With a little effort, and attention to the precautions listed above, you should be ready for profitably selling jewelry online.
//= get_template_directory_uri() ?> //= get_template_directory_uri() ?> //= get_template_directory_uri() ?> //= get_template_directory_uri() ?> //= get_template_directory_uri() ?> //= get_template_directory_uri() ?>
©2011-2023 Worthy, Inc. All rights reserved.
Worthy, Inc. operates from 25 West 45th St., 2nd Floor, New York, NY 10036