Online Scams Targeting Divorced Women and How to Avoid Them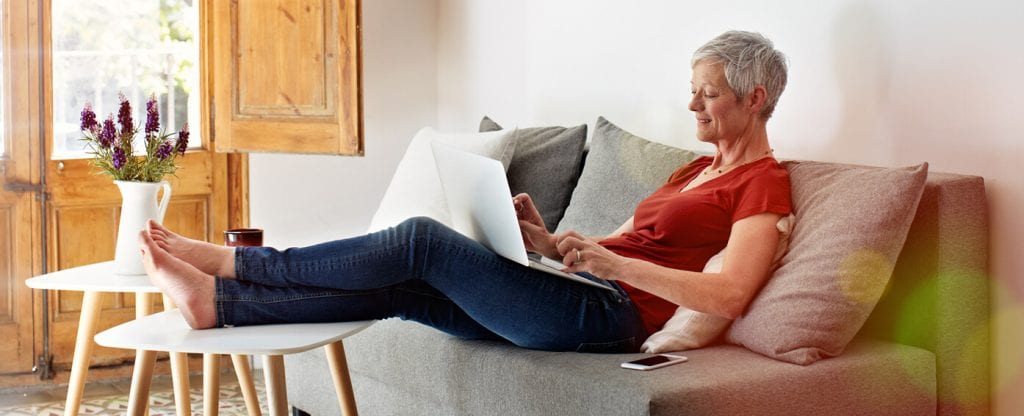 Divorced women are no strangers to loneliness. Unfortunately, lonely hearts are also vulnerable hearts. And the people who know this best are online scammers looking to prey on that vulnerability.
According to the FBI's 2017 Internet Crime Report, victims lost $211,382,989 in confidence fraud/romance crimes, a decrease from the 2016 report, which stated losses of $219,807,760.
Despite the decrease, the numbers are staggering and heartbreaking. No one, especially divorced women, needs to be part of another tragic love story, which is why knowledge about how these scams work is so important.
Increased social media presence opens divorced women up to other online scams as well, including pyramid schemes and offers from shady businesses that tout false promises of forensic data recovery, for a fee of course.
Here are a few scams to watch out for, so you don't become a victim.
Romance Crimes/Confidence Fraud
The FBI describes confidence fraud/romance crimes as occurring when:
A perpetrator deceives a victim into believing the perpetrator and the victim have a trust relationship, whether family, friendly or romantic. As a result of that belief, the victim is persuaded to send money, personal and financial information, or items of value to the perpetrator or to launder money on behalf of the perpetrator. Some variations of this scheme are romance/dating scams or the grandparent's scam.
Although many of these scammers come from Nigeria, that's not always the case. What these criminals do have in common is persistence, a knack for convincing their victims it's true love, and that they should send money to them. A recent blog post on the FBI's website details the story of a Texas woman who lost everything after falling in love with a man she never met.
To protect yourself from online romance scammers, the FBI offers the recommendations which follow:
Research the person's photo and profile using online searches to see if the material has been used elsewhere.

Go slow and ask a lot of questions.

Beware if the individual seems too perfect or quickly asks you to leave a dating service or Facebook to go "offline."

Beware if the individual attempts to isolate you from friends and family or requests inappropriate photos or financial information that could later be used to extort you.

Beware if the individual promises to meet in person but then always comes up with an excuse why he or she can't. If you haven't met the person after a few months, for whatever reason, you have good reason to be suspicious.

Never send money to anyone you don't know personally.

Secret Sister
Secret Sister became popular during the 2015 holiday season. Variations of the scheme can show up throughout the year, too, and do not prey upon only divorced women, although divorcées make perfect targets given their vulnerable state, especially during the holidays.
The scam, which operates primarily on Facebook, works like this. Six people invite six of their friends to buy one $10 gift for secret sister number one. In exchange, each person receives a promise that they will receive between 6 and 36 gifts delivered right to their doorstep in time for the holidays.
The process continues, with the next round of people purchasing gifts for secret sister number two and so forth. Sounds fun, right? Not so much, especially when you consider participation in pyramid schemes constitutes illegal gambling and is a punishable crime, according to the U.S. Postal Inspection Service.
In addition to the possibility of prison time, participants also risk compromising their privacy by giving their address and or credit card information to people they don't know. Now that's a gift sure to keep on giving.
Hackers
In 2017, companies and members of the general public found themselves victims of the most significant cyberattack in history. More than 300,000 computers in 150 countries were infected, including those belonging to hospital systems, telecom networks, schools, FedEx, even Disney, when hackers installed a ransomware virus, stole sensitive information, and demanded money in exchange for giving the data back to its rightful owners.
A difficult process? Not for the hackers, who gain easy entry to computers by sending bogus links in emails that often mimic those from companies that the recipients trust. Unsuspecting victims then click on the links, only to face a virus that locks their computer up and encrypts files.
In a report by Jeff Rossen for NBC, Jim Stickley, a cybersecurity expert working with the network, warns that hackers can install Malware, take over your entire computer, even turn your webcam on to watch what you're doing.
To protect against hackers, Stickley advises paying close attention to the addresses where emails come from, which often closely resemble real email addresses with just a slight variation, download software upgrades as they can contain built-in protections against new viruses, and not fill out online forms requesting sensitive information without verifying who the sender is first.
Forensics Data Recovery
There are many companies offering services to divorced women in the area of forensic data recovery, including to members of the Worthy Women & Divorce Facebook Group. Without tainting an entire industry, some of these services are reputable, while others aren't, which is why it's important to check out companies with the Better Business Bureau for complaints before hiring them. Should you find yourself in a situation where you've paid money for services that you never received, file a complaint immediately.
As divorced women, and women in general, we need to watch out for each other. Stay safe.
//= get_template_directory_uri() ?> //= get_template_directory_uri() ?> //= get_template_directory_uri() ?> //= get_template_directory_uri() ?> //= get_template_directory_uri() ?> //= get_template_directory_uri() ?>
©2011-2023 Worthy, Inc. All rights reserved.
Worthy, Inc. operates from 45 W 45th St, 4th Floor New York, NY 10036