The Best Credit Cards for Women After Divorce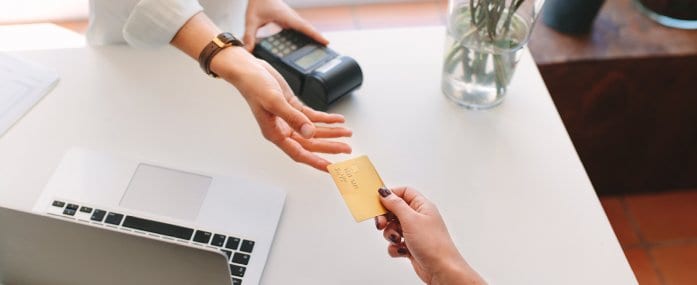 Divorce can be a tough journey, especially when it comes to navigating being newly financially independent from your partner. For many women, divorce can be a time of great financial uncertainty and stress. But, having a strong financial plan is a key to building a strong foundation post-divorce, and credit cards can play a significant role in this new phase of your life.
In this article, we'll discuss why choosing a credit card after divorce is so important and which are the best credit cards available right now. By doing so, you will be able to lead a life that is more financially stable and personallyi empowering.
How to Choose a Credit Card After Divorce
After a divorce, establishing an independent credit history becomes crucial. While your marital status doesn't affect your credit score directly, the financial decisions you and your partner made during your marriage might. Shared accounts or any bad debts could potentially harm your credit score. And if you've relied on your spouse's credit until now, you may find yourself without a robust credit history of your own.
Having a good credit score is essential for things like taking out a mortgage, leasing an apartment, an auto loan, or even sometimes for getting the job you want. In the absence of a strong credit history, you may encounter higher interest rates and restrictive credit limits, or be denied credit outright.
Taking out your own credit card after a divorce is the best way to start building or re-building your credit as a newly single person. While it remains important to use your credit card responsibly by not charging more than you can afford and paying off your balances each month, credit cards can still go a long way in helping you establish your own financial security.
Things to Consider When Choosing a Credit Card
When you're ready to choose a particular credit card, there are a few things you should take into consideration. First, consider your credit score. It plays a significant role in the types of cards you can apply for. If your credit score has taken a hit due to the divorce, or you don't really have a credit history as such, you might need a card designed to help rebuild your credit.
Next, understand your individual financial goals. If you're new to credit cards, you might want a straightforward card that helps you simply build your credit. But, if you're comfortable handling credit, a rewards card, such as a travel card, might be more suitable. Keep in mind, the rewards should match your spending habits and lifestyle. If you don't have much interest in travel, for example, you may prefer a more flexible rewards card.
Also, be aware of any fees and the interest rates associated with the cards you're considering. Some cards have annual fees or high interest rates that could outweigh the benefits if you're not careful.
Finally, consider the credit limit. As you're rebuilding your finances, you want a limit that is manageable and doesn't tempt unnecessary spending. As you get more used to post-divorce life and are more experienced in managing your own money as a single individual, you will be able to increase the credit limit you have access to if you so choose.
The Best Credit Cards for Women after a Divorce
As you step into this new phase of life, here are a few credit cards that could be a good fit:
Capital One VentureOne Rewards Card
The Capital One VentureOne Rewards Credit Card is a solid travel rewards card. Cardholders earn 1.25x miles for every dollar spent on every purchase – an unlimited and uncomplicated way to accrue miles. There's also a compelling sign-up bonus – earn 20,000 bonus miles if you spend $500 on purchases within the first three months of opening your account. This is equal to a value of $200 in travel. It also has no annual.
DiscoverIt Cash Back
The DiscoverIt Cash Back credit card is a $0 annual fee with 0% intro APR for the first fifteen months. With this card, you earn 5% cash back on everyday purchases from retailers like grocery stores, Amazon, gas stations and restaurants up to a quarterly maximum. You also earn 1% additional cash back on all other purchases. The card is recommended for people with good to excellent credit.
Capital One Platinum Secured Credit Card
The CapitalOne Platinum Secured Credit Card is the perfect credit card for building your credit after a divorce. While there is no special intro offer, the card is $0 fee and is recommended for people with no credit history or a negative credit history. However, there are no rewards and the APR is high, so if you have better credit this is probably not the card for you.
Choose the Post-Divorce Credit Card that's Right For You
Remember, financial independence is not a destination, but a journey. As you embark on this journey post-divorce, know that every step you take towards understanding and managing your credit is a step towards empowerment. Choosing the right credit card can help you do this.
The three credit cards outlined above are some of the best credit cards available on the market for divorced women. Compare the pros and cons, look at your own unique situation, and you'll be building credit, meeting financial goals, or earning rewards in no time!
//= get_template_directory_uri() ?> //= get_template_directory_uri() ?> //= get_template_directory_uri() ?> //= get_template_directory_uri() ?> //= get_template_directory_uri() ?> //= get_template_directory_uri() ?>
©2011-2023 Worthy, Inc. All rights reserved.
Worthy, Inc. operates from 45 W 45th St, 4th Floor New York, NY 10036