Finding "The One": How to Choose a Divorce Lawyer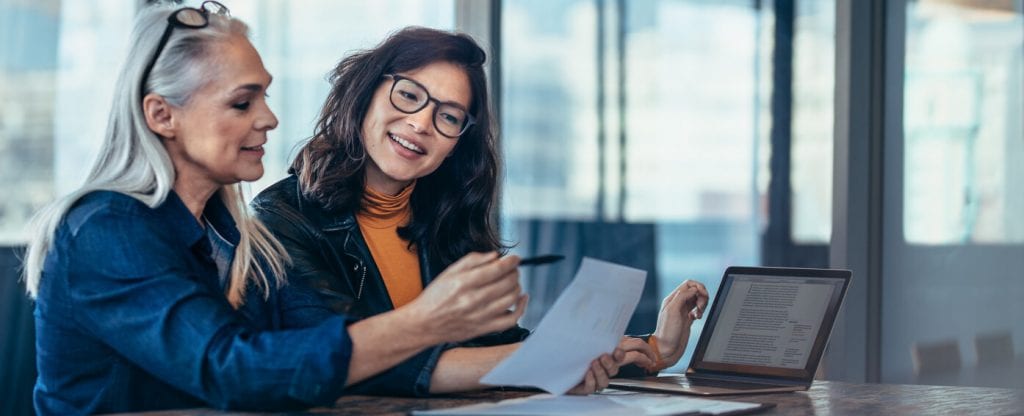 Everyone has a favorite song, a food they hanker for above all others, and a particular set of preferences about personal style. There's a reason Baskin-Robbins has 31 different flavors of ice cream—- each of us crazy, wonderful humans come with our own unique likes and dislikes.
As with ice cream and iPod playlists, there is no one-size-fits-all approach to choosing your divorce attorney. Divorce is one of the most personal experiences you can have. Standing naked in front of your spouse for the first time has got nothing on the feeling of vulnerability that comes with opening up about the questionable financial choices you may have made in your marriage, that time you flew off the handle at your toddler when you stepped on the nine millionth lego, or the evolution (ahem, deterioration) of your sex life.
The attorney who was the perfect fit for your neighbor, your sister, or your co-worker may not be right for you. And it may not just be a matter of personalities meshing: every divorce is as unique as the parties splitting, and finding a lawyer with experience in the specifics of your case— be it custody squabbles, property, or domestic violence— is key to setting up the New Normal that fits your unique goals.
As a former client/attorney duo who now work together in a boutique family law firm, we've seen a range of legal strategies and lawyers' styles, and have learned a thing or two about what makes for a great fit for a client/attorney relationship. Here's our best guidance on how to find 'The One' that's right for you:
1. Make a List of Your Needs and Goals
Start by making a list of what you are looking for in a divorce attorney. There are four aspects to consider:
First, the issues at play in your divorce. For instance: Do you have kids? You'll need someone skilled at custody and child support issues. Own a business with your spouse? Tap someone who has experience with business valuation. If gaslighting, violence or intimidation were at play in your split, you absolutely need someone with experience in domestic violence. Jot down everything specific to your case.

Second, you want to consider the type of working relationship you want to have with your attorney. Yes, most lawyers will do what's necessary to handle your case, but the process will go much more smoothly if you select someone who is willing to develop a relationship with you based on how you'd like to interact with them. For instance, do you want a lawyer who will run the case and consult you as needed, or do you desire more involvement?

Third, you need to consider what specifically you want the attorney to do for you. Are you anticipating things going relatively smoothly, and just need some guidance as you file paperwork? Are you interested in meditation or another type of dispute resolution, or are you anticipating full-out litigation?

Finally, consider costs. Is hiring an attorney going to be a major financial hurdle, or is money of little concern? Knowing your resources going into an initial consultation will help you hone in on an attorney right for you.

2. Find the Type of Law Firm that's Right for You
A big factor in finding a good fit is the culture of the firm in which an attorney practices. Consider whether or not you— and your case— are better served by a solo attorney or a multi-attorney law firm.
With a solo attorney, you know exactly who will be working on your case. When you call their firm, you know exactly who will be on the other end of the line. The drawback is that you may have to wait a few days to get that attorney on the phone, as they may be in mediation, in court, or in a deposition.
If you know that you are someone who needs a bit more hand-holding, you may feel more comfortable in a multi-attorney law firm. Multi-attorney law firms often assign multiple attorneys and paralegals to your case, with "your" attorney calling the shots as far as goals and strategy. Going with a larger firm increases the chance that you can call and talk with someone about your case at any time.
There's an important and counterintuitive cost factor that comes with a multi-attorney firm: going a with a larger firm may actually decrease your costs as paralegals, legal assistants, and associate attorneys can bill at lower rates. This can add up— the national average cost of an attorney ranges around $250 an hour, and in major cities comes closer to $500. Paralegals bill out around $150 an hour.
3. Ask Around
Have a family member, friend, co-worker, or neighbor who has been through a divorce? Ask who represented them. Find out what they liked about their attorney and what they didn't like. If you don't know anyone who has recently gone through a divorce, consider contacting your local bar association or conducting your own web-based search.
Once you've gotten some names, go back to your list of needs and goals. Start hitting up the attorneys' websites and see what matters they specialize in. Carefully review websites— an attorney who pays close attention to their website will likely pay close attention to their clients. Look for an attorney for whom family law is not just a practice area, but a passion.
4. Kiss A Lot of Frogs
Ideally, you want to visit multiple attorneys before choosing who to work with. Some attorneys will provide free initial consultations and others will charge for their time.
Do not be afraid to pay for an initial consultation. Done properly, an initial consultation should provide you with value, regardless of whether or not you end up retaining that firm. You should leave the consultation knowing more about divorce laws and local norms in your area, and should have some strategy ideas for how to proceed.
While at your initial consultation, look around. Is the office clean, organized, and welcoming? How do the attorneys interact with the staff? How does the staff interact with you? Are files laying around on the floor? That file could be yours one day, and that snarky secretary is the one that will be calling to re-up your retainer. Find a firm that prioritizes how you want to be treated.
5. What To Ask During Your Initial Consult
The goal of your initial consultation is to understand the attorney's strategy for your case, relative costs, and if they are a good fit goals and personality wise. Is the attorney concerned about your family relationships six months from now, one year from now, or five years from now? Does the attorney treat your case (and life!) like their own personal chess game, an opportunity to flex their ego on your dime?
These aren't tongue-in-cheek questions we're asking: the Bar is chock-full of skilled attorneys who get good outcomes, but treat their clients as cogs throughout the process. Unless you're looking to feel like a widget, consider asking some of the following questions during your initial consultation:
On average, how long does it take the firm to respond to phone calls and e-mails?

What strategies would you use to try to settle my case?

How often do you bring cases to trial?

What dispute resolution processes are available to me?

How do you partner with your clients on their case?

What is your hourly rate, and can I work with your staff at a lower cost?

What is your best guess as to the overall costs for my case?

Do you offer payment plans or flat-rate options?

Do you know my spouse's attorney? If so, how are they likely to handle my spouse's case?

What is one piece of advice you give to every client?
6. Hire An Attorney You Feel Good About
If you do not leave your initial consultation feeling well-informed and empowered, do not hire that attorney. Consider how you feel leaving their office: do you feel relieved? Empowered? Like you've got someone on your team, who understands your goals? If not, or if you just have a weird gut feeling, keep looking, sis.
The right one is out there. Don't settle for someone that's good. Hire someone that's good for you.
READ MORE:
//= get_template_directory_uri() ?> //= get_template_directory_uri() ?> //= get_template_directory_uri() ?> //= get_template_directory_uri() ?> //= get_template_directory_uri() ?> //= get_template_directory_uri() ?>
©2011-2023 Worthy, Inc. All rights reserved.
Worthy, Inc. operates from 45 W 45th St, 4th Floor New York, NY 10036