Creating a Plan of Action for Your Divorce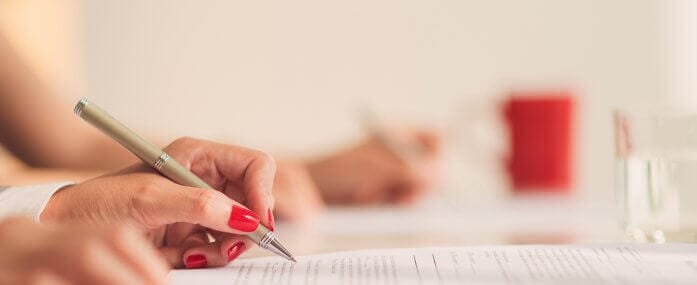 One of the first things I do with clients is create a plan of action. I want to ensure my clients are prepared as best they can to face the divorce process ahead of them. It's critical to be informed as you negotiate your settlement. Even the most seasoned executive can fall very short in the face of an emotional divorce.
There are obvious negotiables like Child Support and Spousal Support, custody, and the splitting of marital assets. There are also a lot of things you might not even realize are important until it's too late.
Here are a few often overlooked items:
Marital Debt: You don't just split your marital assets, you also split your marital debt. Make sure you run your credit report. Make sure your spouse (or anyone else for that matter) isn't opening credit cards and taking out loans with your name on them.
Safeguarding your technology: That family computer with the password everyone has? Time to change it.
Social Media accounts: The laws aren't 100% clear yet, however, the information that's out there is very clear. Don't post anything that you might come to regret later. You may also want to have a provision in your divorce agreement that prohibits certain information or photos being posted, particularly as it pertains to your children.
Did you move to a new location? Notify all your vendors! You don't need your spouse snooping through your credit card bills.
When you're splitting your accounts, don't forget the mileage and rewards points.
Just a few items to add to your action plan. When your brain is on divorce, you may forget or ignore some really important issues that will greatly affect you in the long run. Having someone like a Divorce Coach reminding you and enlightening you along the way can be a lifesaver!
//= get_template_directory_uri() ?> //= get_template_directory_uri() ?> //= get_template_directory_uri() ?> //= get_template_directory_uri() ?> //= get_template_directory_uri() ?> //= get_template_directory_uri() ?>
©2011-2023 Worthy, Inc. All rights reserved.
Worthy, Inc. operates from 45 W 45th St, 4th Floor New York, NY 10036