Love, After Divorce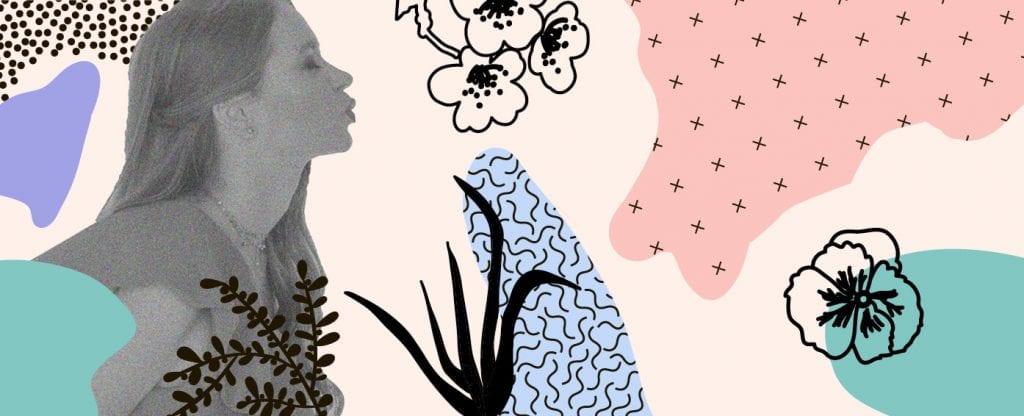 The words "love" + "divorce" aren't usually paired together. In fact, after a divorce most people find themselves wondering if perhaps, love is just a scam. Of course it's not, but it's normal to feel a bit weary or jaded, as long as you don't let those feelings linger. After all, if you believe it, you'll receive it— meaning that if you have a bad attitude about love, you're most likely apt to attract negative situations and people. Believing is part and parcel of finding love … you just need a little blind faith. Hopefully not too blind, or you might choose the wrong person again.
With Valentine's Day here, you might be licking a few salty wounds or feeling lonely. It is a Hallmark holiday in many ways, but if you're a romantic like me, it's normal to want to have someone to enjoy it with. So, as my present to all those wondering when cupid will strike, here are a few love stories after divorce to inspire you to have faith, be patient and believe.
You Say He's Just a Friend
Jackie, creator and Editor-in-chief of Divorced Girl Smiling, had been divorced for 11 years and her ex had been remarried for quite some time when she ended up in a relationship that lasted for 6 years.
"It was always comfortable, but I felt like I wasn't ready to get married again and neither did my boyfriend–which made things easy," she says.
However, the tides turned when when boyfriend finally wanted to settle down. That's when the issues started. After a few "make up's and break up's" as I call them, they finally ended it.
Jackie felt relief.
"I didn't care if I ever found love again, because being alone was better than being married to the wrong person. I felt independent, happy and confident. But two months later, I got asked out on a date by a guy I knew from my gym who told me he was going through a divorce. We had sort of become friends over the years, and talked a lot while working out."
Just friends or so she thought. Just "gym buddies," or so she thought. Early on, she realized she was in love. And now it's three years out, and the fire is still going strong.
"I have never been happier. I am with my best friend (who is also very hot) and we laugh and we have tons of the same interests. We seriously have never had a fight. He brings out the best in me, and I treat him the best I've ever treated anyone because I adore him so much. My kids love him. I respect him so much more than I ever respected any man I have ever been with. I also like myself when I'm with him, which I think is so important. This past Christmas, he gave me a beautiful sapphire ring, which I'm wearing on my left ring finger. We aren't engaged or planning a wedding, but committed to spending the rest of our lives together. I am not opposed to marriage, and really feel like I am already married. I am seriously still pinching myself that I found love like this."
Moral of this lovely story? Friendship in my eyes, is an important part of a successful relationship. Obviously, there has to be chemistry too, but when you respect someone and develop that mutual trust, you can go really far together.
Third Times a Charm + A Little "Self-Work"
Kristin M. Davin, Psy.D., Strategic Professional Coach and Therapist, had two "horrendous (abusive and fortunately short term) marriages" before she found love with her third marriage.
"I had been divorced for about 10 years. I dated on and off because I was working towards my doctorate degree and didn't always have time to date. So my dating life was reflective of my schedule and time availability."
Craving something new and bored with life in general, Kristin took a chance to change her life overall, for the better.
"I closed my practice in Pennsylvania, and made the leap and moved to New York City. How I thought I wanted to live wasn't actually how I really wanted to live. That was just a process. I moved to NYC and to be closer to my brother and my nephew, and I started the online dating thing in NYC."
She had done the online thing before, and hadn't expected to meet someone so soon, but felt it was a matter of time that she would meet someone because she had done a lot of work on herself to become her best self.
The biggest adjustment she needed to make was forming a relationship with two men: her third husband, and his son, who was around 17 when she met him.
"His son is very different than him, and so I found myself living with two very different men. I feel for the most part, I have come a long way, but I still have my struggles at times. But because I did a lot of work over the years being single, and helping other people and couples make their relationship and marriage better, I had a lot of tools and skills that I brought to this marriage. I was also a pretty different person in some ways (as I needed to be) so that was also helpful with this marriage. Because of all those reasons and taking responsibility for my life, my decisions etc., I have a very extraordinary marriage. I also married the best person I know."
Moral of this lucky in love story? When we are our best selves, we can face relationship challenges and struggles in the best possible way. We can also choose a better partner for ourselves, because we are living a positive life.
Age Is Just a Number
Nicole Amaturo, Personal Growth and Love Coach met the love of her life a year or so before they started dating. Her younger sister wanted her to hit a bar on a Friday night, but she was concerned the crowd might be too young at that bar. She took her chances anyway, and went.
That's when she met him. He was a friend of her sister's, and "I thought he was adorable and loved his energy. I instantly said to my sister, "Who is he? I love him!" I figured nothing would become of it because Gary was 11 years younger than me. I was seeing someone else at the time that I was fixated on so, even though I ran into Gary again that summer, I had a great time with him, but thought nothing of it. Instead, I continued on my self-love journey for the next 6 months and decided to totally commit to myself and not see anyone else after my last dating experience went sour."
After spending a lot of time simply having fun, healing herself, enjoying experiences that brought me happiness, and visualizing and manifesting her soul mate, Nicole ran into Gary at a local bar.
"When I left the house that night, I felt like there was a reason I should go. Didn't know what, but felt like "he" was close whoever he was, never thinking in a million years it would be "Gary". From that moment, we basically never left each other's side. It was clear we were meant to be in each other's lives. Today, we live together with my 3 kids from my first marriage and we just had our own little boy."
My kids were skeptical at first. My 16 year old son especially, because of our age gap, but overtime they all grew to have an incredible bond with him.
Nicole says, "What I did differently with this partner that I didn't do with my ex, was that I worked on making myself complete instead of wanting a partner to complete me. I relied on my ex for my own happiness which was a recipe for disaster. This time I learned what made me happy and fell in love with myself. When Gary came, he was just the whipped cream and cherry on top!"
Moral of this ageless story? Investing in yourself will allow you to manifest the amazing partner you want. And sometimes, it may just be fated. Age differences, timing differences or whatever the case, love picks you even if you don't want it to!
Doing the "Love" Work
Audrey met her husband through work.
"We instantly had a lot in common because we were divorced and co-parenting. We both understood the extra complications of having an ex and shared the same concerns about helping our kids heal through divorce, dating, introducing new partners, and those fears of ever attempting to blend a family. Most importantly, after having lost it all through divorce, we were more keenly aware of what was at stake. Neither of us wanted to ever repeat the divorce experience again; so, we knew a new relationship would not only need to be entered into with great consideration, but fought for even harder to maintain!"
With their fifth anniversary coming this April, Audrey has no regrets about marrying again but she shares that it's important "to heal and learn from our previous relationships and make a careful choice about our new partner."
But the most challenging aspect of their relationship has been blending the children into one family and filtering out peripheral drama from their exes and those situations.
The bottom line is they don't allow anything to come between them and unlike in the past when Audrey put her children first before the marriage in her last relationship, she now makes time for her husband on a daily basis.
"We give one another lots of room for our personal hobbies and interests, but we go on at least one date per week (even if we simply share dinner and a movie at home) and make an effort to stay connected each day (a few texts during the day just to say hi, love you, or being supportive or a quick 5-minute breakfast before work). I think that I'm also quicker to communicate feelings and concerns instead of letting frustrations build. We talk about issues as they arise and troubleshoot through them so that we understand where we're each coming from before something has a chance to cause a rift between us."
She also picked a better partner. In her former marriage, she was treated poorly:
"He only acknowledged me when he wanted sex, and I was just his maid. I never really felt like he had my back, and our relationship sucked the life out of me to the point that I didn't even care about myself anymore. I definitely knew what I did not want in a partner or a relationship after that experience, so I was very careful to screen for signs of compatibility with the way we communicate, show affection, life priorities, and so much more. I learned my value and my deal breakers as a result of my divorce, and I refused to form a new relationship unless these points were met."
And her husband Joel couldn't be better for her.
"I loved that Joel could acknowledge mistakes he made in the past. He had the insight to recognize areas where he could have done better, and he had grown and improved as a person following his divorce, and he was committed to being a better person and partner. I would have considered it a red flag if he had nothing but blame for his ex and was incapable of recognizing his own flaws. I also loved that he was completely committed to making time for us, even with our combined six kids always needing our attention. He is very supportive of my dreams, never fails to make me feel loved and adored, and he makes me want to be the best version of myself! I know I can count on him to do for or help me in any imaginable way. He is my best friend, he is always happy to see me, and I can't wait to see him at the end of each day!"
Moral of this blended love story? When you have two people committed to making love work, it works! Even if there are challenges, (like six kids from two families combined) two committed people who want to be their best selves will end up being the best couple.
//= get_template_directory_uri() ?> //= get_template_directory_uri() ?> //= get_template_directory_uri() ?> //= get_template_directory_uri() ?> //= get_template_directory_uri() ?> //= get_template_directory_uri() ?>
©2011-2023 Worthy, Inc. All rights reserved.
Worthy, Inc. operates from 25 West 45th St., 2nd Floor, New York, NY 10036