Introducing the 2019 Worthy Women's Scholarship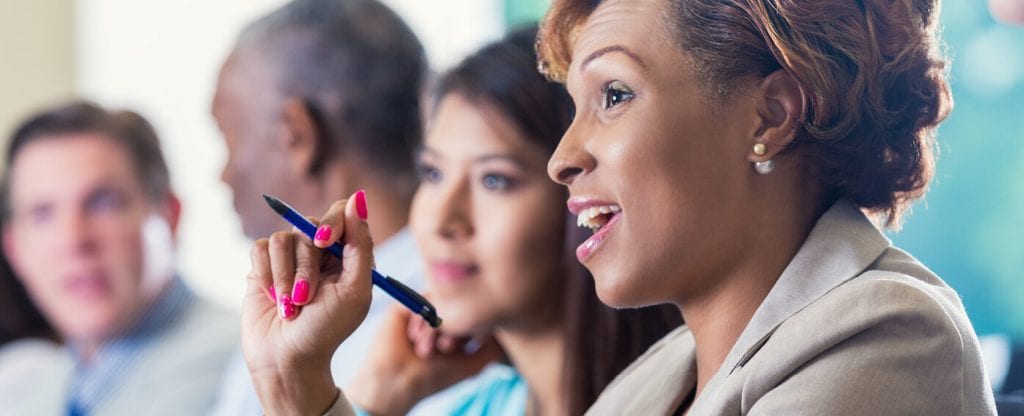 These are exciting times to be a woman. Our current Senate is seeing the highest female representation to date. More and more women are rising to positions of leadership all over the board, from science and technology to business and politics. We are encouraging ourselves to push the limits and pave a wider path for the young women who come after us, fighting for diversity and equality.
At Worthy, we help women find ways to finance their lives by selling their unworn diamond jewelry in a safe and transparent environment. Another way we love to encourage women to move forward and achieve their dreams is through the Worthy Women's Scholarship. Originally launched in August 2016, we have awarded scholarships to nine worthy women already and are looking forward to being able to help many more women in the future.
Our 2018 Scholarship Applicants
In 2018, we received over 400 applications from across the country, reaching the west coast with California having 12% of applicants and our southern states of Florida with 8% and Texas with 6%. We even had one applicant reach out from Alaska!
When it came to professions, almost 60% of applicants had chosen careers in which they are able to give back to their communities and the world. That number includes professionals from education (18.7%), healthcare (18.2%), nursing (8.1%), mental health (5.8%), social work (5.3%), science (2.1%), caregiving (1.6%).
We also learned that many of these women encountered various obstacles on their path, including gender inequality in the workplace (40%), sexual assault (35%), and/or domestic or substance abuse (45%). With these facts and figures in mind, it's not hard to see that hardships and challenges have propelled many of these women to choose careers in which they could help others and make a positive change in their environments.
The essays focused on three topics:
Impact – How returning to school is empowering women to make a positive impact in their communities.
Achieve – Whether gender has ever been an obstacle on the route to success for these women and how they handled this issue.
Thrive – What experiences in their lives inspired these women to choose their career field.
Our Panelists
This year, our panelists included women at the top of their game in a variety of fields:
Karen Sparks – certified divorce financial analyst and owner of Divorce Financial Strategists.
Samantha Gregory – a seasonsed single mom who is the founder and editor of the Rich Single Momma website.
Jackie Pilossoph – the creator and editor-in-chief of DivorcedGirlSmiling.com.
Kelly Collis – Radio Host.
Our 2018 Scholarship Winners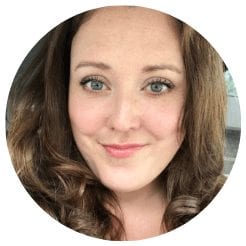 1st Place Winner – $2,500 – Melissa Huff
Barton Community College, currently earning an associates degree in child development and early childhood education.
Melissa is a former member of the Army National Guard and now a mother to six children between the ages of 10 and 2. She spends her days homeschooling her kids, playing both mother and father to them while her husband is on tour in Iraq, and attending school herself.
In her essay, Melissa shared how her gift for teaching and caring for children led her on her current path to create and direct a daycare for her community, where childcare options are scarce. As she writes, "Currently, I am coordinating training for my future staff at South Dakota State University. Since the population is largely Hispanic and Karin, I have also coordinated translators for this training. This project will benefit the community immensely, however, it has placed a financial strain on my family. I applied for a scholarship through the state, which covers half the cost, but I still owe nearly $800. This scholarship would solve this problem for my community and me."
As our judges said about Melissa, "This woman is using all of her tools in her toolbox to make her community better. Serving our country, being a spouse of member of the military and a mother she is quietly making a difference in working families lives in her own backyard." They saw the passion and drive that Melissa has to help her community and chose her for our top scholarship of $2,500. We know that she will achieve her ambition to build the daycare center and make a major change for her community.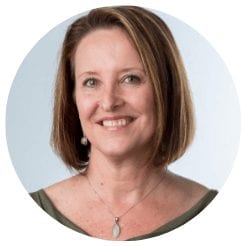 2nd Place Winner – $1,500 – Christina Cordell
Randolph College, currently earning her Bachelor's degree in religious studies.
A retired airforce veteran, Christina has chosen a new and exciting path for her next chapter. She has decided to pursue her love of archeology, history and religion by going to school for a BA in religious studies, specializing in museum studies.
For anyone wondering whether they should pursue their passions, Christina is a role model. As she writes in her essay, "Completing my degree, while serving, was one of the sacrifices I had to make while kicking ass around the globe. I've learned to trust my instincts when one door closes and seize the opportunities behind another door! It is important to me that my second career be something I love and following my intuition has made all the difference."
As our judges noted, "This lady was built with a steel rod in her back despite all the hardships she has faced." They were inspired by Christina's can-do attitude and awarded her with a $1,500 scholarship to help her continue her education and achieve that long-awaited degree.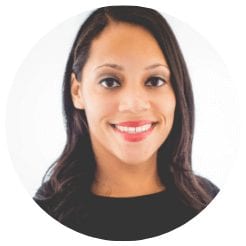 3rd Place Winner – $1,000 – Angela Mayfield
NYU Stern School of Business, currently earning her masters in business administration specializing in marketing.
Angela is a powerhouse working to help improve education and employment opportunities. She sees the benefits from both sides: giving children better opportunities to get an education improves their lives while giving companies a more diverse pool to hire from can feed the flames of innovation.
As Angela writes in her essay, "As a business leader, access to education is important because of its impact on workplace diversity. For most, it is human nature to gravitate towards people with similar backgrounds.This can create homogenous organization, where fostering creativity can be a challenge. One benefit of having a diverse, open-minded environment is that it can drive business innovation. To benefit from these differences, there needs to be a proper pipeline of diverse talent. This starts with providing early access to good education for all."
Her energy to help students and businesses alike cannot be ignored and our judges chose to reward her with a scholarship of $1,000 to give her the ability to complete her degree and put her plans into action.
2019 Worthy Women's Scholarship
For women over 30 and currently enrolled in a continuing education professional studies program, we at Worthy invite you to apply to our 2019 scholarship by submitting an essay focused on one of the topics below.
IMPACT – With so many strong women in history to look up to, What achievements of strong women in your life have had the biggest impact on you today and how?
ACHIEVE – What is a dream you've accomplished and what obstacles have you overcome to achieve it?
LEAD – More and more leadership positions today are being filled by women. What challenges have you overcome and how have these experiences shaped you as a leader?
Our panel of judges will award the top three essays with scholarships of $2,500, $1,500 and $1,00 respectively in early 2020.
//= get_template_directory_uri() ?> //= get_template_directory_uri() ?> //= get_template_directory_uri() ?> //= get_template_directory_uri() ?> //= get_template_directory_uri() ?> //= get_template_directory_uri() ?>
©2011-2023 Worthy, Inc. All rights reserved.
Worthy, Inc. operates from 45 W 45th St, 4th Floor New York, NY 10036