Why Beauty Is More Than Skin Deep, Especially After Divorce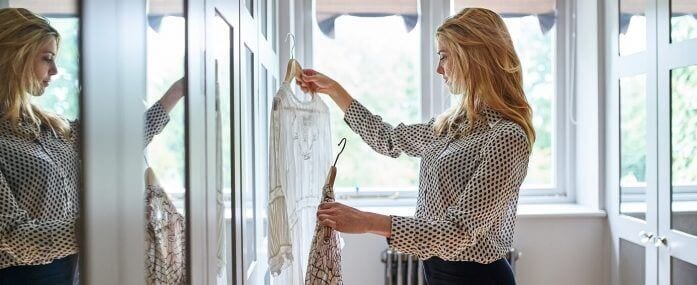 I was recently looking through some old pictures when I stumbled upon the last photo I took with my husband and our children as a family. I was 39. Although I was relatively slender and wore the same professionally styled hair that I do now, I noticed a striking difference between how I looked then versus today. Five years later, I look younger than I used to.
To be clear, I don't entirely attribute my more youthful appearance to adopting a positive outlook on life, although that is certainly a huge part. But it is not the only part. Recently divorced and dating for the first time in a long while, I figured out pretty early on that making changes to my outward appearance as well as my disposition were each critical and went hand in hand.
When my husband left me for another woman after 16 years of marriage and a 24-year relationship, a friend warned me that it was going to take years for me to heal. At the time, I strongly disagreed. As it turned out, she was right. Reinventing and building myself up again was a process I needed to go through and couldn't rush no matter how much I wanted to or tried. But there were ways I could immediately begin seeing a difference, and that was by making small changes to my appearance.
There were ways I could immediately begin seeing a difference, and that was by making small changes to my appearance.
Now, I don't want to make it sound as though I planned a makeover or that one occurred overnight. It didn't. But once I got started, whether inadvertently or not, I recognized how looking better also made me feel better. The first thing I adjusted was my weight.
Everyone reacts to stress differently. I, for one, have never been an emotional eater. In fact, I tend to lose my appetite when not feeling emotionally secure. During the early days of my separation, I could barely keep a meal down. Where I had already gained back most of the 10 or 15 pounds of baby weight that I had taken off after getting into the best shape of my life a few years earlier, I again shed those unwanted pounds and then some in a matter of weeks simply from cutting back how much I was eating.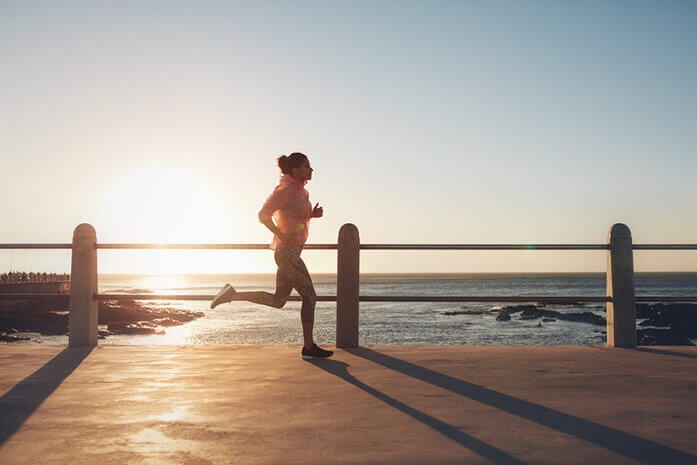 Unaware of how extreme my quick and recent weight loss was, I obliviously unveiled a new look while at my son's seventh birthday party, which I hosted alone. Everyone, it seemed, wanted to know how I "did it." I snickered to myself at the newfound attention and thought, "If only you knew." Soon enough they would as I began telling the world a few weeks later that I was getting divorced.
Though I didn't start my transformation the healthy way or with the best of intentions (or any intentions at all), I did decide to turn lemons into lemonade and let the "divorce diet," as it is often coined, pave my way. First and foremost, I wanted to improve my overall health, especially since I was under incredible strain. That meant eating (even if I had to force myself to) and eating clean. I also began power walking and jogging, first on the treadmill and then, as the weather warmed up, outside. I also lifted weights a few times per week.
The exercise worked wonders to elevate my mood, and slowly the divide between how I looked and felt began to close. But my job wasn't done yet. Starting to date with regularity, I wanted to make sure that I always looked my personal best so I could feel confident when out on those dates. That meant staying on top of those "maintenance" appointments that we women so often make less of a priority once we have a ring on our finger and become parents.
Despite having the same parenting responsibilities I did when I was married as well as additional ones as a full-time single parent, I found the most efficient and economical way to accomplish all of my self-care was to create a regular schedule for my treatments. These included haircuts, blowouts, hair color, manicures, pedicures, waxing, as well as others. (Hey, a girl doesn't have to divulge all her secrets, does she?) I then set all my appointments at intervals and put them on my calendar. Suddenly, those services I never had time for before became a part of my routine and lifestyle.
Once I got started, whether inadvertently or not, I recognized how looking better also made me feel better.
At the same time, I also revamped my wardrobe, adding in pieces that I could wear out on a date and subtracted what I would never wear again. What I didn't want anymore I donated to charity or sold at a second-hand retailer. Win-win.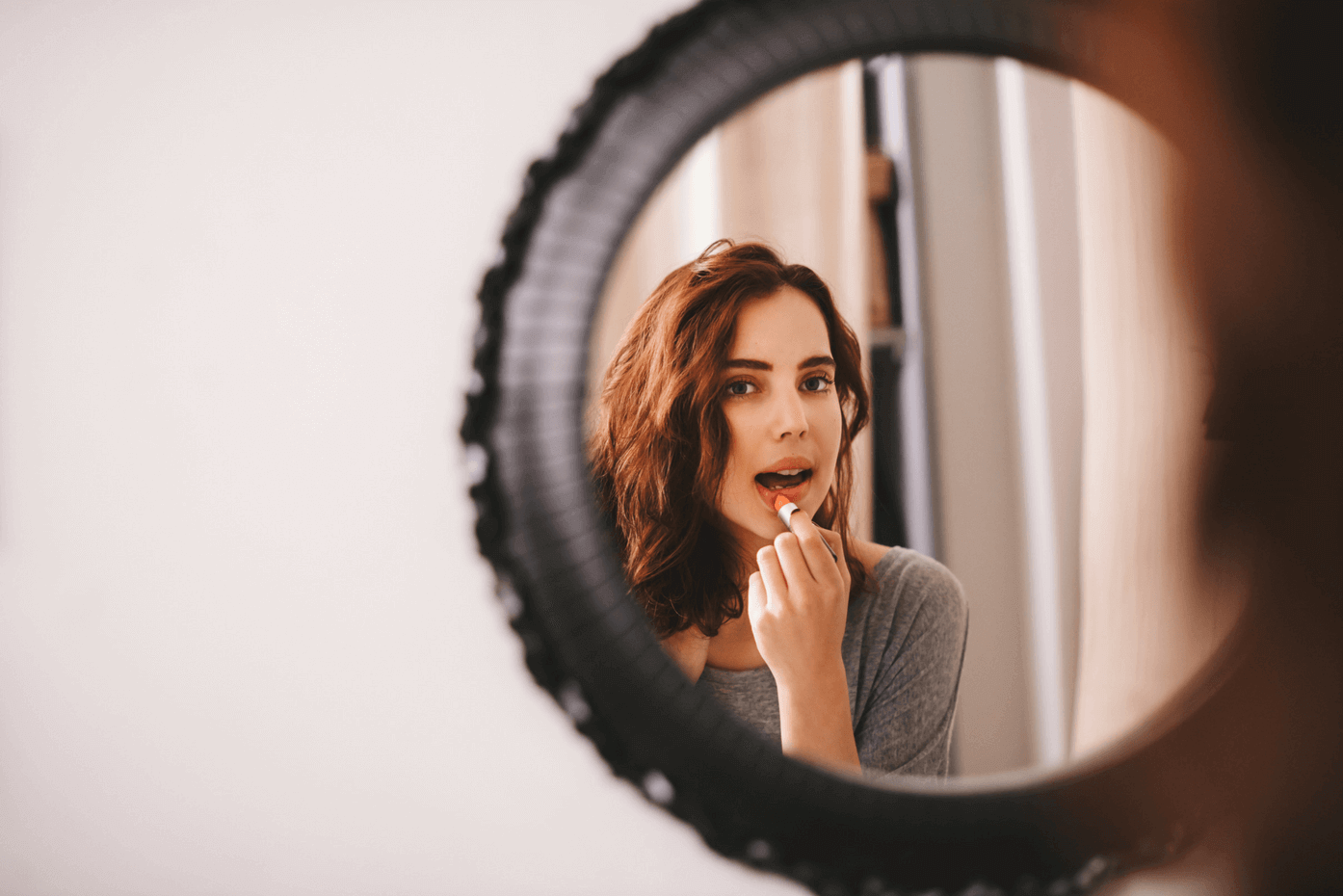 Now, if all these changes sound out of reach because of a tightened budget post-divorce, don't be discouraged. None of these tweaks has to occur overnight or break the bank. Many establishments sell packages offering clients a discount for purchasing their services in bulk. I take advantage of those deals whenever I can. A simple change such as having your hair colored or eyebrows shaped can make a big difference in your appearance with only a minimal investment.
The same holds true for your closet. Build your wardrobe gradually by buying at sale time and from discount retailers. Mix and match designer pieces with less expensive ones, and invest in classic items you can wear over and over again for years to come. When deciding what to spend a few extra dollars on, designer shoes, jeans, bags, and coats go a long way toward giving you a more high-end look.
Elizabeth Taylor once said, "Pour yourself a drink, put on some lipstick, and pull yourself together." Indeed, sometimes that is all it takes to get started. Figuring out if you should begin improving yourself from the inside out or the outside in is akin to asking the age-old question, "Which comes first, the chicken or the egg?" At the end of the day, the answer doesn't matter because, regardless of how much we sometimes resist it, life goes on. The question is, how will you choose to live yours?
Tune in to hear Stacey discuss how she rewrote her story after divorce on "Divorce and Other Things You Can Handle"

//= get_template_directory_uri() ?> //= get_template_directory_uri() ?> //= get_template_directory_uri() ?> //= get_template_directory_uri() ?> //= get_template_directory_uri() ?> //= get_template_directory_uri() ?>
©2011-2023 Worthy, Inc. All rights reserved.
Worthy, Inc. operates from 25 West 45th St., 2nd Floor, New York, NY 10036