Continuing Education When You're A Single Mom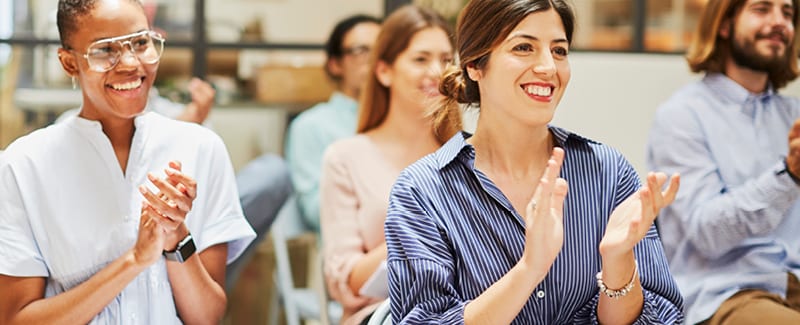 Wake up, let the dog out, yell at my kid to brush his teeth, get ready for work. Barely get him to school on time, then work a full day, get home, make dinner, supervise homework, walk the dog, wrestle the kid into bed, and crack open the laptop to do my homework. Exhausted, yet?
Being a single mom isn't easy, whether you have familial help available or share custody. When I was married, I'd often see friends share the Venn diagram of; Clean House, Good Marriage, Happy Kids, Pick Two, on Facebook. It was funny but true.
After my divorce, the never-good-but-faking-it marriage dropped off the diagram, which frankly made life easier. I'm not the first divorced woman to discover that it's easier to keep a house clean without an uncooperative and unhelpful partner. So why add something back to life's chaos? Because I was tired of making the same amount of money, bored with doing the same job for the past ten years, and wanted to get ahead.
I was also thinking of my child. I knew I'd be the only parent saving for my kid's education, and my income level directly impacted his future. I took a deep breath and enrolled in an online Master's degree.
We can handle writing a paper on our lunch break at work, or while our kids are asleep. It may take us longer to get our degrees, but we can do it.
Pursuing continuing education while also working full-time and raising a child isn't easy. It requires discipline, organization, and wine. You'll be juggling and redefining a lot of priorities. For me, we ended up eating delivery and take-out a lot more. You could wind up hiring a housecleaner or paying someone to do yard work.
While it's not easy, it's 100% possible. Single moms have already learned how to roll with life's punches and make it through adversity. We can handle writing a paper on our lunch break at work, or while our kids are asleep. It may take us longer to get our degrees, but we can do it.
While I was getting my Master's, my sister finished her Bachelor's as the single mom of a little girl. The dad walked when the baby was born, so she was always alone. She hired babysitters, my grandparents helped out and she finished her degree in her 30's. I even know a single dad who finished his undergraduate degree in his 50's.
If you've been thinking about continuing your education as a single mom – do it! Talk to guidance counselors at a local trade school, community college, or online university. Look into employer-sponsored continuing education programs, or apply for the Worthy scholarship.
From financing to time management, keep reading to get the main resources you'll need to further your education as a single mom.
Cost of Education
Worries over the cost of continuing education keep many single moms from taking steps toward attending college. Tuition costs vary from one state to the next: Vermont has the highest in-state tuition costs at an average of $12,978, while California's in-state tuition cost is just $3,100. These estimates are for those attending full-time.
Going to school part-time can be a viable solution for your budget and your busy lifestyle, as you'll only need to pay for the number of credit hours you take, plus any associated fees. Depending on your chosen field of study, you might be able to save even more by choosing an online university. Of course, scholarships and grants can help you cover the cost of tuition as well.
How to Pay for Education as a Single Mom
Your kids need new shoes, you have to pay for housing, and groceries aren't getting any cheaper. With all the expenses you've already got to cover, it's no wonder that figuring out how to pay for college as a single mom might keep you awake at night. The good news is that there are many types of financial assistance available for single moms.
Loans, grants, scholarships, and community programs are there to ease your struggle and in many cases you'll find that you can get help with covering the cost of childcare while you're in class. In some places, you can even get help with housing and meals. Regional programs and privately funded programs are often available, along with federal, state, and local financial aid programs. Keep in mind that you might be eligible for multiple forms of financial aid.
Scholarships for Single Moms
There are quite a few scholarships for single moms, with new ones being offered each year. Spend a little bit of time researching, and you'll find that there are many ways to help you pay for your education. For example, we at Worthy offer a scholarship for single moms, and so do many other businesses and foundations. Factors such as financial need, location, and field of study are often considered, although this isn't always the case.
Apply for as many scholarships as you can, and increase your odds of receiving financial awards by carefully preparing each application. Double-check requirements and proofread everything before you hit that "send" button!
How to Get Grants for College as a Single Mom
College grants are typically awarded on the basis of financial need, which is great news for anyone who doesn't have recent performance-based factors to add to scholarship applications. The money can often be put toward living expenses as well as tuition and other costs, so be sure to apply for all the grants you can.
The first step in obtaining a college grant for single moms is to fill out the FAFSA – Free Application for Federal Student Aid. Next, you'll want to see whether there are additional grants available in your area. Besides federal grants such as the Pell Grant, many state governments, colleges, universities, companies, and women's advocacy groups offer college grants to single moms and others who can demonstrate financial need.
How to Manage your Time Wisely
Next to finances, time management is one of the biggest issues single moms face when attending college – even part-time. The first step in effective time management is to identify which activities are time-wasters, and which ones help you reach your goals or care for your family. For most of us, TV and social media are two major time sinks; carefully limiting them can free up many hours per week.
Here are more tips for time management as a single mom attending college:
Start small. You want to finish school, but taking on too many classes at once – particularly if it has been a while – can backfire big time, leading to low grades, high stress, and even less family time.
Schedule everything in a planner, on a calendar, or in an app. Include time spent on activities like commuting and making your way across campus to class, along with time for life essentials like sleep, meal prep, caring for kids, and taking them where they need to go.
Prioritize tasks and do the most important ones first.
Set aside time to study each day, and don't procrastinate or attempt to multitask when studying.
Plan for downtime with your kids on at least one day per week.
Accept help when it's offered. Others might want to help you with household chores, childcare, meals, and more. You can repay those favors when you're done with your education!
Single Mom Rights
Title IX protects all girls and women, providing equal protection under the law by banning discrimination in federally funded institutions and programs. There's more: Title IX goes further by forbidding discrimination based on marital status, pregnancy, childbirth, parenting, and more. Specifically, it requires schools to provide equal access to students who are parenting or pregnant. All schools that receive federal funding have Title IX coordinators on hand to help in the event that you feel you're being discriminated against based on your status as a single mom. It's a good idea learn more about Title IX and how it protects single moms' rights. Knowledge is power, after all!

We're all different, and our roadmap to getting an education won't look the same. But don't assume it's impossible if you make less money or don't have family to help out. Explore and research resources before giving up. Here in our Worthy community, we've got your back.
//= get_template_directory_uri() ?> //= get_template_directory_uri() ?> //= get_template_directory_uri() ?> //= get_template_directory_uri() ?> //= get_template_directory_uri() ?> //= get_template_directory_uri() ?>
©2011-2023 Worthy, Inc. All rights reserved.
Worthy, Inc. operates from 45 W 45th St, 4th Floor New York, NY 10036