The Top 6 Conferences for Female Empowerment You Can't Miss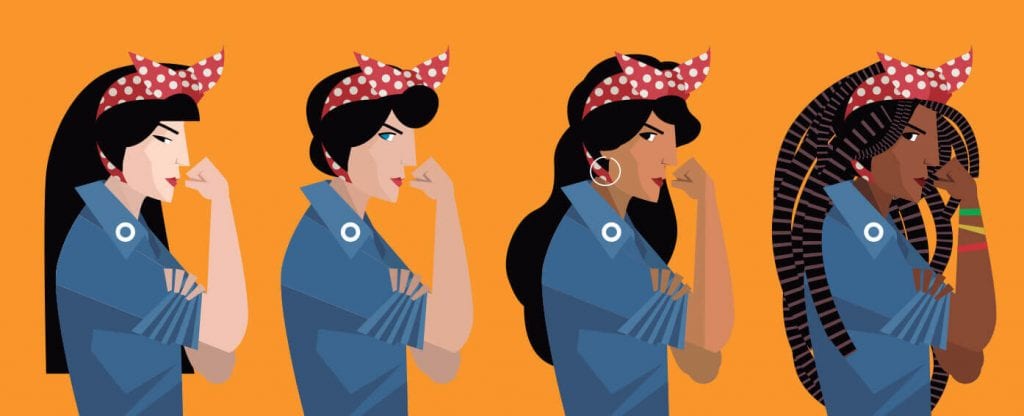 There's hardly a better way to get truly inspired than by learning from the greats who have carved out a path before you. A conference where women with similar goals and ambitions gather to share stories and ideas is an excellent and effective way to feel more confident about moving forward with your own goals. Get the tips and tricks you need to jumpstart your professional career or your personal development. Review our list of the top conferences for female empowerment sure to ignite the passion within you.
1. S.H.E. Summit
This monumental gathering of huge names is truly a conference not to be missed. The S.H.E. Summit brings together celebrities, activists, and social justice leaders to passionately speak about the personal and professional transformations needed when investing in gender equality. Celebrating the advancement of females across the world and supporting leadership and gender equality, this innovative conference presents over 50 relevant thought leaders and proponents of women's issues. Advertised asd an experience of "Connection, Education & Activation" the S.H.E. Summit encourages both men and women to strive to reach their fullest potential and lift others up along the way. Their mission is to reach true gender equality by the year 2030. Join this annual New York conference and help to enact tangible positive change and work towards a brighter future for everyone.
2. Inc. Women's Summit
Listen to and mingle with entrepreneurs, female business leaders, and other innovative luminaries as you get inspired to reinvent business in a way that fits your own mold. At the Inc. Women's Summit, you're able to present your most challenging business questions to a professional forum while learning how to implement the advice and insights you accumulate from these experts. "Own the Future" is their slogan and they want to ensure you do just that. With a jam-packed schedule of speakers, consulting opportunities, networking events, books signings and more, you will have tremendous opportunity to take advantage of the amazing resources at your disposal. This year Spanx founder Sara Blakely will speak about how to build a billion-dollar business, answer your questions, and inspire you to own your destiny.
3. TEDWomen2017: Bridges
This inspiring multi-day conference is convening in the historic Orpheum Theatre in New Orleans. Bringing us the theme of bridges, TEDWomen2017 presents TED Talks from "entrepreneurs, innovators, artists and activists, thought leaders from business and civil society—bridge builders from around the world." Attendees receive the opportunity to listen to these forward-thinking change makers and learn about what bridges have been burned in the past, and what bridges need to be built to connect us in the future. Promoting science, arts, and peaceful activism, these heavyweight speakers shine a light not only on education, but also cultural and social injustices to be corrected. The creative visions shared are sure to be an uplifting step towards permanent bridge building.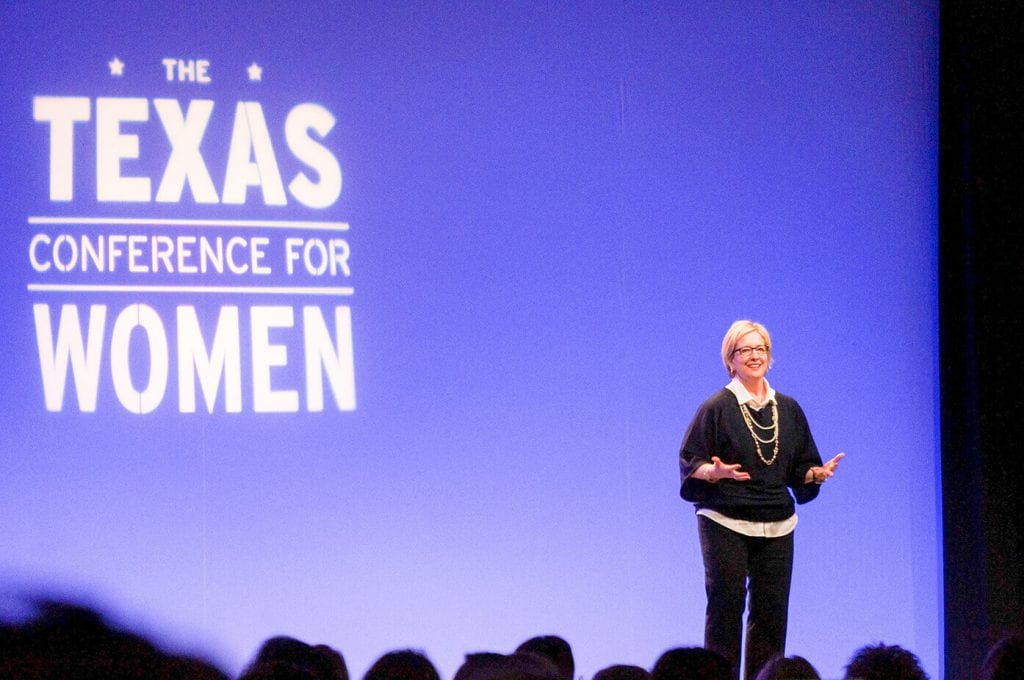 4. The Texas Conference for Women
The 18th annual conference in Austin, Texas offers the enticing opportunity to gather as a community and form valuable connections. Suitable for women of all vocations, as well as students and individuals looking for a new job or career change, this conference and networking event teaches the important skills for personal and professional development. Learn how to market yourself while reinventing your career and dealing with change. Additionally, discover how to locate funding for your small business while managing money and continuing to network effectively. Whatever your needs, you will learn how to meet them here from successful and inspiring speakers. The Texas Conference for Women proudly hosts professors, community activists, and award-winning actress Viola Davis. She's taking the conference stage as a keynote speaker to address groundbreaking roles and her rise out of poverty. Another special guest set to attend is Facebook COO and incredibly accomplished individual Sheryl Sandberg. With tele-classes, speaker articles, and career opportunities sprinkled throughout, the Texas Conference for Women is a powerhouse of gifted speakers and visionaries here to inspire and assist.
5. Women @ Forbes
Women @ Forbes, Forbes Under 30, and MIT Solve are partnering for a Women In Tech takeover to commence the Under 30 Summit in Boston. Together, the three are dedicated to searching for new ways for women to take their rightful place in the digital economy while celebrating the technological roles that help them achieve their dreams. This event features 500 of the country's top female leaders coming together for a day of networking, hands-on sessions, speaking panels, and more with a special focus on ensuring female participation in the economy. Closing the male-female pay gap in the technological sector is a major focus of the Women @ Forbes conference. As such, the conference promotes the belief that increasing this inclusion financially and making technology more accessible to women will create more employment opportunities. Celebrate technology and the female role in its future with Forbes.
6. She Leads Media
Participate in this highly talked about New York conference and hear first-hand experiences that shape entrepreneurship and effective leadership amongst women. Learn how to harness the skills and techniques needed to start your own business and help it thrive in this modern age. Market like a VIP, understand digital marketing and modern social media, and study how to succeed in an era of e-commerce and digital sales all while networking with the very experts who make it their mission to guide you. This action-packed day at She Leads Media is filled with successful female examples leading the way in global business development and professional leadership. The distinguished speakers as well as the conference sponsors are excited to speak with participants in this intimate setting, providing a special annual opportunity to gain unique insights firsthand from the experts.
Conferences like these present a fabulous way to start forming the right foundation to foster global female success and growth. Able to learn first-hand from experts in their respective fields, women attending these conferences gain a unique perspective on perseverance while receiving access to valuable advice and mentorship. The networking opportunities alone provide women with amazing connections that can go on to embolden their future endeavors.
The amount of resources dedicated to supporting and encouraging women is immensely reassuring. At Worthy, we make female empowerment a priority and are proud to be part of a network that contributes to personal and professional success. We are offering our Worthy Women Scholarship to women who have enrolled in academic study to pursue their dreams. One of three scholarships are available to win by writing about the topics of worthy women in your life, your purpose, or the topic of empowerment. Learn more about this scholarship opportunity and the application process here!
//= get_template_directory_uri() ?> //= get_template_directory_uri() ?> //= get_template_directory_uri() ?> //= get_template_directory_uri() ?> //= get_template_directory_uri() ?> //= get_template_directory_uri() ?>
©2011-2023 Worthy, Inc. All rights reserved.
Worthy, Inc. operates from 45 W 45th St, 4th Floor New York, NY 10036