You're Not a Single Mom Forever: 5 Ways to Plan for Your Empty Nest
For nearly the past six years, I have been raising my three children solo. My ex-husband lives in Asia, and although he speaks to our kids almost every day because he lives so far away, I have full physical custody of them during most of the year.
The children, who were 11, 10, and 6 when we first separated, are now 17, 16, and 12 and have grown up a lot since those first dismal days when their father moved out of the house. I have to admit, for a while, I didn't think I was going to make it through, especially as I struggled to balance jump-starting a new career with raising three school-age children. But I did it, and the oldest of those three kids is now applying to college. Her sister, who is 14 months younger, will follow closely behind next fall.
Of course, as my 12-year-old son will be the first to tell you, he is not going anywhere anytime soon, especially given that I continue to do his laundry in spite of all of my efforts to pawn it off to him. But I digress. In any case, time passes quickly, and I know soon enough he will be looking at colleges just as his big sisters are doing now. Not to mention that once they have graduated high school and it is just him and me in the house, I will undoubtedly have a lot more time on my hands than I do now, foreshadowing the empty nest that is to come. That is why I have already taken steps to plan for the next chapter of my life, so I may look forward to it instead of wishing it away. Here is what I am doing.
1. Working
Even though I graduated from law school 20 years ago, I was a stay-at-home mom for almost my entire marriage. However, once my husband and I separated, I began considering various career options until deciding to follow my dream of becoming a writer and business owner. After a lot of hard work, I have a growing business that not only will be here for me financially as I enter the next phase of my life but gratifies me in a way I could have never foreseen.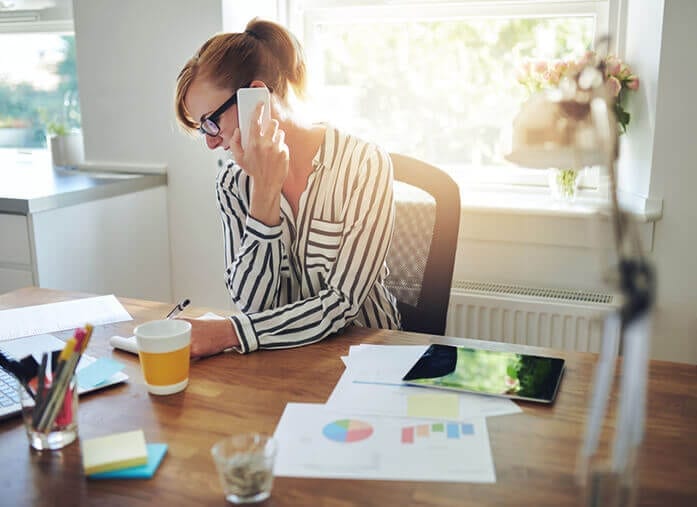 2. Saving Money
Although this can get tricky with college expenses looming on the horizon and three teenagers who continually ask for lots of stuff, I have still outlined financial goals for myself. I envision a particular lifestyle once my children go out on their own and presently am in the process of making my dreams a reality. I will admit that I sometimes get discouraged, especially when unexpected expenses come up just as they did this month. But I remind myself that saving even a little bit can make a huge difference in my financial picture down the road.
3. Expanding my social circle
In the months preceding my separation, I was only talking to one or two of my friends. Without even realizing, I had cut myself off from most of the people in my life because I was unhappy. When my husband eventually left me, I began reaching out to people who I knew, and some I didn't, for support. Five years later, I have a network of friends to show for it from all walks of life with varying interests. I couldn't imagine living without them.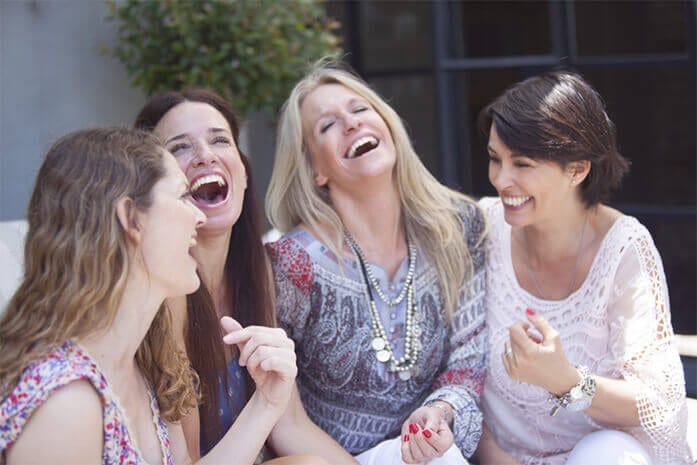 4. Cleaning out clutter
My ex-husband and I agreed that I would remain with our children in the marital home until each of them graduate from high school. I know it sounds like a long way off from this precise moment, but I also recognize how hard it is going to be physically and emotionally when I have to pare down and leave. So I am starting early and when I am not under pressure, beginning by emptying my kids' rooms of those books and games that they no longer use but want to save for their future families and packing them up. When each child leaves, they will then have all of their prized possessions ready and waiting for them, which lightens my load today as well as in the future. The final frontier includes the rest of my house.
5. Dating
Though I don't see dating as a means to an end, I do believe it is best to be honest about one's expectations from a relationship, recognizing how they can change over time. With that said, I never look to a potential partner for fulfillment because ultimately I am responsible for filling my life. In spite of having additional time to date now that my kids are older and will have even more in the coming years, I view dating as only one piece to a much larger puzzle. A fun one, but still a piece. By facing all aspects of my future head on, I am confident the rest of those pieces will eventually fall into place.
//= get_template_directory_uri() ?> //= get_template_directory_uri() ?> //= get_template_directory_uri() ?> //= get_template_directory_uri() ?> //= get_template_directory_uri() ?> //= get_template_directory_uri() ?>
©2011-2023 Worthy, Inc. All rights reserved.
Worthy, Inc. operates from 25 West 45th St., 2nd Floor, New York, NY 10036