Home for the Holidays? 7 Ways to Enjoy Winter Break While Parenting Solo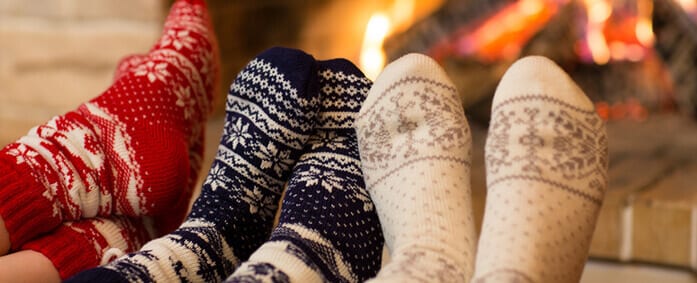 If you are like me and indulging in a "staycation" this winter break, you may be wondering how to keep your family busy, create meaningful experiences, and, most importantly, not go crazy in the process. Though married couples face the same challenges, trying to please everyone during a school vacation when you are parenting solo can be particularly stressful, especially if money is tight (or tighter) as it often is during and after a divorce. But a staycation doesn't have to be a source of stress. Even if you are not jetting off to a tropical destination or sipping cocoa by a warm fire in Aspen after a day on the slopes, holiday time can still be fun and memorable. All it takes is a little creativity and a little more positivity. So before you hear the first "I'm bored," here are seven ways to enjoy winter break at home while parenting solo.
1. Chill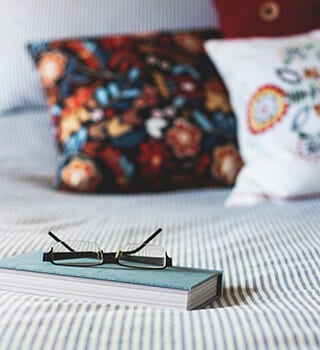 No, I don't mean by forgoing your winter coat for those who live in colder climates. I mean relax. If your family is anything like mine, I am constantly on the go and so are my kids. We. Need. Rest. All of us wake up around six o'clock every morning, and for weeks I have been listening to my children countdown the days until they can sleep late. Give your kids a chance to do that, and take advantage of the time when they do. There is nothing wrong with slowing down and taking care of YOU, physically or mentally. Lazy days are the best, especially when it is cold outside. Catch up on TV, watch a movie, or finish the book that's been sitting on your nightstand collecting dust. Remember, even though you are not traveling, you are still on vacation.
2. Volunteer
Speaking of coats, don't forget to donate your old ones. Even better is if you take up a collection for those who are in need. Especially around the holidays, there are many opportunities to help members of your community and beyond. Check with your local municipalities, houses of worship, schools, and news outlets for listings. Volunteerism is a useful and gratifying way to educate children about the world and a rewarding pastime you can participate in together.
3. Plan day trips/activities
Scheduling visits to local destinations such as a nearby city, small town, or ski resort provide the feel of a vacation at a fraction of the cost. Guaranteed if you do a little research, you will find venues you never knew existed, even in your hometown. Community theaters, museums, and historical landmarks are only a few options on which to focus. Mix up your activities with lunch or dinner at a restaurant you have never been before to add to the experience. Old standbys such as the movies, bowling, ice skating, and rollerblading make for a fun family afternoon. Don't forget to invite friends or relatives along, too. It's holiday time, after all. The more, the merrier!
4. Cook/bake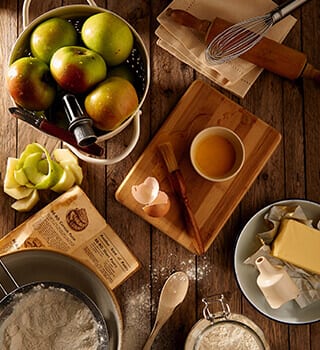 There's nothing like the smell of home cooking to evoke feelings of togetherness and bonding. During the school year, I often view mealtime as yet another chore I need to check off my daily list, from the grocery shopping to the meal prep to the cooking and to, worst of all, the cleanup. To save time, I often find myself making the same dinners each week with little variation. Now that you have some extra time, you may want to spend a few moments with your family deciding on what you would like to indulge in and plan on making it together. Visit the grocery store and cook as a group. Don't forget to prepare a yummy dessert for you all to share. Remember, the kitchen is the heart of your home. So give it the love and attention it deserves.
5. Host
Consider serving that meal you prepared in the dining room you rarely use or outside if the weather allows, and invite family or friends over to share in it. Breaking up the monotony of mealtime with guests can make an ordinary day a little more extraordinary. Who knows, you may start an annual tradition as well as inspire others to do the same. No need to be fancy, either. Keep in mind this is your vacation, too, so allow yourself to enjoy it.
6. Visit
Have you meant to take the kids to see Grandma and Grandpa or your dear Aunt Sally for the longest while but mid-term exams, basketball practices, and the elementary school winter concert kept you from getting there? Your staycation is the perfect time to catch up on visits with relatives or friends you haven't seen in a long time, as well as to experience a change of scenery for a few hours.
7. Shop
One of the best parts about winter break is the sales and the time you have to take advantage of them. Freshen up your children's wardrobes (or your own) or get a jumpstart on next year's. If you are a mother to teens or a tween like me, I know I don't have to ask twice if my children are up for a shopping trip. And when they're happy, goodness knows I am, too. Kids still young? Gauge their mood and proceed with caution. You know your customer best.
Staying home for the holidays will be as gratifying as you allow. How much you and your children get out of the week will depend on your enthusiasm (or lack of it), which is both contagious and self-fulfilling. So go ahead, engage your kids, even if your plans appear ordinary because "[s]ometimes you will never know the value of a moment until it becomes a memory." —Dr. Seuss
Stacey Freeman is a writer and blogger from the New York City area, a divorced single mom, a lifestyle editor at Worthy.com, and the founder and managing director of Write On Track, LLC, a full-service consultancy dedicated to providing high-quality content to individuals and businesses. A respected voice for divorce issues affecting both women and men, Stacey has been published in The Washington Post, Good Housekeeping, Cosmopolitan, Woman's Day, Town & Country, The Huffington Post, xoJane, Scary Mommy, The Stir, MariaShriver.com, The Good Men Project, and various well-known platforms worldwide. Stacey is frequently called upon for her expertise and insights on the divorce experience and has repeatedly been quoted in The Huffington Post's divorce vertical. Stacey holds her B.A. in English, summa cum laude and Phi Beta Kappa, from the University at Albany and her J.D. from Boston University School of Law. Email Stacey today at [email protected] or call 800-203-1946 for a free consultation and proposal. For more information, visit www.WriteOnTrackLLC.com.
//= get_template_directory_uri() ?> //= get_template_directory_uri() ?> //= get_template_directory_uri() ?> //= get_template_directory_uri() ?> //= get_template_directory_uri() ?> //= get_template_directory_uri() ?>
©2011-2023 Worthy, Inc. All rights reserved.
Worthy, Inc. operates from 25 West 45th St., 2nd Floor, New York, NY 10036