10 Things I Learned From My Single Mom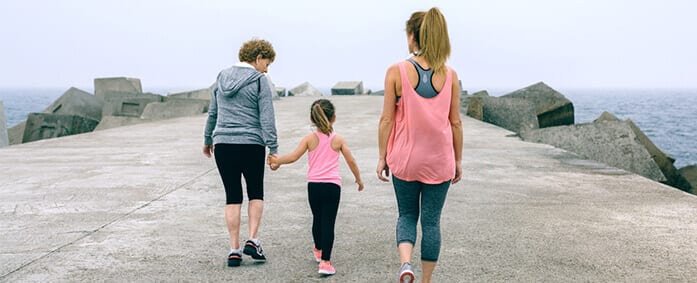 I credit one woman for teaching me most of what I know and helping me to become the person I am today: my mother. She is woven into almost every childhood memory I have. She is my inner voice that guides my decisions and the moral compass by which I orient my life. She made countless sacrifices to ensure I always had not just what I needed, but also what I wanted, and she toiled tirelessly to provide for me a beautiful childhood.
I have no recollection of my mother and father parenting together. My parents divorced when I was barely a toddler, and she became the driving force in raising me. My mother completed every parenting task for me with little help from anyone else. She and I have not always seen eye-to-eye; but, I cannot deny that I owe her everything for always putting me first and loving me the best way she knew how!

So many things that my mother did for me, as a single mom, and even after she re-married and was still the primary presence in my childhood, laid the foundation for me to succeed as an adult and as a single mother. I am strong, capable, and independent, all because of the example she set for me. She set the cornerstone of the life I have built for myself, and my daughter can now benefit from the strength, experience, and wisdom of her mother and grandmother!
I hope that my daughter won't have to endure heartbreak, disappointment, or divorce in her life; but, I am confident that no matter what occurs for her, she will be equipped to conquer the challenges before her because of the connection she has to women who not just survived being single moms, but who excelled at it!
My mother showed me the way so that I can teach my daughter how to:
1. Stand up for herself
My mom was never afraid to ask questions, challenge something that wasn't right, establish necessary boundaries, and say "no" when needed. A woman won't succeed as someone's doormat, so she will have to be a strong self-advocate and thinker!
2. Be resourceful
Not much in life is given. My mom learned how to make, do, and find amazing things to benefit me and our home, and all before the internet! A woman needs to know where to go to get what she needs, who to ask, and be able to make her own magic at times.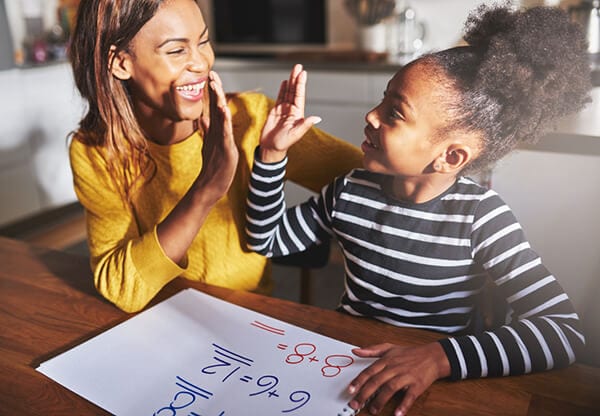 3. Educate herself
My mom was always ashamed that she only graduated high school, and she always encouraged me to reach much higher. What she lacked in degrees, she taught herself by reading and always striving to improve herself. My daughter will also be encouraged to reach her full potential so that she can have a career that fulfills her and make her dreams come true.
4. Stand on her own two feet
My mom showed me that the world is changing, and a woman has to be able to meet her own needs and support herself. We can no longer depend on a man to provide for all of our needs, as was the standard in my grandmother's generation. Therefore, we can show my daughter the necessity of being her own person before joining her life with a partner's, and we are proof of a single mom's ability to do whatever must be done!
My mom showed me that the world is changing, and a woman has to be able to meet her own needs and support herself.
5. Make a house a home
No matter what little house or apartment my mom and I lived in during my childhood, she always made our home cozy and pleasant. She showed me that some pretty fabric and a splash of paint can transform an environment, personalize it, and elevate it to new heights. She showed me the value of having a home that feels like home and is clean, well-kept, and something to take pride in!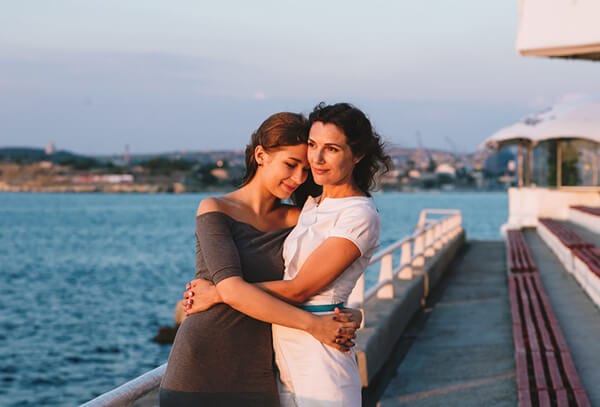 6. Create what she wants
My mother relied on her imagination and her hands to make our dreams come true. I always had the most beautiful prom dresses, and she always had the décor for her home that looked straight out of a catalog; but, she made it! Years of practicing sewing and crafting gave her the pleasure of a hobby, but also anything we could ever want. My daughter is following the same path, learning to use a sewing machine and sketching her own dream designs!
7. Thrive, not just survive
My mom continually placed my development as a priority in her own life. I had every opportunity to experience music, dance, culture, and any activity I ever wished to be a part of. She showed me that there is so much more than television or fast food. Instead, she opened my world through books, travel, and anything she could manage to expand my horizons. I pledge to do the same for my little girl!
8. Organize her life
My mother was a master at managing the budget, maintaining a neat and tidy home, and she was always punctual and knew exactly what was going on! I credit the organizational skills that I inherited from her for my success as a single mom managing a home, as well as for my competence in case management. I would not be nearly as meticulous in documentation, scheduling, and budgeting in my job if she hadn't shown me the way–and what a gift!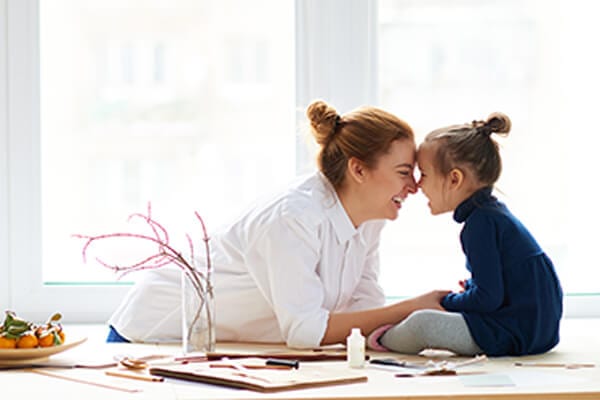 9. Own her destiny
After my mom re-married, she no longer had to worry so much about money; but, she and my step-dad have continued to live comfortably, in large part, to how thrifty my mom is! My mom mastered double coupons and sale shopping, carefully saved and budgeted, and always stayed within her means. I now value dependability over flash, paying outright instead of accumulating debt, and seek out bargains to increase my buying power. My daughter benefits from these skills, and I hope will use them herself!
10. Be a dedicated and loving mother
Most importantly, I never doubted how much I was loved, and there is no question that my mom gave all that she had to take care of me in every possible way. She made mistakes, as I have; but, I have applied what I learned from her as a mother to raising my own children. She imparted many valuable traits and methods upon me that I can share with my children, and even her mistakes have improved my mothering because I am more aware of what not to do.
She paved the way for me to become the woman, and mother I am.
I am a happy, healthy, well-adjusted, and contributing member of society today because of the work and sacrifice that my mother, a single mom, devoted to my upbringing. For better or worse, she is the pedestal on which I stand to reach the heights of possibilities for my own life. She paved the way for me to become the woman, and mother I am.
The example set by my mother and the skills I have learned from her example prove to me how deep the impact of a mother's love and influence are on the next generation. I have the ability to support my daughter to extend her reach even higher because of the parenting I had and how it prepared me for the role of motherhood.
At the same time, I am struck by the power of sheer determination, planning, good priorities, and endless devotion, and the way these traits have deeply touched my life. My mom is proof of what a single mom is capable of and the praise single moms deserve for all they do.
//= get_template_directory_uri() ?> //= get_template_directory_uri() ?> //= get_template_directory_uri() ?> //= get_template_directory_uri() ?> //= get_template_directory_uri() ?> //= get_template_directory_uri() ?>
©2011-2023 Worthy, Inc. All rights reserved.
Worthy, Inc. operates from 25 West 45th St., 2nd Floor, New York, NY 10036