What I Learned After a Perfect Day Gone Wrong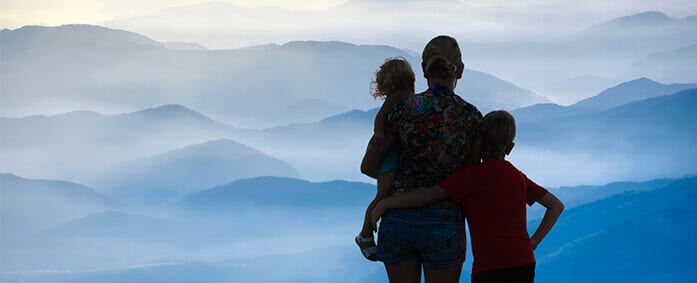 Tuesday was a great day. I signed two new clients and spoke with a potential third. My existing ones were happy. So, too, were my kids, at least for the moment. I cooked dinner. My finances were in order. And, dare I say, I was enjoying dating, taking it for what it was and living in the moment. I went to bed feeling confident and optimistic. More than three years after my divorce, I finally felt like I had pulled my life together.
Then Wednesday hit, and it was downhill from there. I woke up exhausted after staying up late the night before to work. I knew better but did it anyway. My bad. By the morning, I was in no mood. No good mood, that is. And I drank my coffee as if my sanity depended on it.
It did.
Still, I managed to be efficient during the wee hours, leading me to believe the appointment I had scheduled later with my doctor would not become too much of an imposition on my time.
I was wrong.
By mid-afternoon, my day began to turn. The assignment I was waiting for did not come in when it was supposed to, and even though I occupied myself with other work, I started to become increasingly concerned that I would need to deviate from my carefully laid out schedule and have to work even more over the weekend as a result. On top of it, I felt my late night starting to take its toll, prompting me to consider a brief nap to stave off the exhaustion.
It never happened.
The afternoon rolled on. And despite my assignment finally arriving, I no longer had time to devote to it that day, or the stamina for that matter, guaranteeing the next day would indeed be a crazy one. "Not to worry," I told myself. "You thrive under pressure."
Most of the time.
It was the personal phone call I received just before my kids arrived home from school that ultimately did me in, taking me from irritable to angry and, shortly thereafter, to feeling pessimistic, which ordinarily I am not. I took a deep breath, trying to keep the conversation in perspective and after a few minutes chose not to let it affect me and derail my day further.
I was only partially successful.
I did not cook dinner. My kids ate leftovers from the night before and frozen meals. I, in turn, ate cookies – lots of them. Then I poured myself a third cup of coffee when I should not have, knowing full well how anxious the extra cup can make me. After that, I drove my son to an hour-long evening activity and waited impatiently in the reception area while he was inside. By the time we left, it was after 8 p.m., and all I wanted to do was crawl into bed so I could wake up when it would be tomorrow.
The universe, however, had other plans. When I returned home and pulled into my garage, my car, which I believed was in park and no longer on, began to roll back as I got out, meeting the closed garage door behind me as it did. My 11-year-old son, thank goodness, had walked in front of the car and was already heading safely into the house.
I began to scream and jumped back into the driver's seat, immediately shifting the car into drive and moving it forward. But the damage had already been done. Though the car only suffered a few minor surface scratches, the wooden garage door cracked and now needs to be replaced. And despite new garage doors being on my list of home improvements, this was not a project I was planning to take on today given the cost.
"Years ago, I tried to be perfect – the perfect wife and, later, the perfect mother. Now three years divorced and a single mother, I realize perfection is a standard I can never meet."
I lamented afterward, "Why me?" But the question I should have been asking was, "Why anyone?" The truth of the matter is, this kind of stuff happens to everyone. Things go wrong. Schedules change. Shit happens. And, if we are lucky as I was this time, the only consequence will come in the form of an inconvenience, which is all that I am facing this morning instead of a tragedy.
Years ago, I tried to be perfect – the perfect wife and, later, the perfect mother. Now three years divorced and a single mother, I realize perfection is a standard I can never meet. Whether my goal is to consistently eat well, cook dinner every weeknight, or never lose my cool, I remain painfully aware that I am human and, therefore, fallible. Yesterday was just "one of those days," one of those perfectly imperfect (a.k.a. really shitty) days.
A few hours later, I went around to each of my children's rooms where they each were sleeping safely and soundly in their beds. Afterward, I made a promise not to be so hard on myself, a promise I will continue to make as many times as I must.
//= get_template_directory_uri() ?> //= get_template_directory_uri() ?> //= get_template_directory_uri() ?> //= get_template_directory_uri() ?> //= get_template_directory_uri() ?> //= get_template_directory_uri() ?>
©2011-2023 Worthy, Inc. All rights reserved.
Worthy, Inc. operates from 45 W 45th St, 4th Floor New York, NY 10036