Handling Parenting Style Differences with Nina Cruz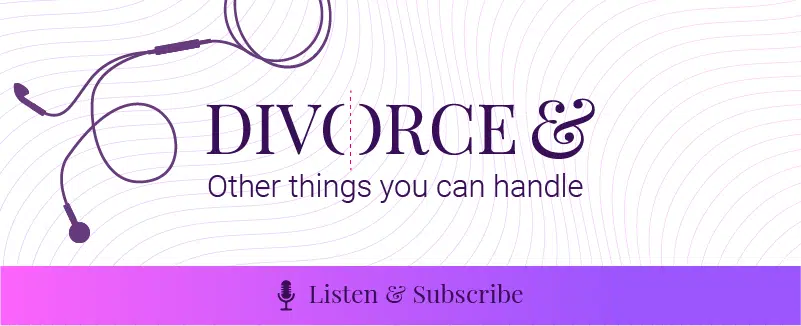 Rarely do ex-spouses agree on how to best parent their children post-divorce. During the relationship there may have been agreements made that both parties agreed to, but living separately means those might no longer apply. These differences in parenting style often lead to disagreements and conflict, so what happens then?
Nina Cruz is based in Sydney, Australia, where she works as a Parent Coach, Social Worker, and Meditation Coach. In this episode of Divorce & Other Things You Can Handle we discuss how parenting style differences may show up in your life, how to cope with those differences, and best practices for addressing those differences with your kids.
What To Do When Differences Inevitably Arise?
Have a dialogue with your children about why you have the rules you do. Approach the issue with questions and curiosity, and allow them to reach their own conclusion. Creating an open forum to discuss rules and boundaries opens up opportunities for growth and learning. Connection is the first port of call with your kids, and should be at the heart of each parenting interaction you have.
When Is The Ideal Time To Address Differences?
Whether you choose to address the differences in the moment or at a later time, the choice is up to you. There are benefits to either approach, so you may want to try both and see what works best. In the moment you may feel stressed or overwhelmed, so purposefully setting aside time to address the question later in the day or during a quiet moment may be better. Conversely, by addressing the difference in the moment, you can get to the core of why your rules are what they are, and use the opportunity to engage in a conversation. Try to avoid using "should" language in these discussions, as that often can stem from a conditioned response as opposed to a place of genuine care.
Boundaries
Identify the difference between stone boundaries and sand boundaries. Stone boundaries are set in stone, non-negotiable boundaries that must be upheld, primarily related to health and safety. Sand boundaries are those that can be lenient or are less important to the safety of the child. For sand boundaries, there may be consequences or punishments for breaking those boundaries, some of which may even occur naturally. Work out which boundaries are non-negotiable and discuss those with your children to set clear expectations.
Co-Parenting
It's important to acknowledge that you cannot control the parenting style of your ex while your children are with them. Focus on the aspects of parenting that you can control. It can be easy to fall into the trap of thinking about all of the parenting things your ex may be doing wrong. Try to spend the time you have with them focusing on the present, as opposed to lamenting what may have happened with your ex.
The Differences
Don't underestimate the importance of addressing the differences between parenting styles. Your children are learning the differences as they live through the parenting style of both parents. Being open to your child's feedback is crucial for ensuring that they feel comfortable and loved. By building that rapport and having discussions you are establishing trust with them as well.
About Nina
Nina Cruz is a certified conscious parent coach/social worker whose mission is to support parents in building healthy connections with their children. She does this through teaching them conscious parenting, where they heal their own childhood wounds so they can consciously raise empowered children.
When a parent's inner world shifts, their outer world changes, transforming the parent–child dynamic from chaos to control to worth and connection. Parents who gain a new sense of awareness through inner transformation create a new blueprint for themselves and their children. This is why one of Nina's greatest passions is to guide parents to do their own 'inner work' so their children can be free to live out their authentic destinies.
Certified as a conscious parenting coach, Nina integrates eastern mindfulness with western psychology in helping parents heal their ancestral legacies. Her expertise has allowed her to collaborate with experts around the globe.
How To Reach Nina
Website: Nina Cruz Conscious Coaching
//= get_template_directory_uri() ?> //= get_template_directory_uri() ?> //= get_template_directory_uri() ?> //= get_template_directory_uri() ?> //= get_template_directory_uri() ?> //= get_template_directory_uri() ?>
©2011-2023 Worthy, Inc. All rights reserved.
Worthy, Inc. operates from 45 W 45th St, 4th Floor New York, NY 10036