Breaking Down Financial Education with Deborah Nason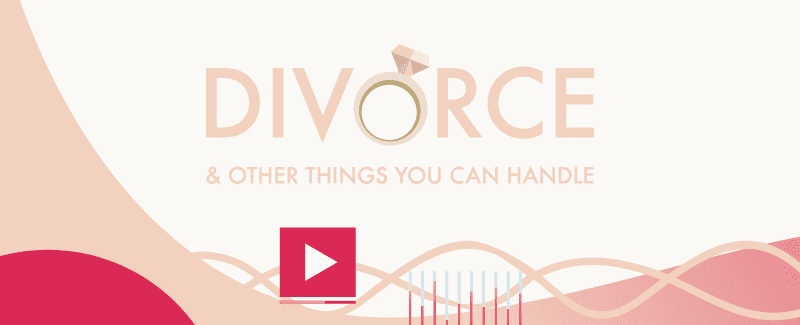 What is a Financial Advisor?
While there is no standard definition for a financial advisor, Deborah Nason defines a financial advisor as a trained, experienced professional that helps you understand your financial options, create a financial plan, and make the right financial decisions in your life. There are different types of advisors, but they are mainly broken down into financial planners, investment management, people working in insurance, and accountants. Most financial planners will have a field they specialize in, but any advisor should have some expertise in financial planning, investment management, insurance, and taxation.
Shattering the Myth
Working with a financial advisor is incredibly important, especially during a large transition like divorce. They can help you with expense planning, creating and reaching financial goals, debt management, investments, and more. Most importantly, you do not know what you don't know, and a financial advisor can help you get answers and plan for things you wouldn't even think about. The myth that financial advisors are only for the wealthy is not true. You do not have to have a lot of assets to have an advisor, and you deserve to have somebody help you.
Finding The Right Fit
When finding a financial advisor, Deborah emphasizes how important it is to have a good fit. Every advisor is unique, so think of factors like the age of the advisor, frequency of communication, the size of the practice, communication styles, and what level of formality you are looking for. Just because someone is nice and easy to talk to does not mean that they are necessarily the right match for you. Check resources like brokercheck.org and advisor.sec.gov to see if there have been any lawsuits against a potential advisor. Do not be afraid to ask any questions you may have, and know that you have the right to walk away if you don't like the answers to those questions. Trust your gut, it's ok to not like the little things. Empower yourself to be prepared and find the right advisor for you.
Guest Info
Deborah Nason is a freelance business journalist who has covered the investment industry for InvestmentNews since 2005 and CNBC.com since 2013. She has been awarded the Investment Foundations™ certificate from the CFA Institute.

//= get_template_directory_uri() ?> //= get_template_directory_uri() ?> //= get_template_directory_uri() ?> //= get_template_directory_uri() ?> //= get_template_directory_uri() ?> //= get_template_directory_uri() ?>
©2011-2023 Worthy, Inc. All rights reserved.
Worthy, Inc. operates from 45 W 45th St, 4th Floor New York, NY 10036