Reinventing Yourself with Carolyn Fox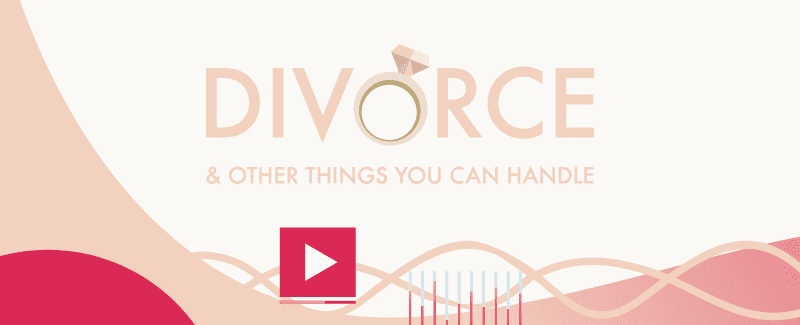 Many of us view divorce as an ending, and in many ways, it is. When we end our relationships, we close one chapter of our lives and open another. What does the next chapter hold? The answer is up to us: How we reinvent ourselves determines the paths our lives will take going forward.
Carolyn Fox offers insight from her own experiences with reinventing herself – not just after a painful divorce, but after career changes that came when she least expected them. After her lifelong career in radio came to an end, Carolyn found herself transitioning several times: First to the financial sector, then into health insurance, and finally into real estate, where she remains today.
Divorce is almost always painful – and even when things go smoothly, transitions must take place. Releasing the things that don't serve us, embracing new experiences, and forging new friendships are a few important components of reinventing ourselves when the time comes. After it's all said and done, very few people are the same people they were when they entered their marriages. Intentionally reshaping our lives can lead to great fulfillment and deep joy.
In This Episode
Carolyn discusses with Jennifer the importance of letting go, determining where we really belong, and deciding what to hold onto and what to keep as we reinvent ourselves. During the conversation, Carolyn shares heartfelt advice for making the best of a painful situation and emerging as the best possible version of yourself. Some key takeaways include:
The importance of assessing your situation, looking at your home, looking at all of your stuff. What do you truly want and need?
Understanding that releasing possessions can lead to a great sense of personal freedom. Stuff is just stuff, as Carolyn discovered while downsizing from an 8,000 square foot home in Boston to a 2-bedroom NYC apartment!
Dealing with items that held emotional value at one point, but that are now weighing you down. With Worthy's help, Carolyn rid herself of many pieces of jewelry that were once of sentimental value – items not only from her former spouse but also from past boyfriends and others who were hoping to influence her. She used the money to support herself while she built her new business from the ground up.
How fear can hold us back, and how releasing that fear and stepping forward can aid our transformation.
The value of letting go when you feel stuck; how fixing your situation, learning from painful experiences, and deciding which experiences you'd like to have instead can help propel you forward and prevent you from making the same mistakes over and over again.
The importance of building a network of friends after divorce before you ever think about entering a relationship. Friends can help you work on yourself, recover from your painful past, and embrace life on your own terms as you move ahead.
How dating after divorce can be challenging, and ways to overcome the challenges. Carolyn took a unique approach, dating a few men at a time, but without sexual intimacy. She was very selective and advises other women to be extremely careful with their choices when they feel ready to start dating.
About Carolyn Fox
Carolyn Fox is a New York City real estate expert who specializes in helping families complete complicated real estate transactions that result from divorce. Candid, practical, and loyal, Carolyn is also described as optimistic, energetic, and tenacious.
After spending 25 years as a national radio personality who was twice recognized by Billboard Magazine as Radio Personality of the Year, she enjoyed unprecedented ratings and was inducted into the RI Radio Hall of Fame. While taking time out from radio to raise her children, Carolyn built a nationwide health benefits brokerage firm. She went on to reinvent herself again, this time as a successful New York City real estate professional. She and her children are graduates of NYU.
A lover of dogs, the arts, and her alma mater, Carolyn supports many of her interests including the performing arts, NYU, and canine causes.

//= get_template_directory_uri() ?> //= get_template_directory_uri() ?> //= get_template_directory_uri() ?> //= get_template_directory_uri() ?> //= get_template_directory_uri() ?> //= get_template_directory_uri() ?>
©2011-2023 Worthy, Inc. All rights reserved.
Worthy, Inc. operates from 45 W 45th St, 4th Floor New York, NY 10036