Should I Stay or Should I Go With Kate Anthony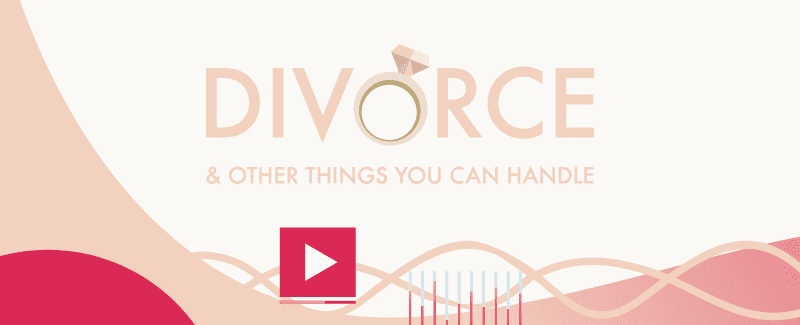 Considering divorce? Wondering whether you should stay or go? Like so many of us, Kate Anthony has been in your shoes, worrying about whether she was giving up too soon, concerned over potentially losing friends and family, and afraid that divorce would damage her children.
If you're in the depths of despair and wondering whether you should leave your marriage or stick with it, this episode is for you. And, if you've already made the decision to leave your marriage, you'll want to listen in for helpful tips and reassurance from Kate, who is the host of the Divorce Survival Guide podcast.
In This Episode
The decision to leave a marriage is never easy: There are a million reasons to stay and a million more reasons to go. In this episode, Kate and Jennifer dig deep, uncovering some common issues that we tend to encounter when deciding whether your marriages are salvageable or if it's time to leave.
Key takeaways include:
How the confusion and overwhelment surrounding your circumstances can lead you to stay in a state of indecision for far too long, wondering what you should do.
Ways in which society's systems keep us bound up in fear and doubt, comparing ourselves to others, comparing our relationships with picture-perfect romantic stories, and feeling like failures when we don't measure up to these unrealistic expectations. Sometimes societal norms and expectations can even lead to self-hate that can keep us from moving forward.
Understanding common emotions and behaviors that manifest when we're caught in indecision: Paralysis, panic, fear, desperation, and feeling stuck are among them.
How codependency can lead to questions about whether we're even capable of surviving without our partners, wondering whether we can make it on our own.
The importance of doing the deep internal work involved with decision making. Focusing can feel difficult and painful, but being rooted in your most authentic self helps forge confidence and build self-esteem.
How working with a therapist or coach can help lay the foundation for decision making, particularly when we're in the midst of painful or uncomfortable emotions.
Understanding that there are many different aspects of ourselves and that tapping into these inner "voices" can help us gain further insight into who we are. Knowing who we are can help us define our values and determine whether our relationships are in line with our needs and desires going forward.
Unpacking common mistakes people make when deciding whether divorce is the right decision.
Tips for regaining your power, owning your reality, and working through your decision, whatever it may be.
About Kate Anthony
Certified life coach and host of the Divorce Survival Guide podcast Kate Anthony helps women through every stage of divorce, beginning with guidance for answering the question about whether to stay in a marriage or leave. When the choice is made to leave, Kate guides them through the divorce process.
When women find themselves in the most disempowering of circumstances, Kate works to bring them back to a place of empowerment, helping them find their strength, confidence, and passion once again. She assists with practical matters too, helping women move forward with concrete plans while putting their children at the center (not in the middle) of all decisions.
In addition to her certification as a life coach, Kate has trained as a relationship coach. She is widely known as an expert in co-parenting, emotional intelligence, and communication.

//= get_template_directory_uri() ?> //= get_template_directory_uri() ?> //= get_template_directory_uri() ?> //= get_template_directory_uri() ?> //= get_template_directory_uri() ?> //= get_template_directory_uri() ?>
©2011-2023 Worthy, Inc. All rights reserved.
Worthy, Inc. operates from 25 West 45th St., 2nd Floor, New York, NY 10036