The Good Divorce with Sarah Armstrong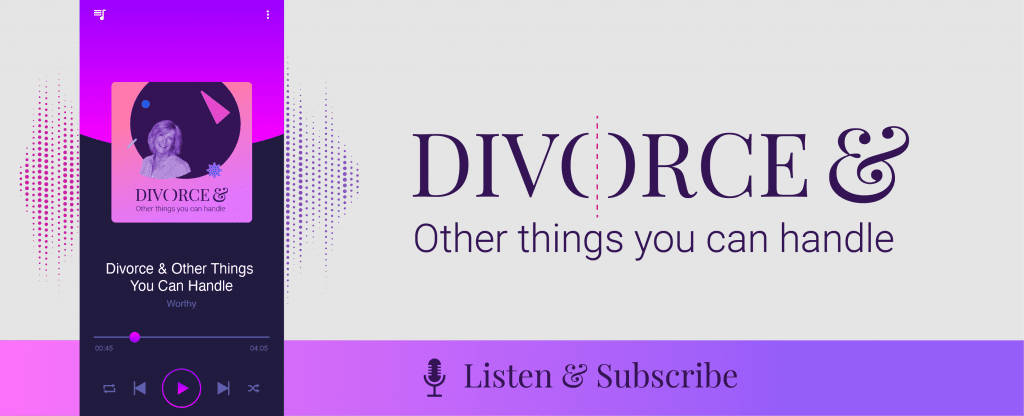 What do we mean when we say a good divorce? How is it possible? How can you go about creating one?

This week, author and business leader Sarah Armstrong joins the Mandy to discuss "the good divorce" and everything that went into her book, The Mom's Guide to a Good Divorce: What To Think Through When Children Are Involved.

In This Episode
What does a good divorce mean to you?
When a couple set aside their emotions and really does what's best for their child.

When a couple divorces, the stakes are high. Couples owe it to their children to ensure that the kids do not become collateral damage in the divorce. You've decided not to be married to each other but you have a responsibility to your children to have a good divorce and show them positive behavior.

Does the "good divorce" make parenting with your co-parent easier or is it more challenging because you need to work positively and collaboratively through issues?
It's a matter of where you want to put your energy – toward the negative or the positive. Do you want to bring up all of your baggage each time you see your ex, especially in front of your children? Or do you want to work together on creating a bright future for your children who have been thrown, without their consent, into a difficult situation?
Sarah: The fact is that it does take effort and you need to start using the "compartmentalization muscle" so that you can separate your emotions from the situation in order to co-parent effectively. You should certainly let those emotions out, just not when you are in the middle of making decisions about your child.
Part of having a good divorce is a mindset – divorce is an action that you take but it doesn't need to brand you or your children with a scarlet letter. It's important to show your children that you can live positively when your divorce and not live with a dark cloud hanging over you.
Did you have active conversations with your ex about having a good divorce?
Sarah shares an inspiring anecdote: When Sarah and her husband realized they needed to get divorced, they went to see a child specialist before speaking to their daughter (who was 7 at the time). The child specialist put things into perspective for them by telling them that their daughter was about to become a "professional traveler" as she would need to travel between her parents' homes for the next 10+ years. At that point, Sarah and her husband decided that they wanted to create the easiest life for their daughter by making sure that none of the responsibility of splitting time between them was on her: each parent would have the basic necessities at their house so that she could easily travel between the two. Sarah and her husband's goal was that their daughter would be able to say: "My parents did all they could to make sure I had the most normal childhood in spite of divorce."

What do you recommend for couples who want to create a vision for a good divorce?
Sarah: It all starts with the parenting plan you make with your lawyer, divorce coach, mediator, or whoever is guiding you through it. The key is to make as many decisions – big and small, for now and for farther down the road – at this time so that it lays a foundation for later. These are decisions about their day to day lives, such as will you buy them a car, how will you pay for college, etc.

The Goal: You want to be able to be parental figures for your children in some way together, such as attending school events and sitting next to or near one another. It should be a positive experience for them, not one full of stress and anxiety about when their parents are going to make a scene. That's what they deserve. Ultimately, you and your ex are going to be linked together for a long time so you need to have a vision for the rest of your lives together – for the big moments and the small moments.
Where there any situations that arose for you that you hadn't envisioned? How did you handle them?
In Sarah's divorce, they decided to split the holidays. After spending her first Thanksgiving without her daughter but with her extended family, she decided that for holidays she was alone for, she needed to change the way she celebrated them. Instead of being miserable without her daughter, she travels and enjoys her time alone.

About Sarah
Sarah Armstrong, currently the Vice-President of Global Operations for Google, wrote The Mom's Guide to a Good Divorce: What Think Through When Children are Involved after going through what she terms as a collaborative divorce. Sarah has been on a mission ever since to help moms understand the process – and benefits – of achieving a good divorce. Sarah loves traveling the world and has been fortunate to travel to 55+ countries. She enjoys exploring new cities with Grace whenever possible. Sarah lives in San Francisco.

//= get_template_directory_uri() ?> //= get_template_directory_uri() ?> //= get_template_directory_uri() ?> //= get_template_directory_uri() ?> //= get_template_directory_uri() ?> //= get_template_directory_uri() ?>
©2011-2023 Worthy, Inc. All rights reserved.
Worthy, Inc. operates from 45 W 45th St, 4th Floor New York, NY 10036