Toning Down the Conflict in Co-Parenting with Dr. Deena Stacer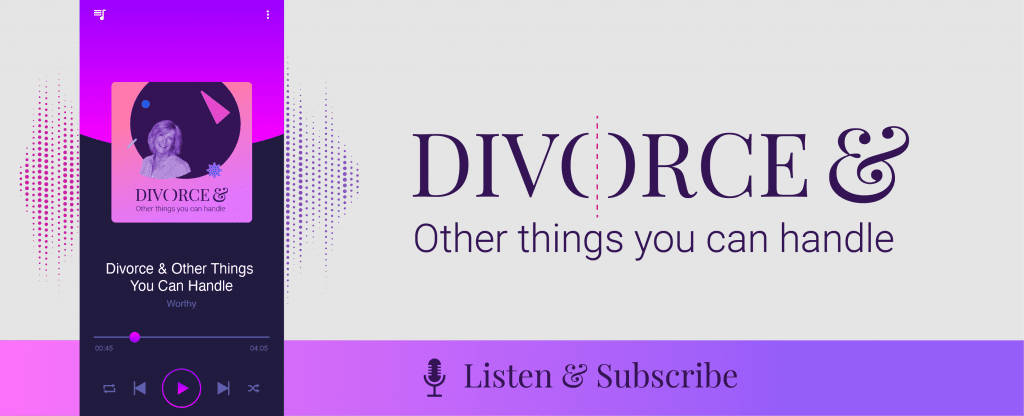 Divorce, co-parenting, and conflict go hand in hand. But what about a situation where you have one or two high-conflict parents co-parenting together? This sounds like a recipe for disaster but it doesn't have to be.

Dr. Deena Stacer joins Mandy this week to discuss how to tone down the conflict in co-parenting, even when there are high-conflict people involved. Dr. Deena has been teaching classes for over 25 years as part of the High Conflict Intervention and Coparenting Program. She teaches skills, strategies, and scripts to help both parents and children get out of the middle of the conflict.

In This Episode
Why would someone want to tone down the conflict?

In high-conflict situations, it takes a parent a minimum of 3 days to fully calm down from seeing the other parent's face. If that parent is distracted by their anger, chances are they aren't mentally or emotionally available for their children who need them.
How to tone down:
Avoid or limit as much as possible any face-to-face contact with your co-parent. When the period of contact is over, get away from the situation as quickly as possible.
Be the parent who has the skills to keep calm in the face of conflict so you can be the "gold medal parent" while the other is working through their anger.
Can this method be effective if only one parent is able to keep calm?

Dr. Deena says that it really can be accomplished by one parent but that person needs to do a lot of work.
When it won't work: when the parent trying to resolve the conflict continues to blame the other parent for the conflict itself.

What's the common underlying cause of high conflict between parents? What drives the conflict?

Anxiety drives conflict. The solution is to remove face-to-face interaction.
One high conflict parent – trust issues, narcissism, personality disorders, substance abuse issues, etc. They are driven to keep the conflict going because that's what they are used to. It will be hard to change this person as they lack emotional intelligence.
Fear of losing their children- this is the fear of losing contact with their children, losing their love, or their children being damaged from the divorce.

The non-high conflict parent, once they've recognized the situation, will be the one to lower the conflict for the children because calm parents = calm children in a high conflict situation.
Cooperative Co-Parenting vs. Conflictual Co-Parenting

Cooperative Co-Parenting

Two parents who believe the other parent has the best interests of the children at heart and that they are important in the children's lives.
Two parents who are willing and able to make and support decisions together so the children have continuity.
Both parents believe that the children should have a quality relationship with the other parent and support that relationship.
Divorcing parents who don't require a lot of guidance from the court – they are able to make decisions for themselves based on the guidelines laid out for them.

Conflictual Co-Parenting

One or both parents believe that the other parent has issues that are detrimental to the children.
One or both parents believe that the other parent does not have the best interests of the children at heart.
One or both parents believe that the other parent is not important in the children's lives.
They need to seek help from the court system but when they get the assistance, one parent doesn't follow the rules/instructions.
At least one of the parents will do whatever it takes to undermine the children's relationship with the other parent.

Parallel Parenting vs. Co-Parenting

Parallel Parenting – a must-do for people who can't get along. What Dr. Deena calls Mom's World/Dad's World. In each home, there is a different set of rules. In this type of situation, parents will need help with making decisions about medical issues and school since you can't take kids to two different schools.
Dr. Deena notes that if you choose this method of parenting, you take the kids out of the middle (no room for "well at mom's house we do this"). When the kids bring up a difference between the two homes, there's the easy answer of "at this house, we do this". Kids are more flexible than we think and will adjust when they need to.
About Dr. Deena
Dr. Deena Stacer is part of the Stacer Family Law firm in San Diego, California. She is the Director and facilitator of the High Conflict Intervention and Coparenting Program, which was established with her former partner, Fred Stemen in 1997. Since that time, she has helped over 3500 conflictual child custody cases and have mediated over 800 divorce cases. She works with parents, children, extended family members and all types of professionals who are involved in resolving conflictual custody cases. You can find online resources available at her academy and ParentsInConflict.com. For more information, call 800-980-0434 or email [email protected].

//= get_template_directory_uri() ?> //= get_template_directory_uri() ?> //= get_template_directory_uri() ?> //= get_template_directory_uri() ?> //= get_template_directory_uri() ?> //= get_template_directory_uri() ?>
©2011-2023 Worthy, Inc. All rights reserved.
Worthy, Inc. operates from 45 W 45th St, 4th Floor New York, NY 10036