Confidence, Entrepreneurship, and the #MeToo Movement with Heather Monahan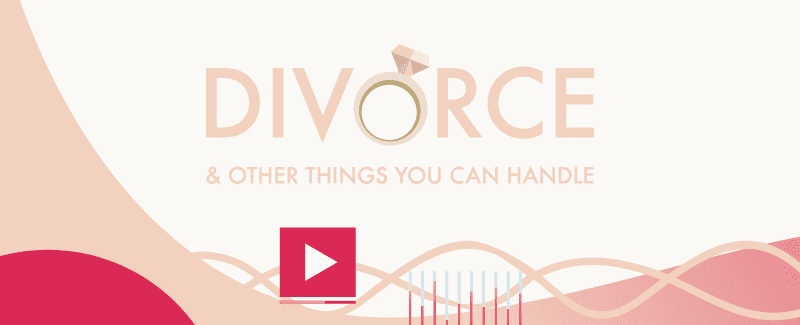 If Heather Monahan's name seems familiar to you, it's likely that you've already been introduced! She's the best-selling author of Confidence Creator, the founder of Boss in Heels, and creator of the popular podcast Creating Confidence, among many other accomplishments.
Heather joins us to discuss confidence, her life as an entrepreneur, and her upcoming TEDx talks on the #MeToo movement. Be sure to listen, as this episode is brimming with inspiration and empowerment.
In This Episode
Heather speaks with Jennifer about her personal journey and the tools she's used throughout her journey to success. Heather grew up poor, one of four children to a struggling single mom. Their family relied on food stamps to get by – and from a young age, Heather knew that she didn't want to spend her future in a continuing cycle of struggle.
From the beginning of her career, Heather placed her focus on creating wealth, hustling like crazy beginning with jobs such as delivering papers, waiting tables, and bartending. Pursuing a paycheck rather than her passions did serve her– but it also backfired in a way. Eventually, she redirected her energy – and she's here to share ways that you can learn from her uphill climb. During the conversation, Heather shares:
Insight into the process of creating confidence and building the life you've always dreamed of.
How the challenges associated with entrepreneurship can lead to incredible rewards. Working for yourself is a grind – but without the putdowns and other issues that are so common in the corporate workplace.
Ways working hard on your own behalf can pay off – financially, personally, and emotionally.
The importance of understanding that we can be our own best advocates or our own worst enemies and acting accordingly.
How mindset can lead to progress, particularly when facing challenges associated with decision-making and risk-taking.
How fear can harm us, stop us from taking the risks that could lead to immense rewards, and prevent us from focusing on our most important goals.
The importance of consistency and recognizing that nothing happens by accident, particularly where success is concerned.
Understanding that confidence is about embracing who you truly are and not caring what anyone else thinks about that. This applies to all areas from business to your personal life and beyond.
Why it's vital to listen to your gut, leverage every opportunity, step into the unknown, and take the heart-stopping risks that are required for creating massive success in your business and your life.
An introduction to Heather's TEDx talk on the #MeToo movement as well as the process of creating a TEDx talk and the benefits that come with presenting ideas worth spreading at TEDx.
Tips for moving forward, recreating, innovating, and growing while remembering that in every moment, we're either creating confidence or chipping away at it.
About Heather Monahan
Best-selling author, keynote speaker, entrepreneur, and founder of Boss in Heels, Heather Monahan spent 20 years climbing the corporate ladder, successfully breaking the glass ceiling. She's one of just a handful of women to officially claim a coveted spot in the C-suite.
During her time as a Chief Revenue Officer in the media industry, Heather received a Glass Ceiling Award. She was named one of the most influential women in radio in 2017, and in 2018, Thrive Global named her as a Limit Breaking Female Founder.
Heather's new book Confidence Creator shot straight to the number one spot on Amazon's Business Biographies and Business Motivation lists during the first week of its debut. Her new show, Creating Confidence, debuted among the top 200 shows on Apple podcast. With guests including Sara Blakely, Ryan Sernhart, Gary Vaynerchuk, and Kaitlyn Bristowe, she has interviewed many noteworthy entrepreneurs and celebrities.
Heather has been featured in USA Today, Forbes, and Fast Company, and she's been a guest on CNN and The Steve Harvey Show. She was recently named as a Guest Professor at Harvard. Heather and her son Dylan reside in sunny Miami, Florida. You can find her at her website, HeatherMonahan.com, which offers lots of free resources for building confidence and living the life you've always dreamed of. Connect on social media, catch her podcast Creating Confidence with Heather Monahan on PodcasteOne and Apple Podcasts, and find her best-selling book Confidence Creator on Amazon and Audible.

//= get_template_directory_uri() ?> //= get_template_directory_uri() ?> //= get_template_directory_uri() ?> //= get_template_directory_uri() ?> //= get_template_directory_uri() ?> //= get_template_directory_uri() ?>
©2011-2023 Worthy, Inc. All rights reserved.
Worthy, Inc. operates from 25 West 45th St., 2nd Floor, New York, NY 10036