How to Avoid the Victim Trap with Carrie Johansson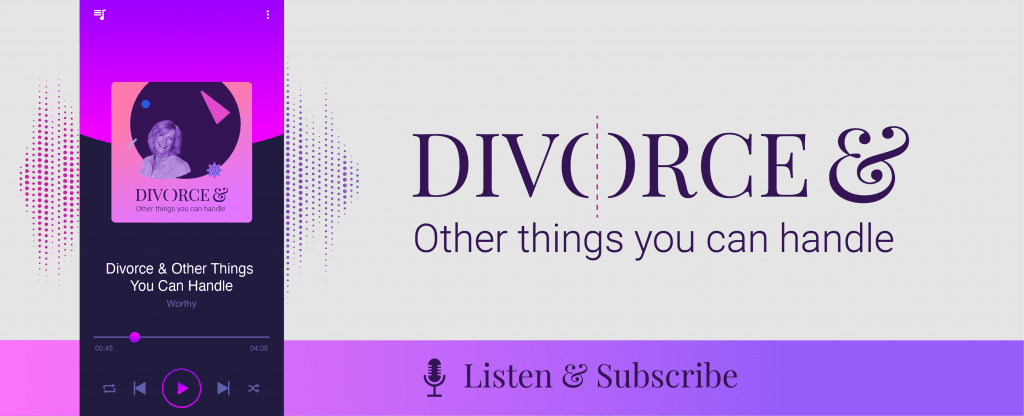 Sometimes, after a tough day or week, you just want to lay on the couch binging TV and eating ice cream. Sure, that might make you feel better but what happens when that becomes your norm and you start doing it night after night?

This week I'm joined by Dr. Carrie Johansson, psychologist and author of Self Help On The Go. Dr. Carrie is an expert in the tactics that help people avoid the victim trap and how to pull yourself out of the victim mindset by making conscious choices.
In This Episode
What does a victim mindset look like?

Bad things happen to people and you can feel sorry for yourself when those bad things happen. The trick is not to become a professional victim and develop behavior where you are constantly asking "why me?", thinking "woe is me", and feeling like you have no power to change your life.

At what point does this mindset shift from healthy healing to getting stuck?

After a tough day or during a tough time, you may want to sit on the couch in your pajamas and binge Netflix. This is fine and can be part of your healing. What separates healthy healing from getting stuck is dosing.
Dosing – There is behavior that's good, neutral, or bad and it's defined by dosing. Here are some examples of each:

Good – Watching a few episodes on your own or with a friend where you are actively watching and tracking the show. This is behavior that can actually move you toward the type of life you want to have.
Neutral – Take a Friday night to yourself because you've had a tough few days and you want some "me" time to watch a few episodes. This is neutral to positive behavior.
Bad – Spending Friday night alone without connecting with anyone else, watching 8-10 episodes while staying up until 2 am, not making dinner for yourself, and completely shutting off. This is negative as it moves you away from the type of life you want to have.

Are people able to recognize for themselves when they've fallen into this mindset?

In the moment, no, because they aren't mindful. They aren't paying attention when they eat the whole container of ice cream themselves or binged Netflix until 2 am.
But if you were to ask them "is it a good idea to eat a whole container of ice cream myself?" or "is it healthy to watch a Netflix series until 2 am?", they would certainly answer "no" because they are able to see that what they're doing is not a good idea.
Carrie's recommendation: Decide on a dosage for yourself – how long will you watch for, how much will you eat, how much will you drink – and by putting yourself in choice mode, you remove yourself from victim mode.
By putting yourself in charge of choosing, you are being more mindful and not allowing yourself to wallow in your sorrow.

Can having this mindset hold you back or harm you? How?

Psychological harm – when you're in this mindset, you're allowing external events and internal negative feelings to guide you.

You can't wait until you feel good to do good.

The victim mindset piles on problems while the healthy mindset turns the problems into choices. How can you make the problem better? How can you avoid that argument? How can you respond differently? Making those choices empowers you.

Are there times when it will work in your favor?

Seeing yourself as a victim ultimately makes you feel lousy because it takes away your feeling of power.
Remember that no one gets away with a "victim-free life", or never has anything bad happen to them, even if you don't see it. It's normal to compare yourself to others but pay attention to when you feel that "woe is me" feeling.

How can you help a friend in victim mode?

A friend in victim mode will often want you to rescue them (take care of problems or tasks) or want you to tell them what to do.
You might be tempted to tell them what to do because the solution seems so easy to you who has a clearer head. But you shouldn't "should" your friend. Instead, invite them into choice mode and be supportive instead of rescuing, challenging instead of bullying. Ask instead of push or rescue.
More About Carrie's Book
Carrie wrote her book differently than other self-help books – short little snippets of what to do in difficult situations.
Each chapter deals with a different emotion or struggle – stress, anxiety, communication – and includes a few different options for how to handle those situations and emotions.
Carrie's favorite tactic: The Cupcake Method of Recovery – Understanding that sometimes life gets overwhelming and you just need to pause and have a moment where you treat yourself in moderation. Taking time that's unproductive can also be healthy because you're not on any sort of deadline or have tasks to do.
Mandy's favorite tactic: Smile – Taking the time to smile 5 times a day for no reason at all or to smile when you say hello to someone. This can work to lift you up during a period of grief. This is a great example of how actions can influence your feelings (instead of the other way around).
About Carrie
Dr. Carrie is a psychologist turned speaker and author. She helps people get out of drama and conflict and into skillful, forward-moving action. Her framework is based on 20 years in private practice and helps release people from negative thinking, overwhelming emotions, and unhealthy habits. Dr. Carrie teaches her methodology to groups from 10-150.

On a personal note, Dr. Carrie works her own program to create a life she truly enjoys. When she isn't outside hiking (243 miles so far this year!), she's inside cooking up something yummy to share with family and friends.

//= get_template_directory_uri() ?> //= get_template_directory_uri() ?> //= get_template_directory_uri() ?> //= get_template_directory_uri() ?> //= get_template_directory_uri() ?> //= get_template_directory_uri() ?>
©2011-2023 Worthy, Inc. All rights reserved.
Worthy, Inc. operates from 25 West 45th St., 2nd Floor, New York, NY 10036