Creating a Parenting Plan with Dr. Deena Stacer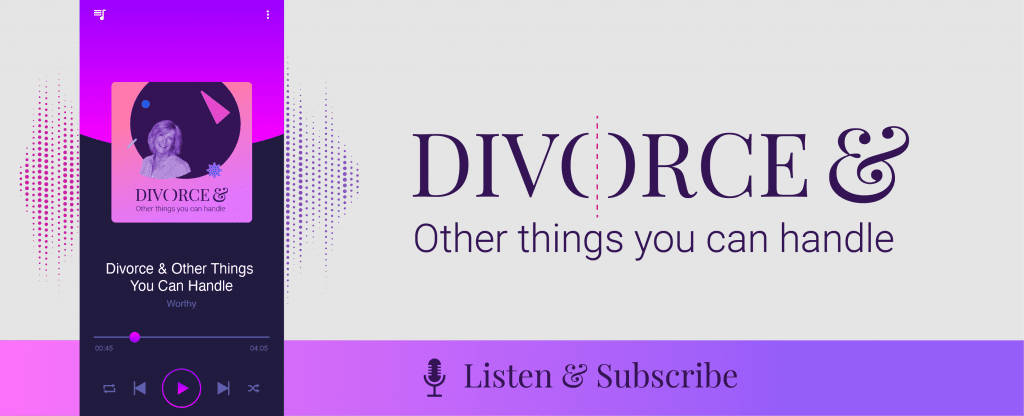 Anyone who has divorced with children knows that you need a parenting plan. You may go into creating this plan thinking it will just be a parenting schedule, but as you start speaking with your lawyer or mediator, you discover that it's much more. Parenting plans can be written to include holidays and special occasions, sick care, business trips, vacations, overseas travel, health insurance, medical expenses, and a whole load of extraordinary expenses. How do you know what to put in and what to leave out?

This week Dr. Deena Stacer joins the podcast for a second episode dedicated to discussing how to create a parenting plan that works for parents and children and avoids creating further conflict.
In This Episode

In order to create a functional parenting plan, you have to get everything out on the table and figure out how you're going to function as two separate houses.
The tighter and more detailed the parenting plan is, the less conflict there is.
How the amount of detail you put into your parenting plan is dependent on the type of relationship you have with your ex and the nature of your divorce. If you and your spouse have an amicable relationship, you can have a basic plan that outlines who gets the kids when and when parenting time begins and ends.
You know your co-parent, how they function as a parent, and what their opinions on parenting are. You also know the flash points of disagreement on parenting issues between you and your spouse so you need to make sure that your parenting plan addresses all of those issues (afterschool activities, private school vs. public school, weekday sleepovers with friends, etc.).
How parenting plans are intended to be living documents that can and should be changed over time.
Dr. Deena and I discuss the following situation: In Colorado (where I live), there is a Right of First Refusal, which means if one parent needs to travel out of state due to work or family obligations, the other parent is offered more parenting time first before the traveling parent makes other arrangements. In Colorado, this right is unenforceable but you can still put in an agreement that it is your intention that the other parent is offered additional parenting time if you're going to be absent overnight. Colorado's position is that it's your parenting time and you can have other people, such as a grandparent, watch your child if you're not able to.
What happens with provisions that are extremely difficult to prove, such as disparagement provisions, and should you have one.
What to do when you want a certain topic covered by the plan, such as an agreement about introducing a new intimate partner to your child/ren, but your STBX doesn't want to talk about it. Do you move to litigation? Do you listen to what your lawyer says?
Dr. Deena shares her experience with funny parenting provisions she's seen added to parenting plans.
About Dr. Deena
Dr. Deena Stacer is part of the Stacer Family Law firm in San Diego, California. She is the Director and facilitator of the High Conflict Intervention and Coparenting Program, which was established with her former partner, Fred Stemen in 1997. Since that time, she has helped over 3500 conflictual child custody cases and has mediated over 800 divorce cases. She works with parents, children, extended family members, and all types of professionals who are involved in resolving conflictual custody cases. You can find online resources available at her academy and ParentsInConflict.com. For more information, call 800-980-0434 or email [email protected].

//= get_template_directory_uri() ?> //= get_template_directory_uri() ?> //= get_template_directory_uri() ?> //= get_template_directory_uri() ?> //= get_template_directory_uri() ?> //= get_template_directory_uri() ?>
©2011-2023 Worthy, Inc. All rights reserved.
Worthy, Inc. operates from 45 W 45th St, 4th Floor New York, NY 10036