Divorcing with Adult Children with Livia DeFilippis Barndollar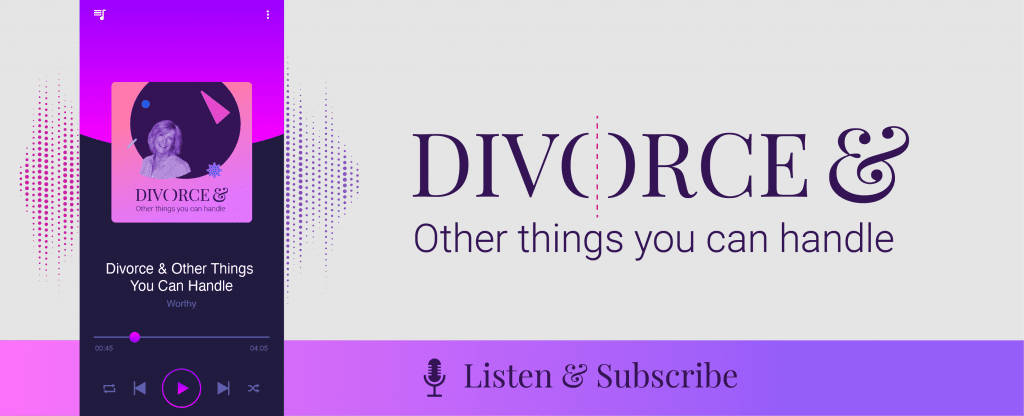 One of the biggest challenges when divorcing parents struggle with is how to manage their young children's lives when the parents are no longer together. You might think that divorcing with adult children (18+) would be a cake walk but in reality, divorcing with adult children comes with its own set of challenges.

This week, family law attorney Livia DeFilippis Barndollar joins Mandy to discuss some of the challenges couples face when getting divorced with adult children.

In This Episode
Who is considered an adult here? What are the concerns when divorcing with adult children?

Couples don't always consider how their divorce will affect their adult children, especially after a long marriage.
"Adult children" can mean anything – for some parents, their children have recently moved out but are still young. For others, their children have begun their own families. 
The biggest issue for couples divorcing later in life that Livia has seen in her experience is that these couples were looking forward to that next stage of life (slowing down, traveling, enjoying a second home) and suddenly they are being forced to make a lot of major life decisions together with the whole divorce process.

When you are divorcing with young children, your goal is to shield them from the details and negotiations. Is that the aim with adult children? Or do we let them in more?

Livia: It's important for parents to remember,  even for adult children, that you are still their parent. Parents may turn to their adult children for advice or to vent but it's actually not a good idea to burden them with these issues. No matter their age, children don't want to feel responsible for their divorcing parents. 
It might be more challenging for couples divorcing with adult children since they have seen more of the marriage and have formed opinions. 
Livia: I have often heard of adult children asking their divorcing parents "why did you wait so long?" But you should leave the divorce process out of the interactions with your adult children. 

How do you advise clients who have adult children who try to get involved in the issues between the parents, such as the financial settlement?

Livia: I advise them that they need to find a way to kindly tell their children to leave these issues between the parents and not get upset as they are not something for them to worry about.
The basic rule: Don't make your children feel like they need to be messengers or that they are the cause of the divorce. This is easier to remember with younger children and parents can forget this rule with adult children. 

Can you involve your children in some of the decision-making around divorce? Such as when to sell the house, especially if they are still living there. 

Sometimes this happens, whether you want it to or not. Mandy brings this example of a client with a daughter about to move out to college and not wanting to sell the family home until after she's moved out.
Livia: Ultimately, this is a decision that needs to be made by the parents, with or without the consideration of the child. In a case like Mandy's, you might need to actually revert to a parenting tactic for younger children of making the best of it, telling them that this is the reality right now and asking what the parents can do to make the transition easier?

Are there times when it is appropriate to involve adult children in the parents' divorce? Specifically when parents are in or headed toward their golden years.

As parents head start making the big decisions about the future, they need to think about themselves and what will be best for them – will they go into a care home or not? Will they put money aside for emergencies, etc. Ultimately, these decisions should make things easier for their children but they don't need to involve their children the decisions. It would be better to use a wealth lawyer or another divorce professional for advice since they are a neutral third party.
A time when these decisions become more difficult is when the divorcing parents have been married before and there are stepchildren and possibly wealth involved. 
Children might not trust their parents' decision-making when they reach a certain stage of life. Even if that's the case, this doesn't mean the family gets to take over and make all the decisions. This would be another good opportunity to use a divorce professional.

What happens in a reverse situation where a parent comes to their adult child for advice about leaving their marriage?

Livia says: The adult child needs to tell their parent that, while they are there to support them and be their ally, they cannot act as a mediator between their own parents.

Livia's final message: As painful as it might be to get divorced later in life, this is an opportunity to look at your goals and find the resources to help you achieve them. When you make your choices, try to leave the regrets out of it. Rely on family and friends for what they're good at – loving you. 
About Livia
Livia DeFilippis Barndollar is a family law attorney with the law firm Pullman & Comley with more than 35 years of experience. Based in the firm's Westport, Connecticut, office, she also serves as co-chair of Pullman & Comley's Appellate practice, with a focus on family law appellate matters. In addition to representing parties in dissolution of marriage cases and marital and premarital agreements, she has also represented children in the divorce process.

Livia is a past president of the Connecticut Bar Association and of the American Counsel Association. Livia wrote the chapter on alimony for the Lexis Nexis Connecticut Divorce Handbook, and has served as an editor for the Connecticut Bar Journal since 1985. She is also an editor at large for the Family Advocate, published by the American Bar Association's Section of Family Law, and has frequently presented at educational programs at both state and national levels.

//= get_template_directory_uri() ?> //= get_template_directory_uri() ?> //= get_template_directory_uri() ?> //= get_template_directory_uri() ?> //= get_template_directory_uri() ?> //= get_template_directory_uri() ?>
©2011-2023 Worthy, Inc. All rights reserved.
Worthy, Inc. operates from 45 W 45th St, 4th Floor New York, NY 10036