Staying Healthy as You Age With Barbara Hannah Grufferman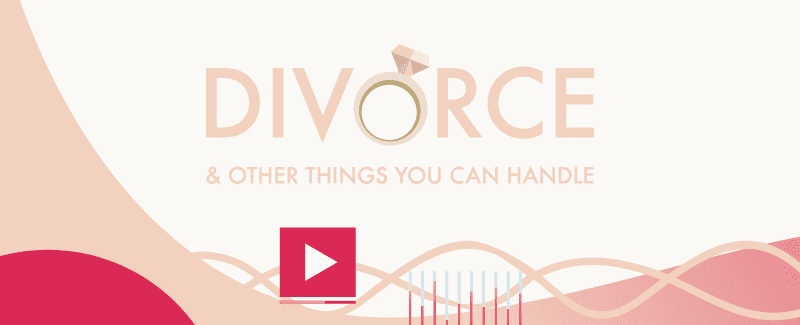 Have you ever heard the saying "Health is wealth?" Of all the investments we make, those that provide a positive impact on health are among the most important. Award-winning author and positive aging expert Barbara Hannah Grufferman joins us this week with actionable advice on staying healthy as we age.
Let's face it: Many of us feel at least a little bit apprehensive about getting older. Misinformation makes it difficult to determine the best course of action to take toward better health, and the stress of divorce and other life events can compound the issue, leaving us more vulnerable to illness. Barbara hopes to help us change all that. Since turning 50, she has turned to running as an important tool for enhancing health – and since becoming a runner, she has completed numerous races including several half marathons and marathons.
Not only is Barbara on a mission to help people make fitness a priority after 40, but she's also deeply dedicated to the idea that age isn't just something to be accepted or embraced; instead, it's possible to love our age and enjoy these beautiful decades of our lives.
In This Episode
Barbara speaks with Jennifer about loving ourselves where we are right now, positive aging, and how to feel great about ourselves no matter what our ages. While we can't control the fact that we are getting older, we can control the way we do it.
Learn why it's important to look at life as a series of choices including small choices that add up to meaningful results over time, and larger life-changing ones like whether to divorce, change jobs, or move.
How an analytical approach to choices can help us achieve a full, rich life without being overwhelmed.
The importance of working toward overcoming the urge to avoid issues that leave us feeling uncomfortable, particularly aging-related issues that can have an impact on our health and wellness.
Why we should ask questions about our wellbeing, particularly when assessing potential risks.
How little things like our hair, makeup, and clothing choices can have a huge impact on the way we feel. Embracing our age doesn't mean letting ourselves go!
Tips for finding joy and happiness in our bodies; doing things that make us feel good can be a catalyst for positive aging.
How it's never too late to start exercising, eating better, and engaging in self-care routines that help us feel and look our best. Start where you are and create a plan for moving forward.
How moving our bodies is the key to aging better in terms of strength, bone density, enhanced sleep, improved circulation, mental health, and more. Many of us spend more than half of our lives as post-menopausal women.
How healthy habits are built one on top of another. Building just one healthy habit can pave the way toward many more positive habits in all areas of our lives.
The importance of finding your "Why" when taking steps toward improving health.
Tips for setting ourselves up for success as we age, so we're strong enough to face challenges we encounter along the way.
About Barbara Hannah Grufferman
A recognized expert on positive aging, Barbara Hannah Grufferman, is the author of two books including the multi-award-winning Love Your Age: The Small Step Solution to a Better, Longer, Happier Life which was published by National Geographic and branded by AARP in February 2018.
Barbara's first book, "The Best of Everything After 50: The Experts' Guide to Style, Sex, Health, Money and More," is a highly regarded resource for women over 50, and one of the first books to focus on the power of embracing your age. She also contributes to AARP and Thrive Global, consults with multi-national companies that seek to engage with the 45+ consumer, and has been a spokesperson for several of them. If you'd like to see more from Barbara, tune in to the AARP YouTube channel for "The Best of Everything with Barbara Hannah Grufferman". You can also connect with Barbara on her website and social media.

//= get_template_directory_uri() ?> //= get_template_directory_uri() ?> //= get_template_directory_uri() ?> //= get_template_directory_uri() ?> //= get_template_directory_uri() ?> //= get_template_directory_uri() ?>
©2011-2023 Worthy, Inc. All rights reserved.
Worthy, Inc. operates from 25 West 45th St., 2nd Floor, New York, NY 10036