Woulda, Coulda, Shoulda – A Divorce Coach's Guide to Staying Married with Jennifer Hurvitz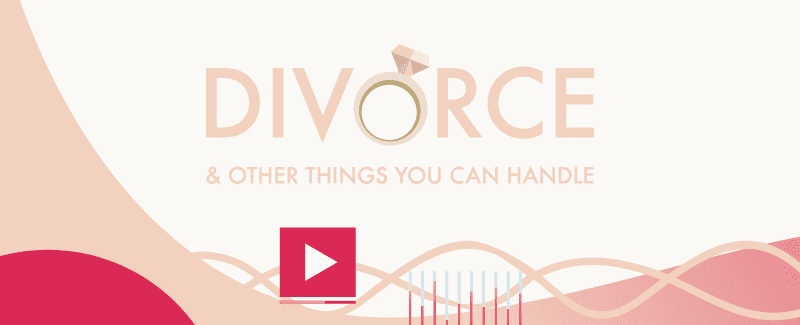 What if someone could share life lessons for a successful marriage, based on their own discoveries after going through divorce and helping countless others with relationship issues in the real world? There's no need to wonder: Jennifer Hurvitz is a relationship coach who knows what it takes to weather life's storms and enjoy healthy, lasting marriages. Best-selling author of Woulda, Coulda, Shoulda – A Divorce Coach's Guide to Staying Married, Jennifer offers a no-nonsense approach to the realities of divorce, plus an insightful view toward what the "greener grass" on the other side of the fence really looks like.
In This Episode
Our host Jennifer meets relationship coach Jennifer Hurvitz for an insightful discussion on the realities of divorce and what happens afterward. During the conversation, Jennifer touches on ways to remain healthy and positive through the process of divorce and during the aftermath, particularly when kids are involved. Highlights include:
The importance of putting your relationship with your partner first, whether you're working on your marriage or dating after divorce.
Working through the "Woulda, Coulda, Shoulda" issues that derailed your marriage in the first place. Taking ownership of your part in the marriage's failure and learning important lessons to carry with you for success and happiness in the next phase of your life, including new relationships after divorce.
What happens when your marriage is in trouble; how the experiences of others can help you sort out your own problems and perhaps save your marriage.
How to help and encourage friends who are dealing with divorce; simply being there for them can help and it can make your friendship stronger.
The importance of keeping yourself safe if you're in a toxic relationship or if a relationship has become abusive.
How the realities of divorce are often much different than they're perceived, particularly if you are sharing custody with an ex. The grass is not always greener on the other side.
The importance of doing research and looking into whether your marriage is fixable if you haven't yet divorced.
Thinking about patterns that might have an impact on your next relationship.
Listening to others who have been through divorce, and take away important lessons from them concerning the difficulties you might encounter if you're currently married and you decide to move forward with divorce.
Knowing who you are and figuring out what you need in your next partner before moving forward into dating; it can take a year or longer to determine where you lost yourself and how to pick up the pieces, become whole, and then embrace the next phase.
Jennifer's recipe for a successful marriage: Four essential points for creating intimacy, building a healthy family, effective communication, and cultivating kindness. Recognize that everything can get better if you work on it together. Hint: You can use these points to create a successful partnership, even if you aren't planning to marry again anytime soon.
About Jennifer Hurvitz
Jennifer Hurvitz is a best-selling author, relationship coach, and host of the Doing Divorce Right podcast. Mom to two teenage boys, Charlotte resident Jennifer has been happily divorced since 2014. Via her popular blog, The Truth Hurvitz, she helps people understand that happiness and divorce can go hand in hand – plus she provides real-world advice for dipping one's toes back into the dating world when the time arrives. Jennifer loves to share insight on staying in successful marriages too! If you think her name sounds familiar, it just might be. Jennifer has been featured on Bustle, Scary Momy, SuburbanMisfitMom, OprahMagazine.com, and many other publications.
//= get_template_directory_uri() ?> //= get_template_directory_uri() ?> //= get_template_directory_uri() ?> //= get_template_directory_uri() ?> //= get_template_directory_uri() ?> //= get_template_directory_uri() ?>
©2011-2023 Worthy, Inc. All rights reserved.
Worthy, Inc. operates from 45 W 45th St, 4th Floor New York, NY 10036