Boldly Taking Life and Love into Your Own Hands with Ann Cutbill Lenane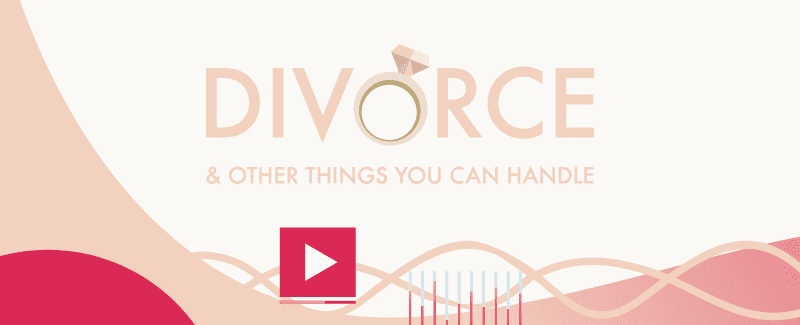 If you're among the millions of women for whom dating after divorce is a reality, our discussion with Ann Cutbill Lenane is for you. Searching for love – or simply dating for fun – comes with frustrations and challenges such as being ghosted or searching countless online profiles in hopes of finding a connection.
As a busy mom to college-age daughters and founder of a group called Wise and Wonderful Women, Ann has faced some unique challenges. Along the way, she's learned that boldness, courage, and a lighthearted approach makes all the difference, particularly when you're searching for romance.
The implications of age come into the conversation too, as Ann explains how her decision to mention her age in her viral taxi ad led many to question whether she was ruining her chances by openly stating that she was "56, fit, and looking for love."
In This Episode
Ann and Jennifer share some real talk about the realities of dating after divorce, particularly while balancing the demands of work and family. During the conversation, Ann shares some of her own unusual experiences with dating, searching for a great relationship in NYC's crazy dating environment.
Learn why it's important to be open and honest, particularly when it comes to revealing your age, sharing your true appearance, and more.
Age can seem like a challenge in our society, particularly for those in the over-40 category. In other cultures, wise, wonderful women are revered; shifting your own thoughts about your age can be wonderfully empowering. It's time to change the dialogue.
Connecting to the depth of who you are is an important component in taking control of your own life and finding the amazing relationships that you desire.
After divorce, dreams, and goals change and develop as time passes. Habits and beliefs can change as you learn how to live your life on your own terms.
How our connections with other women can help us form resilience in all areas of life as we share lessons we've learned along the way and come to realize that we can move forward powerfully at any age.
How important it is to watch out for red flags; listen to your intuition when searching for connection and understand that there are very good reasons why certain situations make us feel uncomfortable.
The importance of conveying that you have the time, energy, and desire to connect with others when dating; some tips for how to come across as a whole person and a fully participating partner.
Tips for searching dating profiles to find potential dates based on our own desires as well as theirs; the importance of transparency and owning who you are without airbrushing our lives.
About Ann Cutbill Lenane
Ann Cutbill Lenane has been a Manhattan residential real estate broker for 35 years and as one of NYC's top real estate professionals, was recently voted Broker of the Year. Nicknamed "Annie Gets it Done," she's also famous for a viral commercial she ran in NYC cabs, "A Man for Ann!" If you recognize Ann, these might just be a couple of reasons why.
There's one more reason you might recognize Ann: She's the founder of "Wise and Wonderful Women," a group where women can find connections and develop friendships while enjoying free informative, inspirational dinners and events and supporting one another.
A divorced mom to two college-aged daughters, Ann has a few tears and fears about her soon to be empty nest. Even so, she keeps on giving, running a summer literacy camp on the Bahamian island of Eleuthera, fundraising and supporting God's Love We Deliver, helping families with children who have cancer via Candlelighters NYC, and taking an active role on the Host Committee for the fabulous benefit concert "Love Rocks." Anne is also a member of the new Creative Council for THE SHED. Last but not least, Ann reminds us that she's 57, fabulous, and looking for a man who loves his mom, but doesn't live with her

//= get_template_directory_uri() ?> //= get_template_directory_uri() ?> //= get_template_directory_uri() ?> //= get_template_directory_uri() ?> //= get_template_directory_uri() ?> //= get_template_directory_uri() ?>
©2011-2023 Worthy, Inc. All rights reserved.
Worthy, Inc. operates from 25 West 45th St., 2nd Floor, New York, NY 10036