Your Money Personality with Ivy Menchel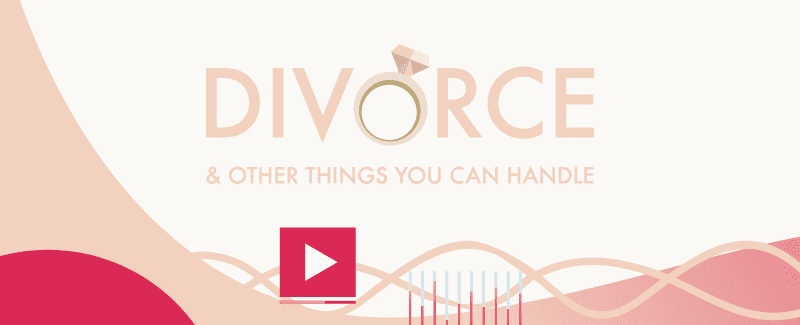 Have you ever heard the term "money personality?" In this episode, certified financial planner and certified divorce financial analyst Ivy Menchel provides insight into your money personality, along with solid advice for making sound financial decisions to help you transition smoothly into the next phase of your life.
When going through divorce, money is one area in which emotions run high and conflict becomes intense. Often frightening and almost always fraught with uncertainty about what the future might hold, financial issues are a point of contention in most divorces. Questions about money can make it difficult to come to a resolution and move forward – and the process of coming to a fair, equitable settlement can be expensive.
If you've ever found yourself wondering why you have certain thoughts and feelings about money, this episode is for you. Along the way, you'll learn why it's so important to understand your money personality and much more.
In This Episode
Ivy speaks with Jennifer about the financial implications of divorce, sharing deep insight into the emotional aspect of money and how it is an essential component to understand when going through a divorce. During the conversation, Ivy discusses the five types of money personalities and how they play a role in divorce.
Learn why it's important to understand your own money personality as well as that of your spouse.
Money and emotions are interrelated. Knowing and understanding your money personalities can help make the process of divorce run more smoothly.
Money emotion forms early. Habits and beliefs begin in childhood and evolve through life, and are influenced by family, cultural practices, and more. Money means different things to different people, and it has an impact on the fears we experience.
Large transactions typically involve more emotional input than small ones, and divorce is at the top of the list of financial transactions as well as one of the most emotion-filled. Conflict often arises during marriage and divorce due to differences between money types.
There are five main money personality types: Amasser, Avoider, Hoarder, Money Monk, and Spender, along with a few minor money personalities. Ivy touches on each to help you find your type and understand the implications.
Tips for negotiating with people who have different money personalities, particularly during the divorce process.
About Ivy Menchel
Ivy Menchel is a certified financial planner practitioner, a certified business exit consultant, and a certified divorce financial analyst. Since beginning her career in 1993, she has worked alongside divorce mediators, matrimonial attorneys, and countless clients to address the financial issues that accompany divorce while assessing how clients may best attain fair, equitable settlements. Ivy has been a guest speaker on many television and radio talk shows, and is a regular contributor to several publications.
Ivy is on the Board of Directors of the Association of Divorce Financial Planners. She is a member of the Family and Divorce Mediation Council, New York Association of Collaborative Professionals, Women President's Organization, New York Business Forum and Director of a New York City chapter of the National Association of Divorce Professionals. She is committed to helping all clients make sound financial decisions today that serve them into the future. Ivy strives to bring confidence and financial independence to individuals and couples who are facing life-changing events.

//= get_template_directory_uri() ?> //= get_template_directory_uri() ?> //= get_template_directory_uri() ?> //= get_template_directory_uri() ?> //= get_template_directory_uri() ?> //= get_template_directory_uri() ?>
©2011-2023 Worthy, Inc. All rights reserved.
Worthy, Inc. operates from 25 West 45th St., 2nd Floor, New York, NY 10036