What Cross-gender Friendships Can Teach Our Kids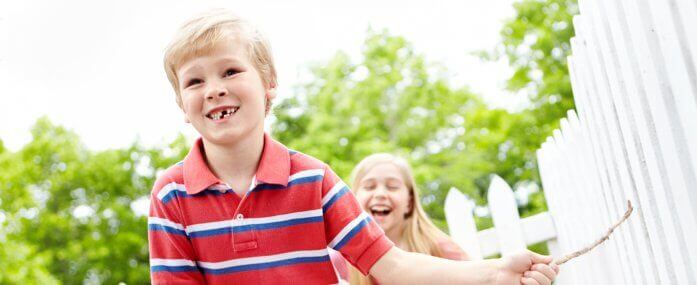 When he was three years old my son formed a close friendship with another girl in his daycare, Maddy*. Because she was also being raised by a divorced mom, and our weekends aligned, we fell into regular playdates. We'd meet at restaurants on nights we didn't want to cook and helped each other out with rides to the airport.
At the time, it was perfectly normal for a boy to play with a girl. We didn't think much of it, and neither did they. Simple board games, running around a playground and playing 'pretend,' neither her mom nor I worried about any possible gendered nature of their activities.
Statistically speaking, cross-gender friendships are normal in younger children but dwindle rapidly as children age. By age six, cross-gender friendships are so rare that in a group of kids playing on the playground you'd only expect to see 1 girl-boy group for every 11 same-sex group.
There are many reasons for this; from social conditioning to types of play, but most experts believe this can have a detrimental impact on later development, social skills and growth of both genders. As a divorced mom, I think the gender-segregation of friendship can have a horrible impact on marriages.
Marry your best friend. Passion has its ups and downs, so friendship is the bedrock of a successful relationship. These are common ideas about marriage, and relationships that are often touted in marriage advice columns, self-help books, and in counseling. But how are we supposed to create a friendship with our romantic partner when it's not a skill we've practiced in decades?
In my opinion, the gender divide and the split between boys and girls that becomes almost universal by middle and high school harms our relationships later in life. We've lost the ability to form cross-gender friendships as we age. Then we enter the world of dating to find a life partner without this skill set. Also, the idea that our romantic partner should be our best friend places too much pressure on that relationship to fulfill all our emotional needs. Is it any wonder that so many marriages end?
How are we supposed to create a friendship with our romantic partner when it's not a skill we've practiced in decades?
While it's only an anecdotal observation, I've noticed that the men in my life who can form and maintain platonic friendships with women have overwhelmingly been raised by single moms. My son and I have a close relationship. He knows I have my own interests – knitting, reading, running and yoga – and observes me prioritizing them in my life. Our bedtime routine includes bedtime stories, cuddles, and talking about our day. He's interacting with me not just as a mother but as a person.
Seeing a woman as a person is one of the benefits for boys being raised by single moms. I firmly believe it will help my son form relationships and friendships with girls later in life. It's also hard to stick to rigid gender roles when it's mom using the screwdriver and hammer to put together furniture and hang pictures.
Beyond that, why not encourage and do more to foster cross-gender friendships as our children get older? If they're straight, it could be an overlooked skill to help them form successful romantic relationships later in life.
Even though they're both in different schools now, and the custody schedules have changed, we still try to get Maddy and C together once every few months. It's easy to find gender neutral activities that they can enjoy together. Swimming and diving for toys in the pool, climbing in the play structure at the children's museum, board games if it's rainy outside. Even though they're both over age six, neither of them have shown any reluctance to getting together for playdates.
Friendship is a normal and healthy part of life. Cross-gender friendships can, and should be, a normal part of our children's lives, too.
//= get_template_directory_uri() ?> //= get_template_directory_uri() ?> //= get_template_directory_uri() ?> //= get_template_directory_uri() ?> //= get_template_directory_uri() ?> //= get_template_directory_uri() ?>
©2011-2023 Worthy, Inc. All rights reserved.
Worthy, Inc. operates from 25 West 45th St., 2nd Floor, New York, NY 10036