How Single People Should Plan for Retirement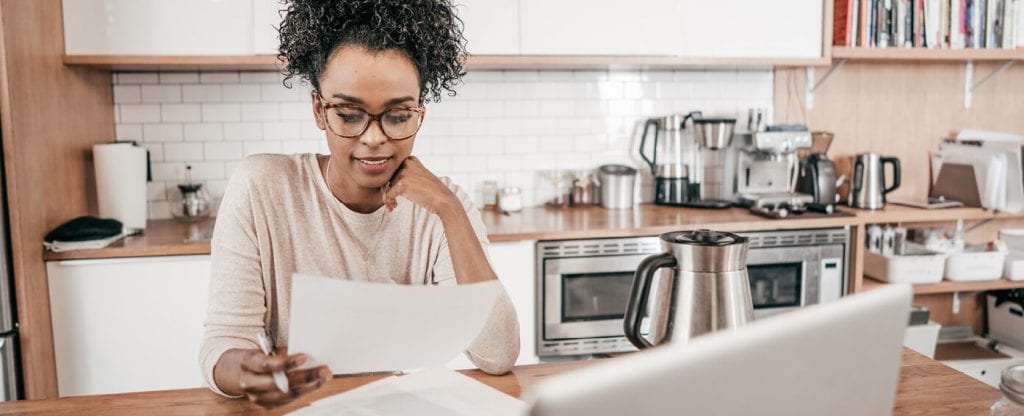 By Chris Taylor via Considerable

Watch any commercial for a financial services firm, and you'll almost inevitably see images of couples.
It's a nice picture, but one that hardly reflects the new reality of American life.
About half of all adults nowadays are single. In 1960, it was fewer than a third. And it's not just young people who are flying solo: Roughly 20 million of those singles are over the age of 65.
Many of those people have never been married, some are divorced, and some are widowed. Some may be living with someone, but not officially hitched.
But while the solo life has plenty of perks, not having another source of income and support leaves you vulnerable to the financial setbacks that almost inevitably occur as the years go along.
A study from the National Endowment for Financial Education which looked at the pattern of men's earnings over their working lifetime, found that by their late fifties, 27% had an unemployment spell that lasted at least one year—and 14% had had those spells four or more times. By their sixties, over 90% said they'd had at least four income drops of 10% or more.
Not surprisingly, a recent survey by Northwestern Mutual found that single people were nearly twice as likely as married people to say they felt financially insecure.
If you're over 50 and single, make sure to focus on these four key areas.
Building a financial cushion
If you are one-half of a couple, in times of financial challenge—such as job loss, for example—you can lean on your partner for income and often health insurance, too. When you're single, the margin for error is often narrower.
Planners generally recommend that couples try to save an emergency fund that covers at least three months' worth of living expenses. But ideally, single people should try to stash away more, says Sean Pearson, a financial planner in Conshohocken, Pa.
While that may seem like a lofty goal, pick a manageable amount to save from each paycheck and let your stash build up over time. Most bank accounts will let you make automatic transfers so you can move the funds out of your checking account before you have a chance to spend them.
Creating a safety net
If you're working, you need disability insurance, which will replace a portion of your income in the event you become unable to work.
But that's even more true for singles, says Pearson: "Often in life, care is provided by a spouse or a child, so single people may have fewer options."
"Often in life, care is provided by a spouse or a child, so single people may have fewer options."
Financial planner Sean Pearson
While many employers provide disability policies as part of a benefits package, they generally cover only 60% of your income. Premiums for non-employer plans vary depending on your age and job, among other things, so check with an insurance broker to see what a policy would cost.
Older singles should also consider a long-term care policy, says Pearson, which can help offset the cost of in-home care or a stint in a nursing home later in life. For the most part, basic Medicare doesn't cover that cost.
The catch: Long-term care policies aren't cheap. Depending on your age and how much coverage you want, premiums could be several thousand dollars a year. But you'll generally get a better deal if you buy in your fifties, since premiums climb steeply with age.
Planning for tough decisions
This is a tough area for just about everyone. But for singles, it can take a little more thought and planning.
For instance: Who will the beneficiaries of your various retirement accounts? Who will decide on your health and financial matters, should you become incapacitated? Presumably you want to be the one making those critical decisions now, rather than someone else making them for you later on.
Make sure you have critical estate planning documents in place: A will, durable power of attorney, and a health care directive. Ideally, the person making health care decisions should live close enough to come to meet you at a hospital, if necessary. You'll also want to make sure that your financial decision-maker has the necessary information to access your accounts.
Saving for retirement
In some ways, this can be easier for unattached. Your retirement goals and plans are your own—you don't have to combine them or clear them with anyone else. You can decide how much risk you're willing to take with your investments, without having to worry about someone else's ambitions or fears.
And if you decide your dream retirement takes place at a small cottage on the beach, or the mountains in France—well, you don't have to convince anyone else to follow the same path.
That said, financing your dreams can be harder when you're not sharing in someone else's pension, IRA, and Social Security benefits. "Singles have to save more," says Pearson. If you're over 55, try to take advantage of catch-up provisions for your 401(k) or IRA, which allows you to save an extra $6,000 or $1,000 a year, respectively, on top of the regular limits.
Come retirement, you may want to try to find a way to generate some guaranteed income, says Ashley Folkes, a financial planner in Scottsdale, Ariz. One way to do this is to put a portion of your savings into an annuity, which will guarantee monthly payments for the remainder of your life. Says Folkes: "Single people need to understand that they have to carry the load on their own shoulders."
This article originally appeared on Considerable, a new media brand for people who are redefining what it means to grow older and looking forward to what's next.
//= get_template_directory_uri() ?> //= get_template_directory_uri() ?> //= get_template_directory_uri() ?> //= get_template_directory_uri() ?> //= get_template_directory_uri() ?> //= get_template_directory_uri() ?>
©2011-2023 Worthy, Inc. All rights reserved.
Worthy, Inc. operates from 45 W 45th St, 4th Floor New York, NY 10036