Your Biggest Money Concerns During COVID-19 And What To Do About Them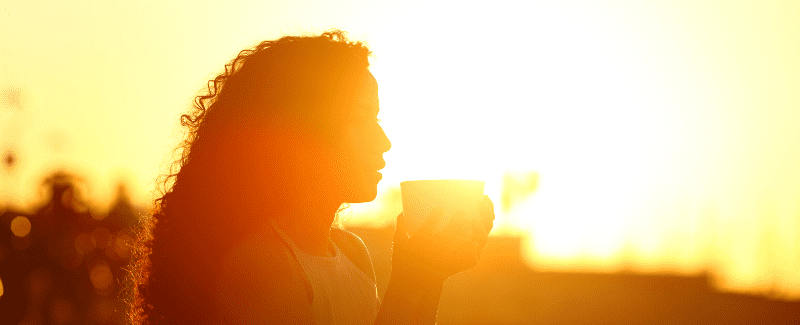 In a scary time like this, you may find yourself being consumed by fear and concern over two of the biggest issues out there – health and money. We want to discuss some of the major financial concerns you may be having right now, how to sort through them and what options and solutions exist to help get you through this time.

If you've been through a divorce or other major life transition, chances are you needed to evaluate your finances. Now is another chance to do that and, with the right tools, it can be a smoother process.
Start With Your Budget
Your budget is the best place to fully understand your finances, whether that be your personal budget or the one for your household. If you're new to budgeting, whip out your phone because there are tons of useful apps that can help you get a better idea of what you're spending and where.
What can you cut? Go through your expenses list and see what things you absolutely need right now and what things you don't. You need food, water, and electricity. Everything you need to survive should definitely stay on your list.
Are there alternatives? Once you've gone through all those things you NEED, think about the other items on your list and consider what alternatives exist. Maybe there are name brand items on your shopping list you can swap for alternative or generic brands. If there is anywhere you've chosen a premium option, reconsider how the less expensive option will serve you for now.
Is there anything left over? If so, set it aside. There are lots of ways to make this money work for you right now which we'll go through below.
Create An Emergency Fund
Financial advisors often give this piece of advice: calculate how much money you need to live on for one month and then make sure to have 6 months of living expenses saved up for an emergency fund. If you already have said emergency fund, good for you! If not, now is the time to put that money aside, even if things aren't looking that bad for you. Recession or no recession, global pandemic or no global pandemic, having an emergency fund is always a good idea.
Credit Card Debt
For many people, credit card debt was a major concern way before we had ever heard of COVID-19. The good news is that many credit card companies are offering relief to their clients. Find out exactly what your credit card company is offering by visiting their website and you can also take a look at this list from Credit Karma. In general, the relief comes in the form of waived fees and delayed payments.

However, pay attention to banks as most are continuing to charge interest on credit card balance. If you need to skip a payment in order to conserve cash, make sure you know exactly how much that is going to cost you. You can use this calculator from Savvy Ladies to figure that out.

Retirement Accounts
If you are not strapped for cash, your best course of action when it comes to your retirement account is to leave it be. Remember that there will be a time after this pandemic and you will need that money to live on when you are retired. So let borrowing from a retirement account be a worst-case scenario action.
If you find that you have no other option than to take money out, you can do so and the US government has put measures into place that will help you. Under normal circumstances, if you withdraw money from your retirement account early, you pay a withdrawal fee plus the withdrawal amount is taxed. The CARES Act allows individuals who are under 59 ½ to withdraw up to $100,00 without having to pay the normal 10% withdrawal fee and you have 3 years to pay taxes on the withdrawal (you can even pay a portion each year). To qualify for this benefit, you need to be able to prove your finances were adversely affected by the pandemic. The Washington Post has some helpful FAQs on this.
Student Loans
The government has put in place measures to allow individuals with student loans to be able to temporarily stop making their loan payments until September 30th, 2020. If you are able to make payments during this period, you can do so. In addition, during this same period, the interest on federal student loans is set at 0%. There is plenty of information on the Student Aid website.

Let's look at some other big-ticket items on your budget that could be affected by COVID-19.

Utilities
If you do not think you will be able to cover your utility bills, the first thing you should do is contact the company. You can either call them or check their website to see what policies they have put in place for people who cannot pay their bills right now. Most companies will not shut off services while there is a global pandemic going on and some are waiving their late fees. Be aware that these bills will need to be paid so if you can pay some of the debt now, you'll thank yourself later when you don't have a giant bill.
Car Insurance
With more people staying inside their homes, fewer people are on the road and that means fewer accidents. With fewer accidents to cover, the large auto insurance companies are giving back a portion of premiums to their customers. This comes in the form of a credit to future premiums. Checkin with your insurance company to see if this applies to you.

Rent Payments
If you are a renter and will not be able to make your payments, know that many states have banned evictions for the time being. Check this list from Million Acres to see if it applies in your city or state.

You also must be in touch with your landlord to let them know exactly what's going on. If you have lost your job or been furloughed, have the proof ready to show them in the event they ask for it. You may also be asked to provide a financial statement.
Mortgage Payments
There are also provisions in The CARES Act for mortgage payments which will be a relief to many. Since mortgages themselves are complicated, so too are the provisions but you can find some basic info in this Guide to Coronavirus Mortgage Relief Options.

Finding New Sources of Income
Besides looking for the best ways to save money right now, you should also explore money-making options available to you.
If you have lost your job, look for virtual opportunities out there such as becoming a virtual assistant or virtual tutoring. These are things you can do for now until things return to normal or, if you like it, become a new job going forward.
If you have special talents or skills you can market right now, look into the world of freelancing and gig marketplaces like Fiverr or Upwork.
You can also explore selling options – whether that's creating and selling things you make yourself or selling things you have. If you have an artistic flair, Etsy is a huge marketplace where people sell all sorts of things. You can also sell things you have in your home, like unused furniture or home goods. Some big-ticket items can be handbags, clothing, and accessories like jewelry. Selling fine jewelry or gold items can be a good way to make money quickly.
//= get_template_directory_uri() ?> //= get_template_directory_uri() ?> //= get_template_directory_uri() ?> //= get_template_directory_uri() ?> //= get_template_directory_uri() ?> //= get_template_directory_uri() ?>
©2011-2023 Worthy, Inc. All rights reserved.
Worthy, Inc. operates from 25 West 45th St., 2nd Floor, New York, NY 10036